CCHS is honored to announce the 2023 Hall of Fame inductees set to be honored in a ceremony on Saturday, November 4. Camden Catholic's Hall of Fame honors not only highly accomplished athletes, but also alumni whose achievements reflect a tradition of excellence, commitment and personal dedication as demonstrated in the categories of community affairs, education, professional achievement, business, or the arts. 2023 Arts & Academic Honorees: Warren Faulk, Esq. '63 Camden County Prosecutor, retired Latanya Jenkins '94 (posthumous Temple University Librarian, Co-Author, International Federation of Library Associations and Institutions fellow for the World Library and Information Congress Joseph Kuchler, MD '66 Cardiac Surgeon, Cooper University N'Namdee Nelson '98 Executive Director of Rising Leaders Joseph Trout Ph.D. '77 Professor of Physics 2023 Athletic Honorees: Joe Burke '60 All-State Basketball, Baseball Eric Cangelosi '03 All-SJ Basketball, Football Nick Cangelosi '03 All-SJ Basketball and Football Kelly Killion '04 Soccer, Softball and 1,000 Point Scorer Basketball, Assistant Head Coach, University of Pennsylvania Women's Basketball Jonathan George '02 All-State Baseball, drafted to Cincinnati Reds, Texas Rangers Player Development Executive 1974-75 Wrestling Team Undefeated State Champions 1887 Special Category: Jim Lumley '86 Irish Athletics advocate, donor and mentor For more information and for ticketing and program book ad purchases, visit
www.camdencatholic.org/halloffame
.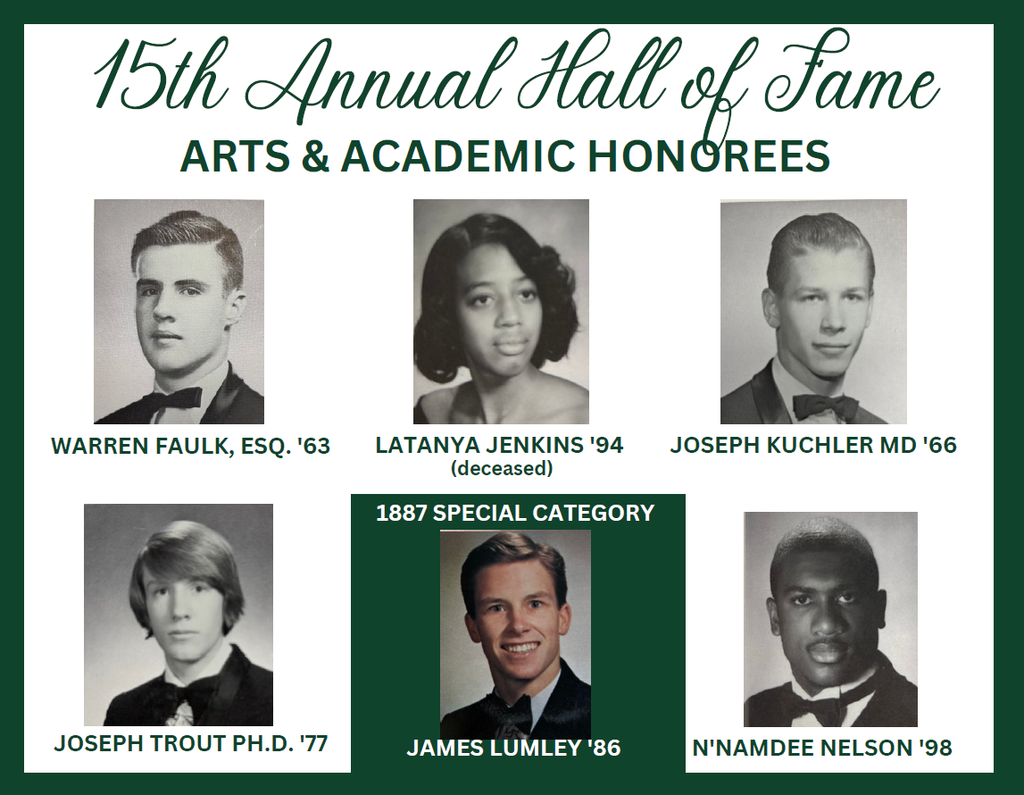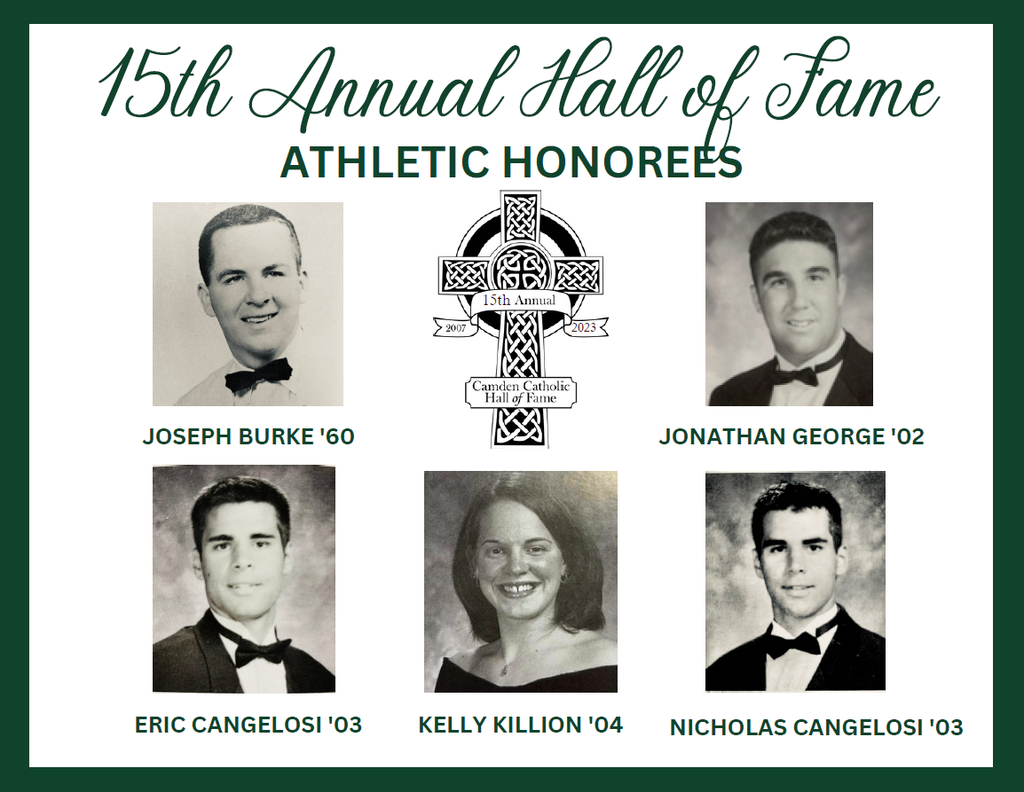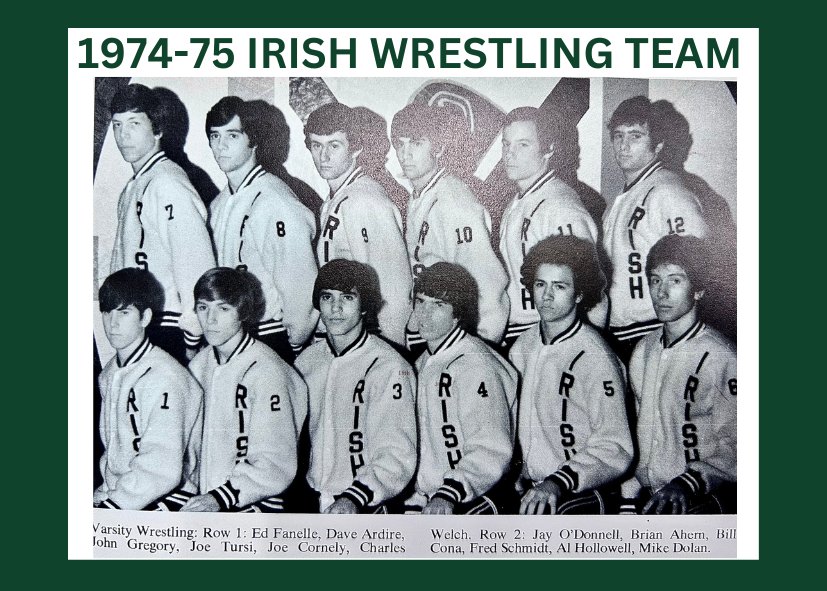 Camden Catholic is honored to announce Mrs. Angela Leone Carrozzino '04 as the Director of Donor Experience & Alumni Engagement! Many in our community are familiar with Mrs. Leone Carrozzino as the CCHS Theatrical Director since 2013 (a role which she will maintain going forward). Her many years of experience both at CCHS and in the business world will serve her well in this role helping to lead our fundraising and alumni engagement efforts. Congratulations, and welcome, Mrs. Leone Carrozzino!
Class of 2028: the CCHS Admissions Application is now open 📝☘️🎓 Come + See where you belong at Camden Catholic. 📚 Open House and Guest Day Registration is also open. 💻 Click the link to complete event registration, select your visit day date and complete your Admissions Application.
https://www.camdencatholic.org/page/visit-and-apply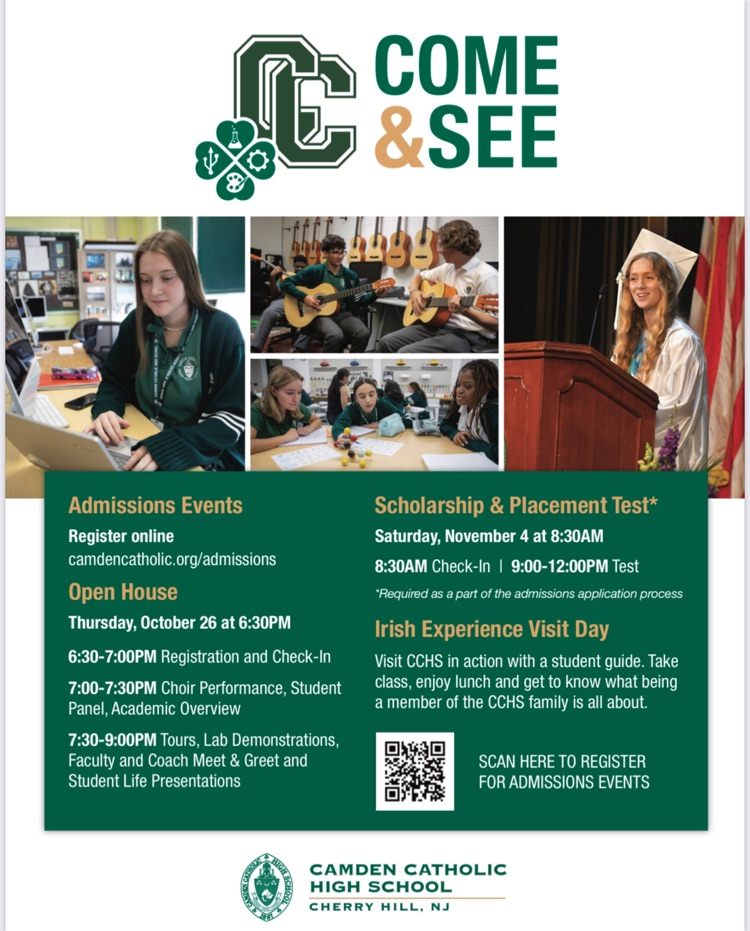 Camden Catholic is thrilled to announce Mrs. Kayleigh Whitmore Bianchini '15 as our new Director of Enrollment! Mrs. Bianchini is a proud graduate of Camden Catholic who most recently was a member of the Advancement and Alumni Office at CCHS. We look forward to an exciting year of admissions events with Mrs. Bianchini at the helm! #irishpride #cchs #camdencatholic #cchsalumni #honorfaithloyalty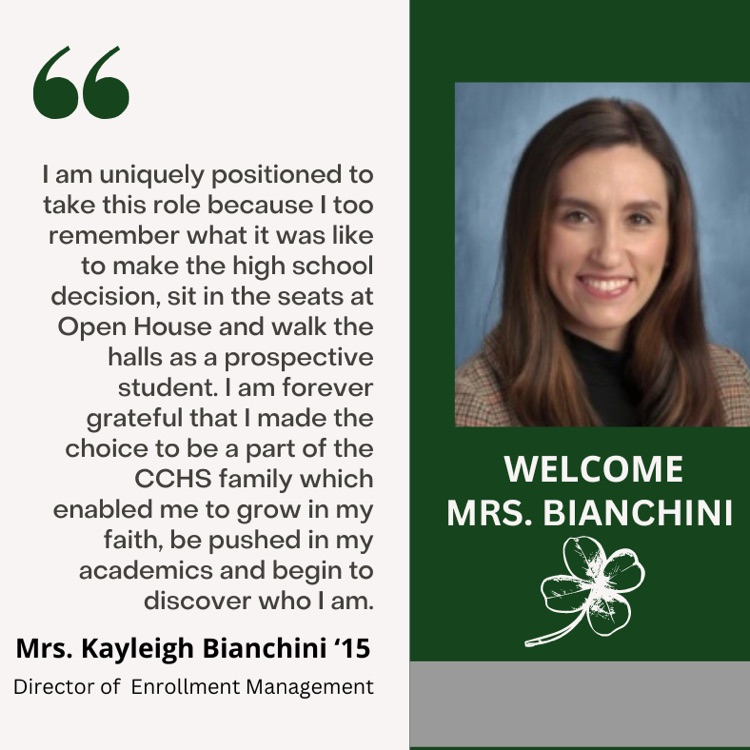 Come + See: CCHS Open House registration, Guest Day signups and Admissions Applications for the Class of 2028 are now open! Open House welcomes all ages of student to Open House. Guest Days are reserved for 8th grade students. Visit
https://tinyurl.com/5aafcbpk
to begin your Irish experience by visiting at Open House + Guest Day. 8th Graders can begin the application process at
https://tinyurl.com/29x63vzy
. #comeandsee #camdencatholic #irishpride #honorfaithloyalty #southjerseycatholicschools #catholichighschool
Olivia Bent-Cole '23 was named USA Today National Field Hockey Player of the Year during the USA Today High School Sports Awards on July 31. 2023. This award comes on the heels of her MAX Field Hockey National Player of the Year honors, and being named to the US National Team this year as well. CCHS is proud of the many ways Olivia represents CCHS at the national and international level, and we wish her the very best of luck as she begins preseason at Northwestern University. Watch the full announcement here, and go to minute 33:15 to hear these national sports journalists discuss why Olivia was chosen as the very best in the country.
https://tinyurl.com/2p9a9nzr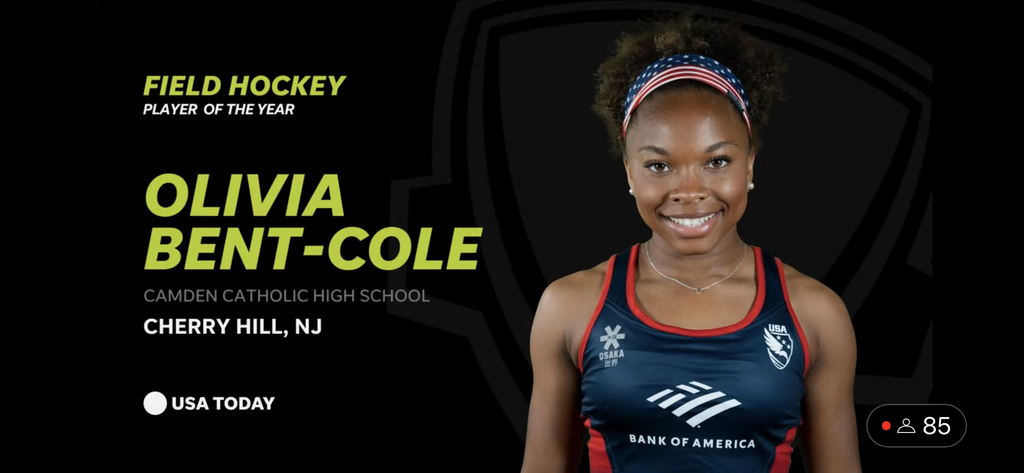 Come see the CCHS Theater Summer Campers in our production of Aladdin, Jr. with FREE Shows July 26 & 27 @ 7:30PM and July 27 at 10:30AM in Grandi Auditorium. Donations are welcome at the door, smiles are encouraged! Thank you to our wonderful theater staff and student and alumni counselors who have worked tirelessly to support these young students in their budding craft: Nancy Werner-Kaiser, Kelly Gillin, Stacy Szurek, Elisa Barile '17, Caitlin Riccardi '16, Raelyn Menon '21, Giulia Cimino '21, Melanie McNamara, Grace LaCroix, Emma Crisci '25, John Weiner '25, Sally Stavash '26, Ethan Menon '24, Noah Colon '24, Angelo Carucci '24, Sienna Long '25, Jacob Michaud '24, and Trish Escarilla '24. #artsatcchs #theateratcchs #summeratCCHS #comeandsee #imaginecreateinnovate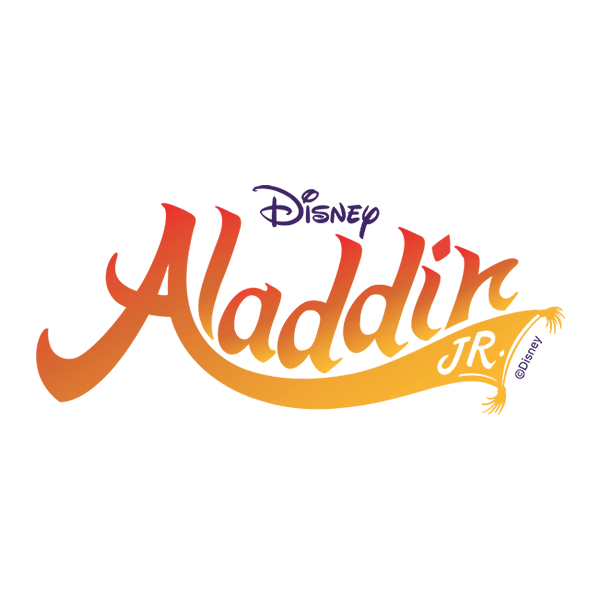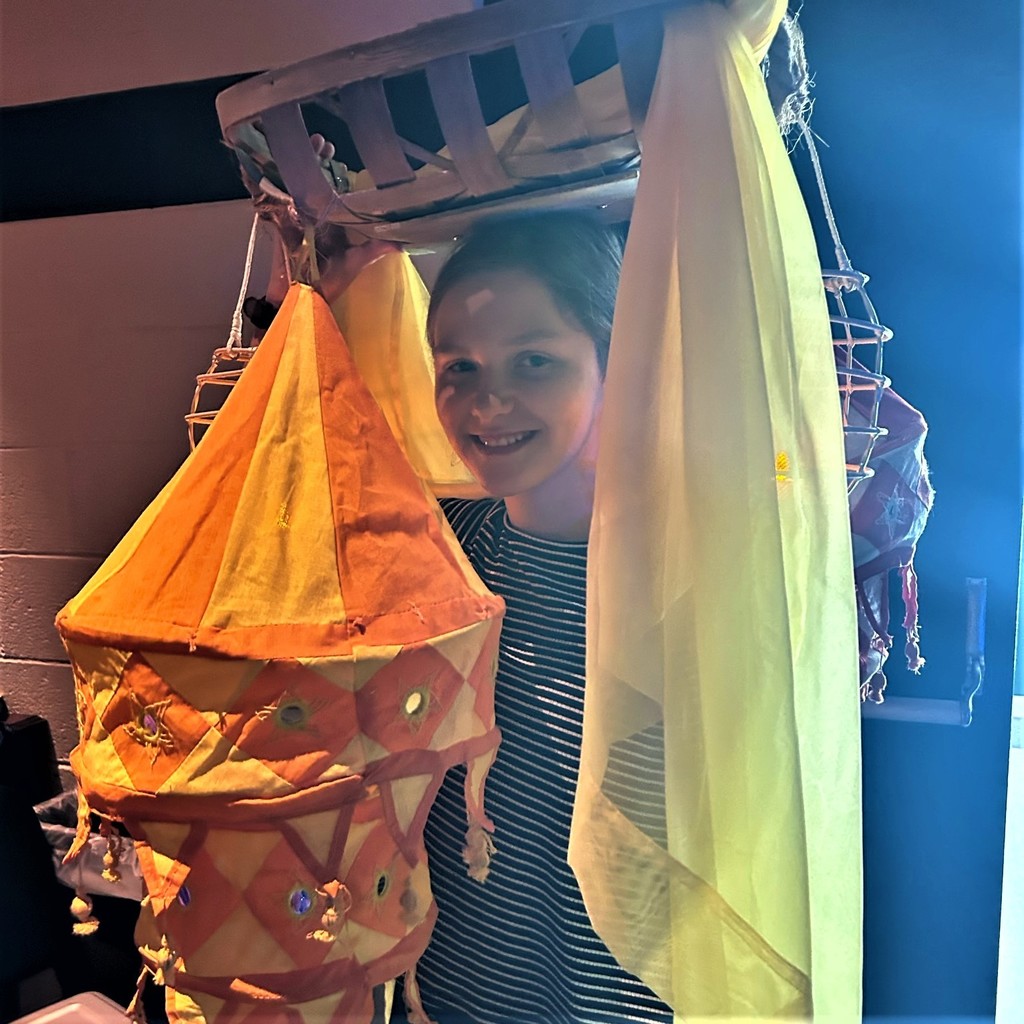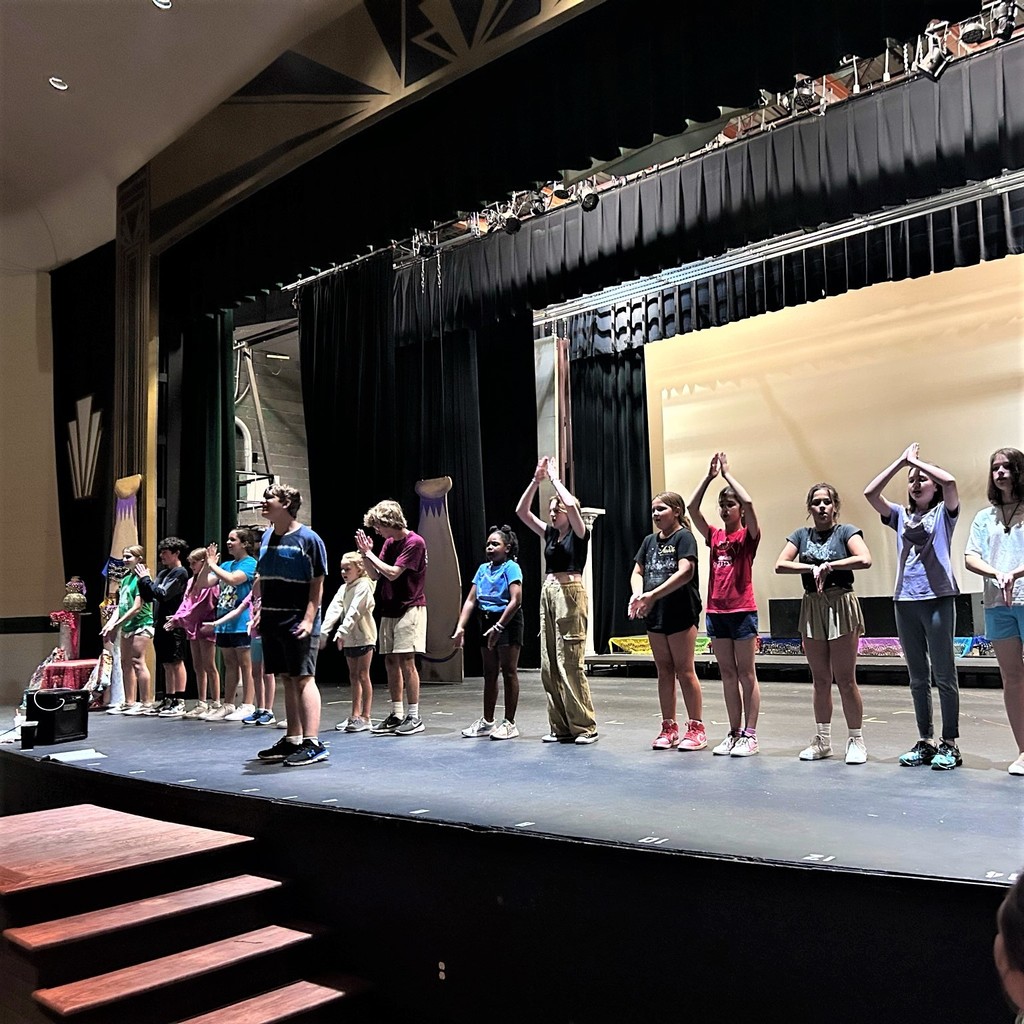 Summer at CCHS is in full swing with athletic, arts and academic camps happening each week! Our SOLD OUT theater camp is preparing to showcase Aladdin, Jr. on Grandi Auditorium stage next week for FREE shows on July 26 & 27 at 7:30PM, we have students ages 7-14 both on stage and behind the scenes learning from Mrs. Werner-Kaiser and her staff of accomplished alumni actors and technical directors. Bravo, students! Bowling is having an incredible time at Westbrook Lanes each week. And, the High School Placement Test Prep Camp and High School Transition Camp were filled with middle school students preparing for important moments in their coming school years. #SummerAtCCHS #ArtsAtCCHS #HonorFaithLoyalty #ImagineCreateInnovate #ComeAndSeeCCHS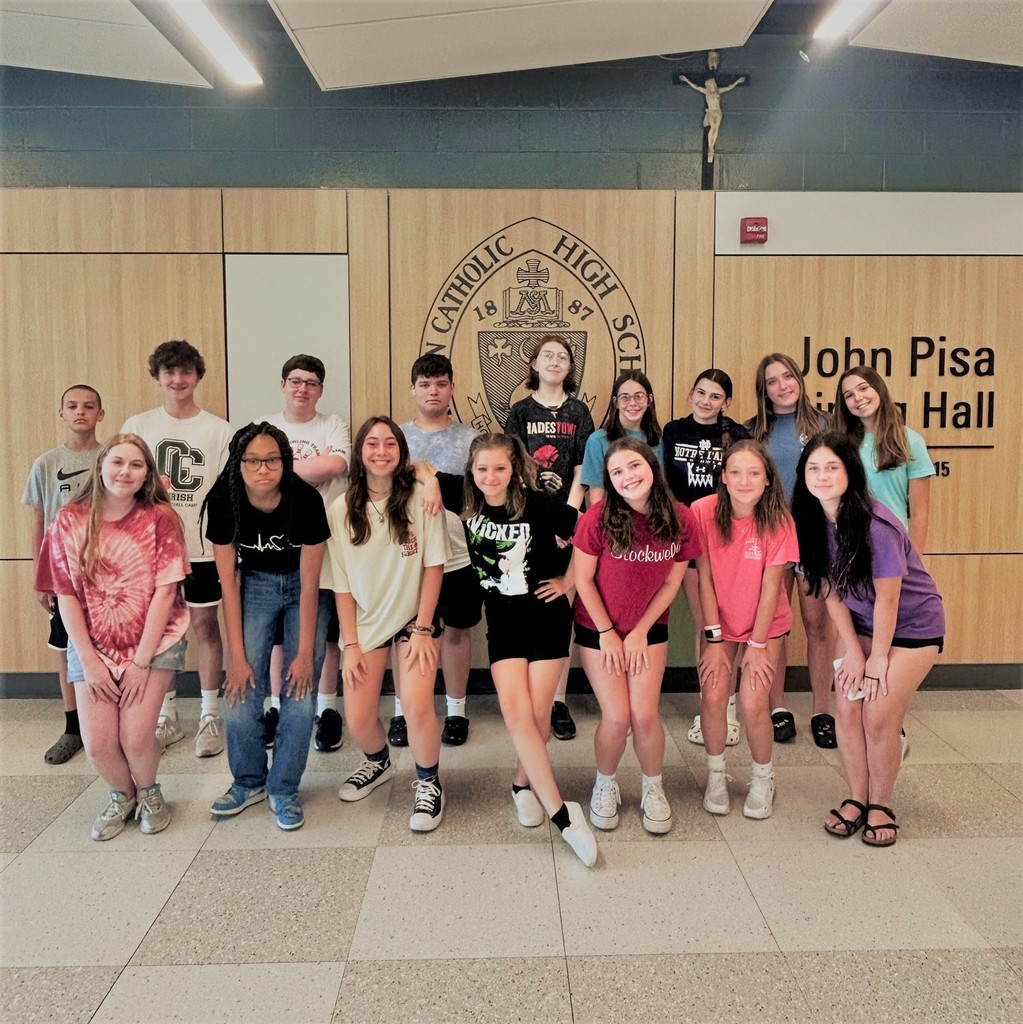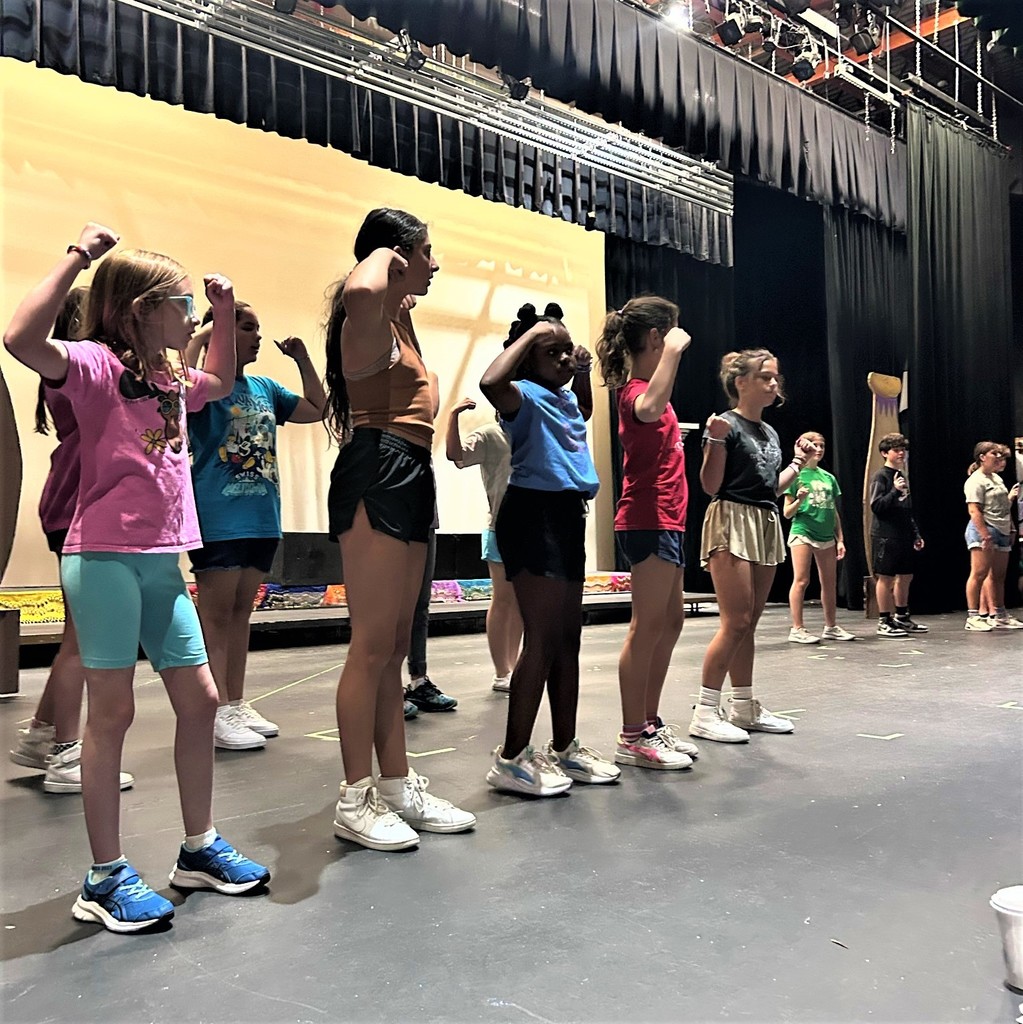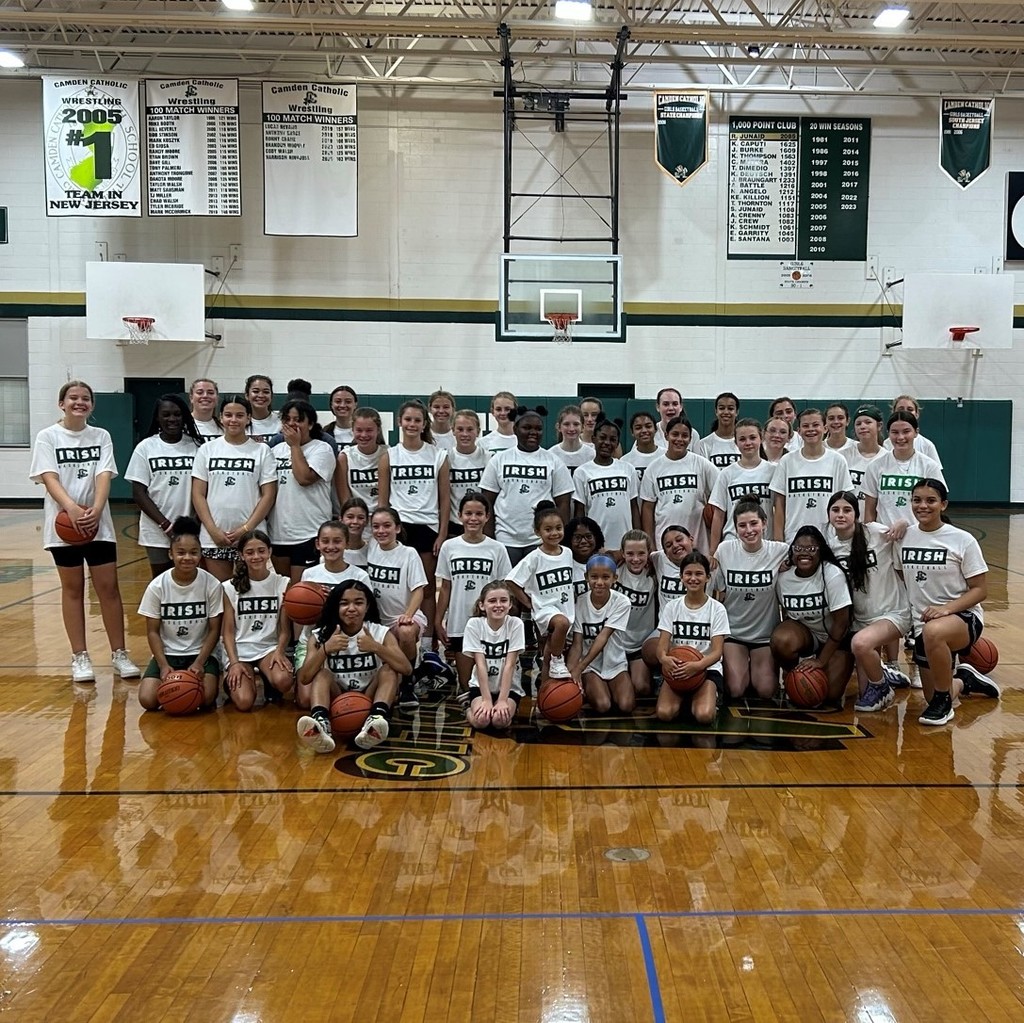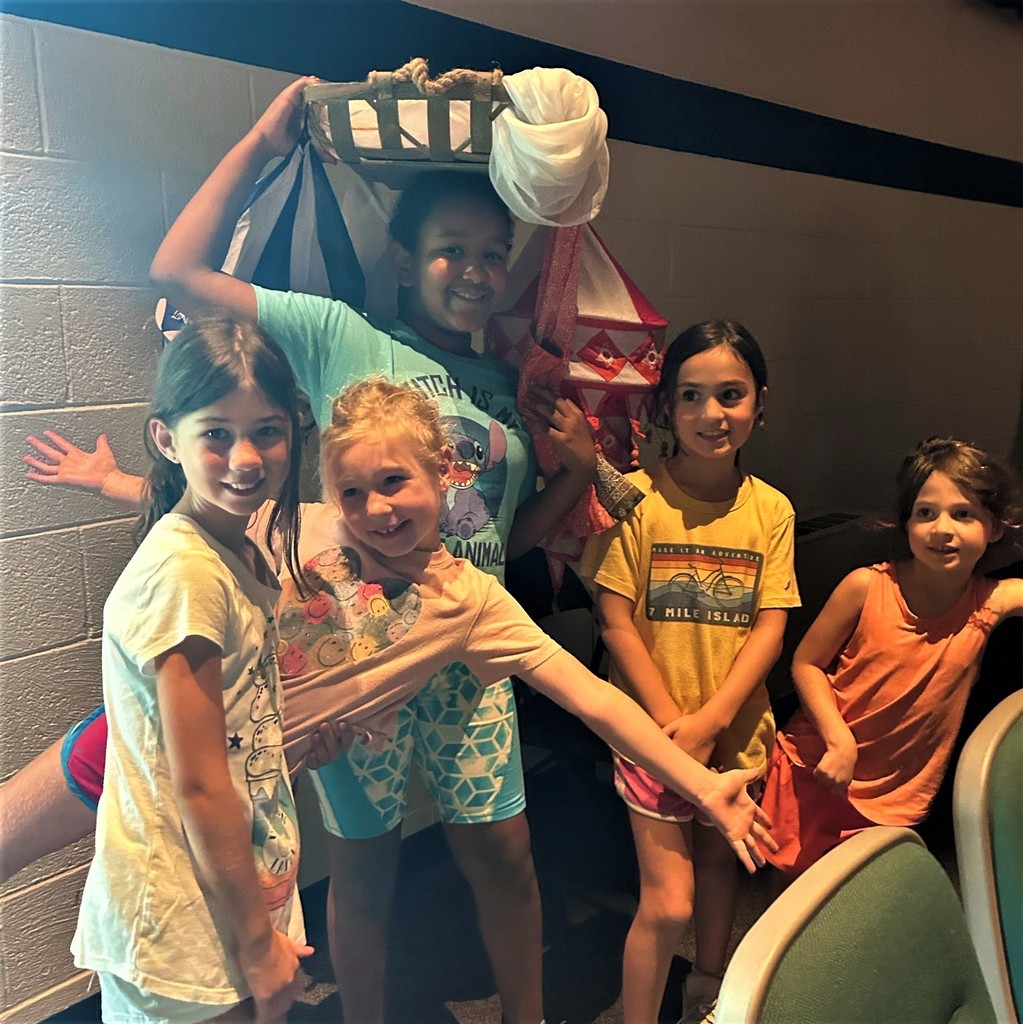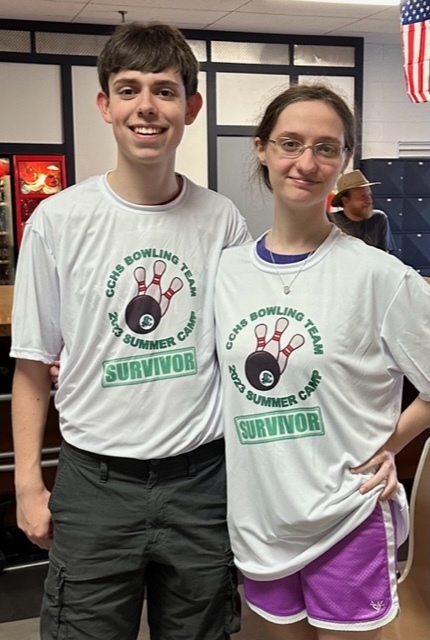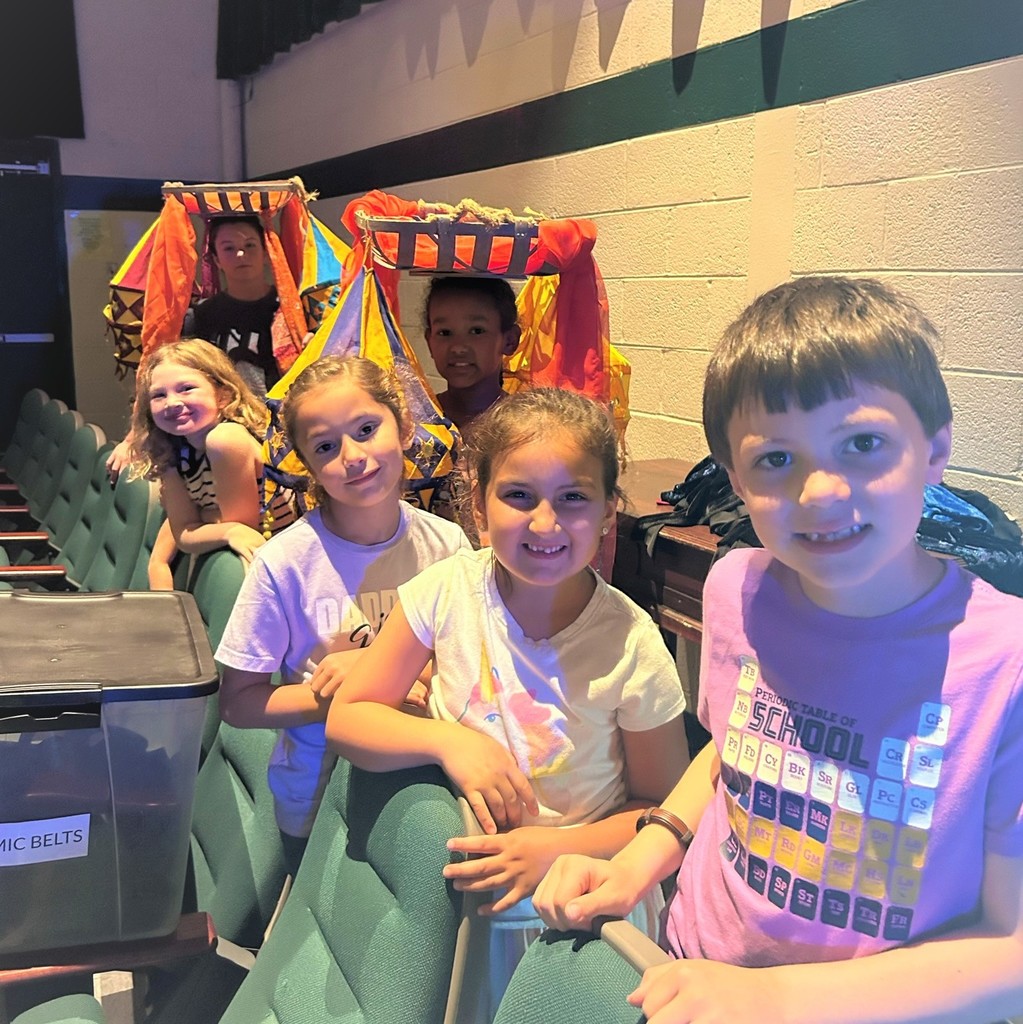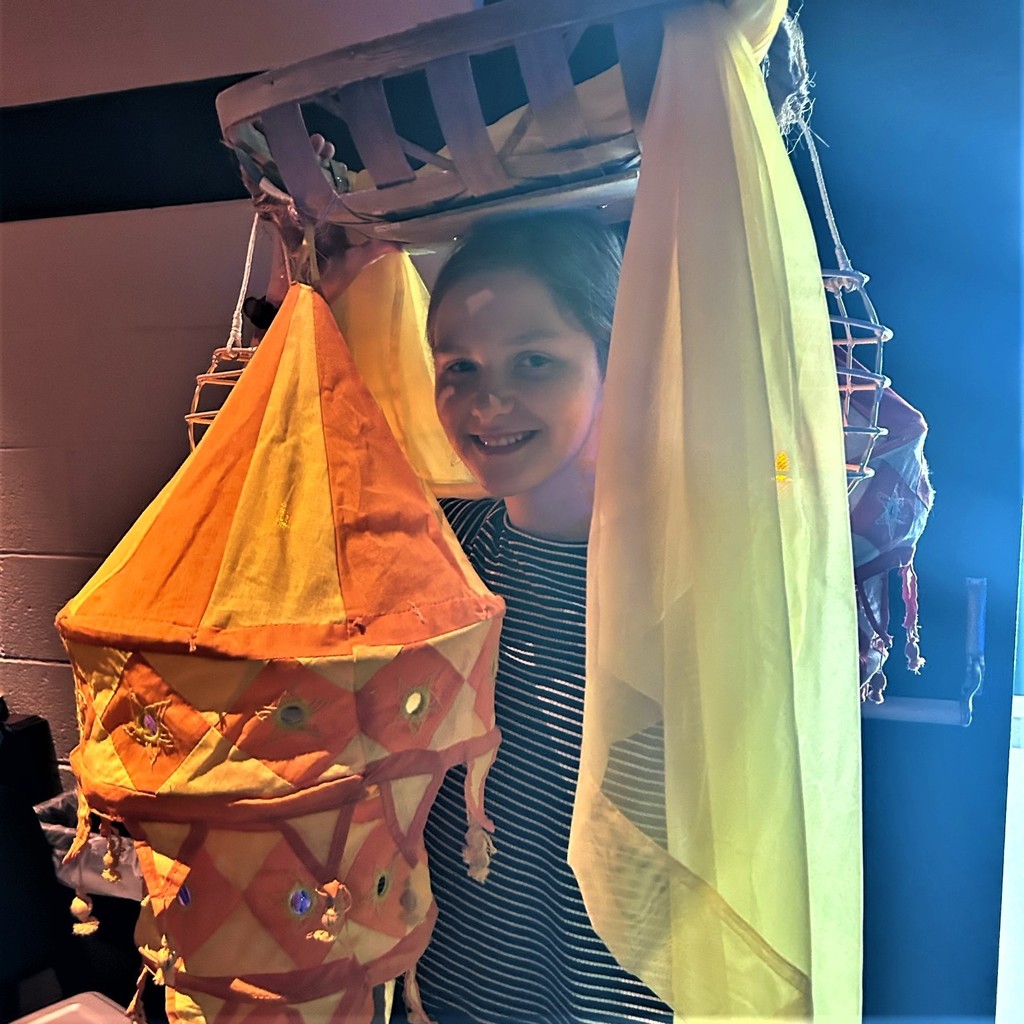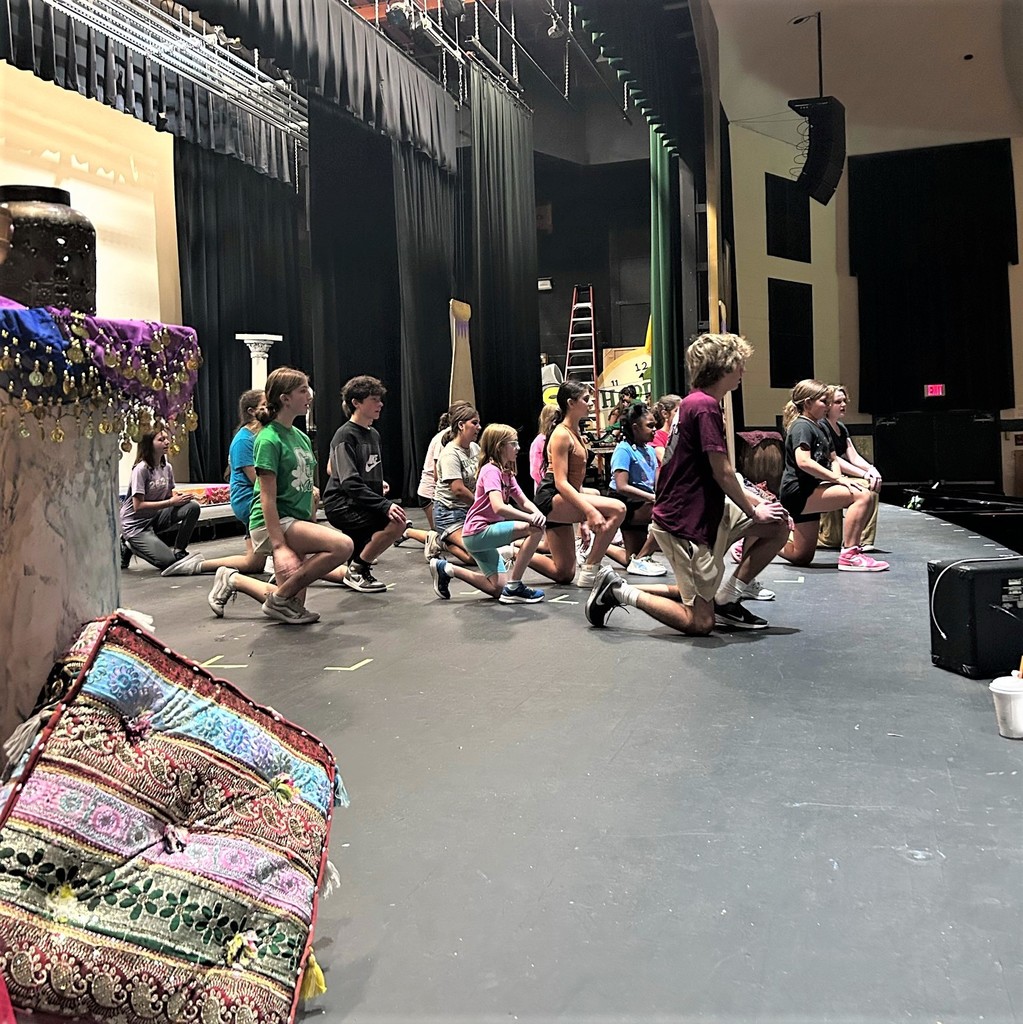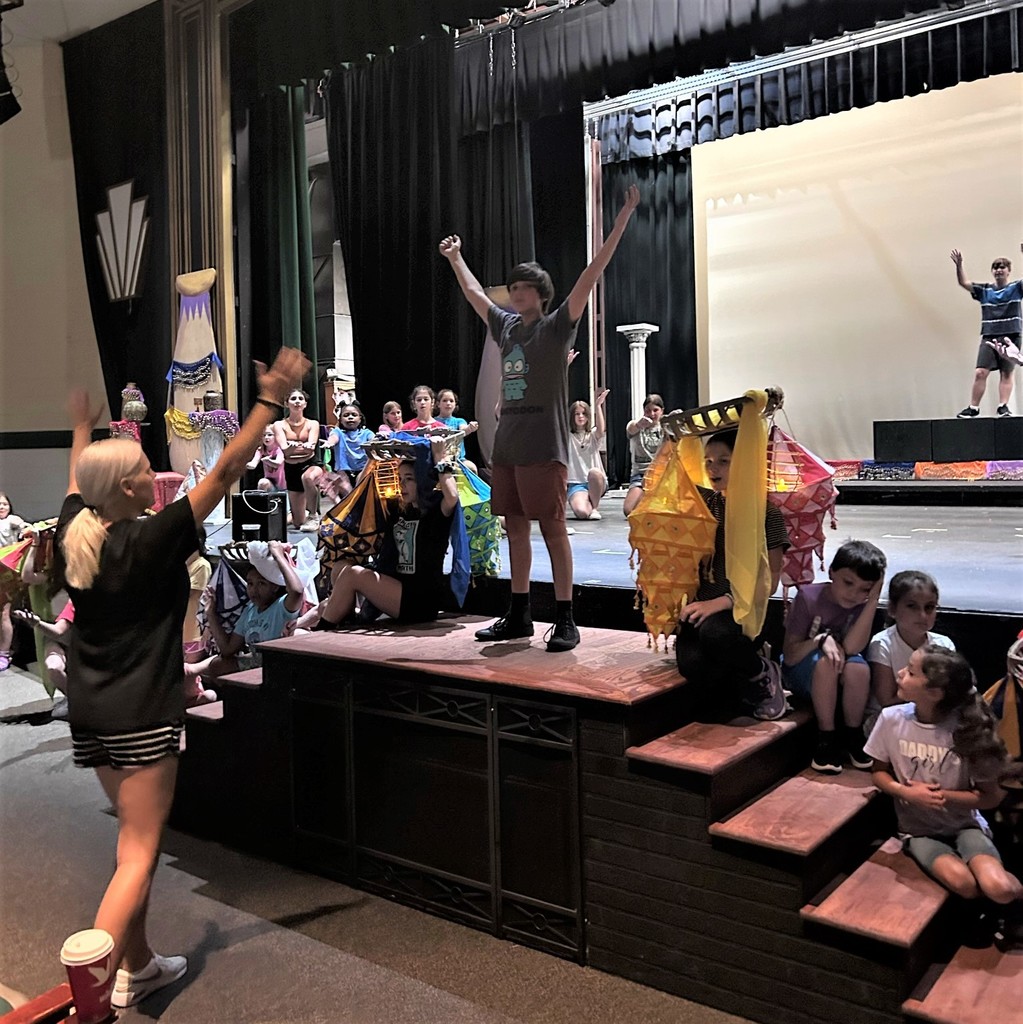 Vote for the ultimate CCHS student-athlete i NJ.com's "Mount Rushmore" competition beginning today, July 19. Who are the ultimate Irish athletes who deserve to be on the Mount Rushmore of CCHS athletic accomplishments? It's a tough choice, given our over 100 year history of competing. Make your vote here:
https://tinyurl.com/4d2dfshs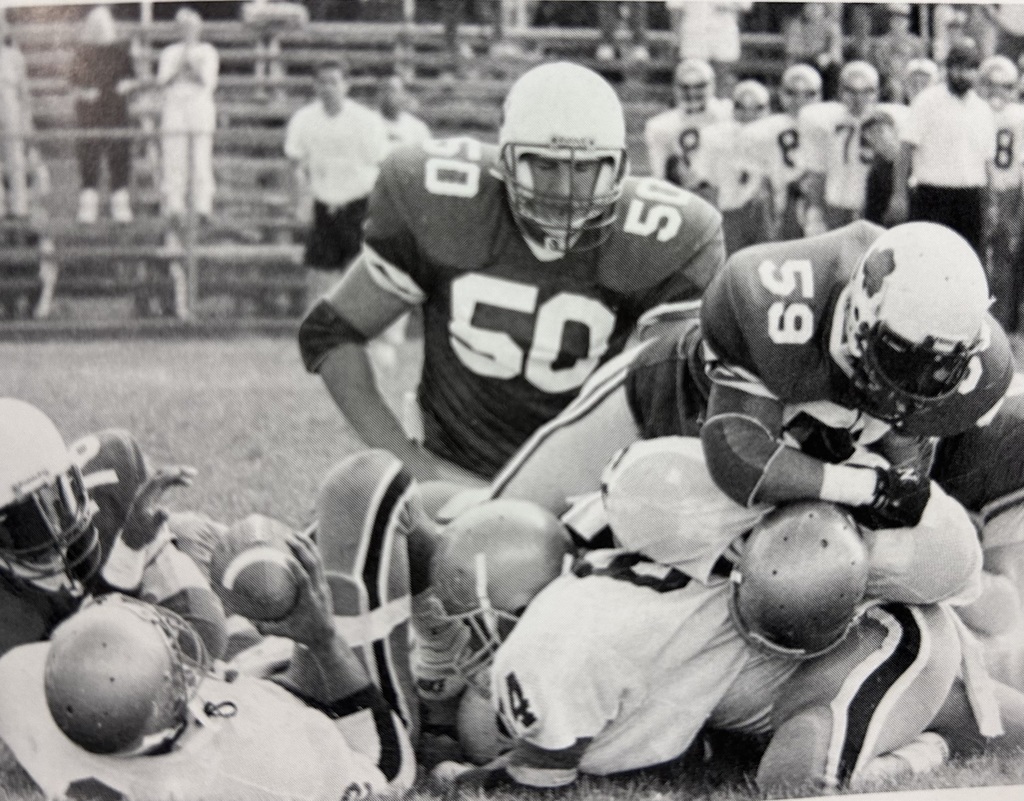 Reese Domico '25 recently returned from a week long service immersion trip to Jamaica with Mustard Seed Communities through the youth ministry program at The Catholic Community of Christ Our Light in Cherry Hill. Reese spent a week working directly with special needs children. While in Jamaica, she helped paint the children's dorms, hosted a fun dance party for the kids, talked, prayed and reflected with them. She especially loved getting to know each of them and their uniqueness and what they do every day. Mustard Seed Communities (MSC) is an international nonprofit dedicated to caring for the most vulnerable populations throughout the developing world. MSC began in 1978 as a home for a handful of children with disabilities who had been abandoned to the streets of Jamaica. Today, MSC provides loving and lifelong care to over 600 children and adults with disabilities, children affected by HIV, and young mothers in crisis across Jamaica, Nicaragua, Dominican Republic, Zimbabwe, and Malawi. MSC manages sustainable agriculture initiatives and provides education, nutrition, and skills training programs in order to improve the economic, social, and spiritual conditions within marginalized communities. Reese raised over $2,200, which well surpassed her goal of $1,600, to support the Mustard Seed home she served! Reese, you are a servant leader and a role model for your peers. #irishministry #missionofmercy #irishpride #CCHS2025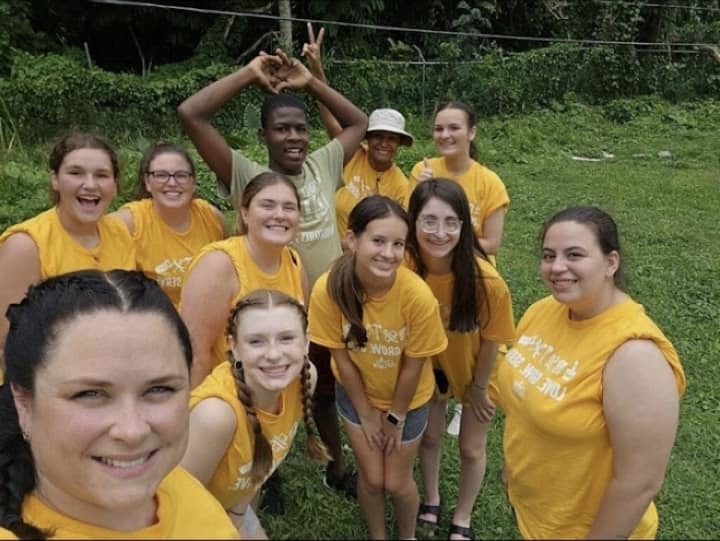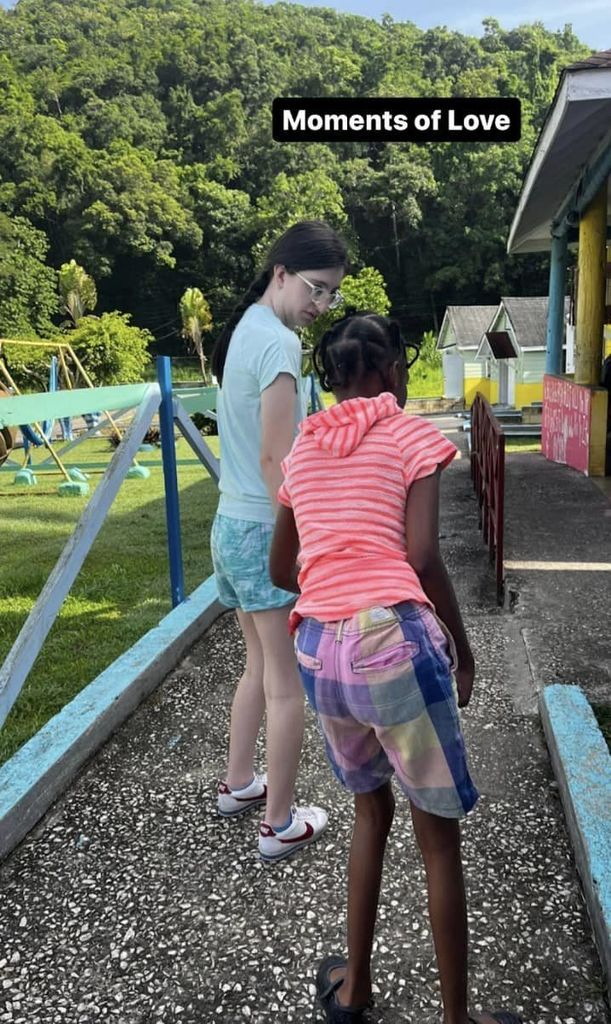 Irish Girls Basketball Week 1 in the books! We had an awesome group of players this week who came ready to learn, compete & hustle. Looking forward to another fun week starting Monday, July 24. Registration is still open
www.camdencatholic.org/summercamps
. #GOIRISH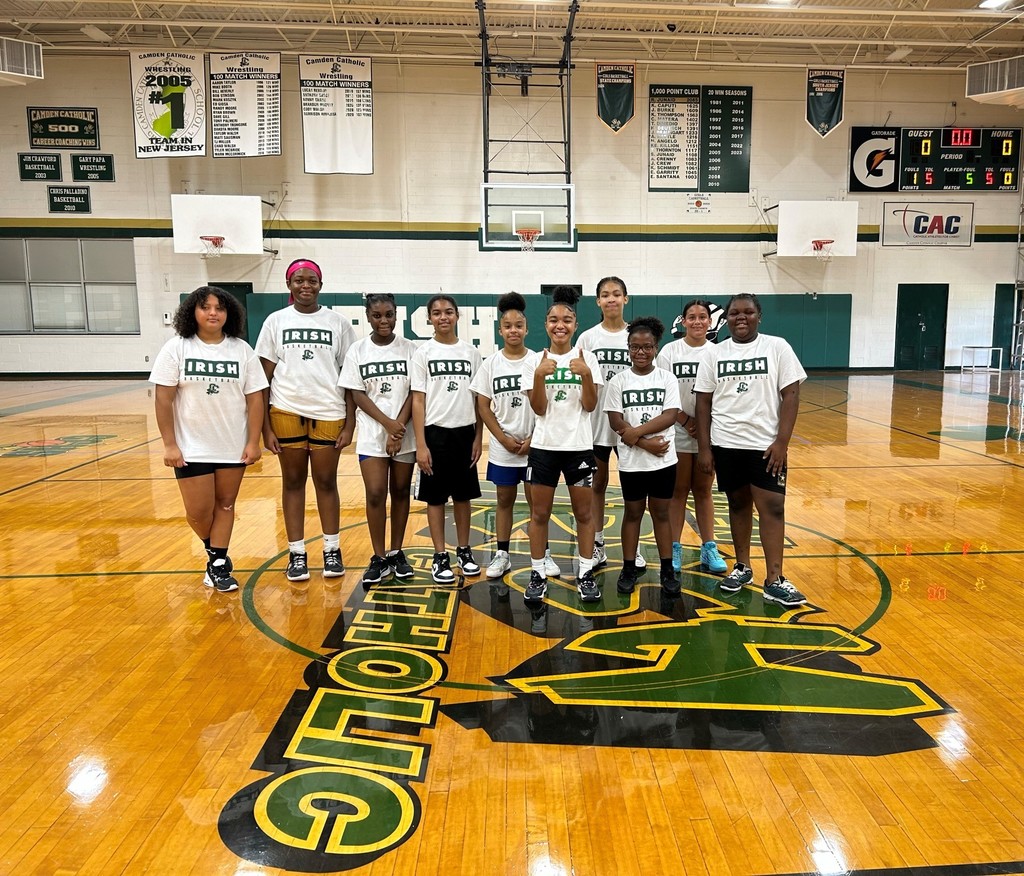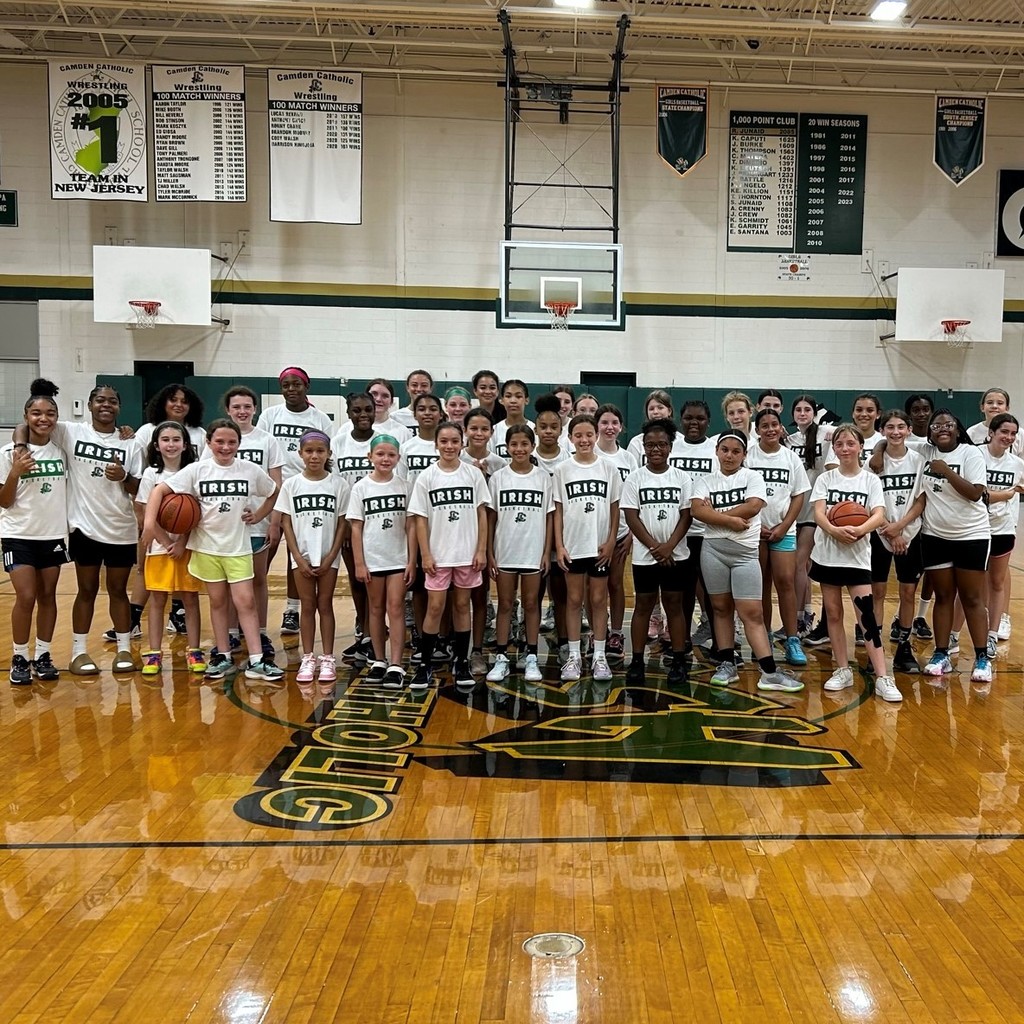 CCHS is participating in NJ.com's "Mount Rushmore of Student-Athletes" this summer, beginning July 19. If you could pick the Top 4 CCHS Student-Athletes of ALL TIME...Who would they be?! Send your picks into NJ.com's Matt Cosentino:
matthewcosentino147@yahoo.com
to be sure they are on the list.
https://tinyurl.com/44v86m36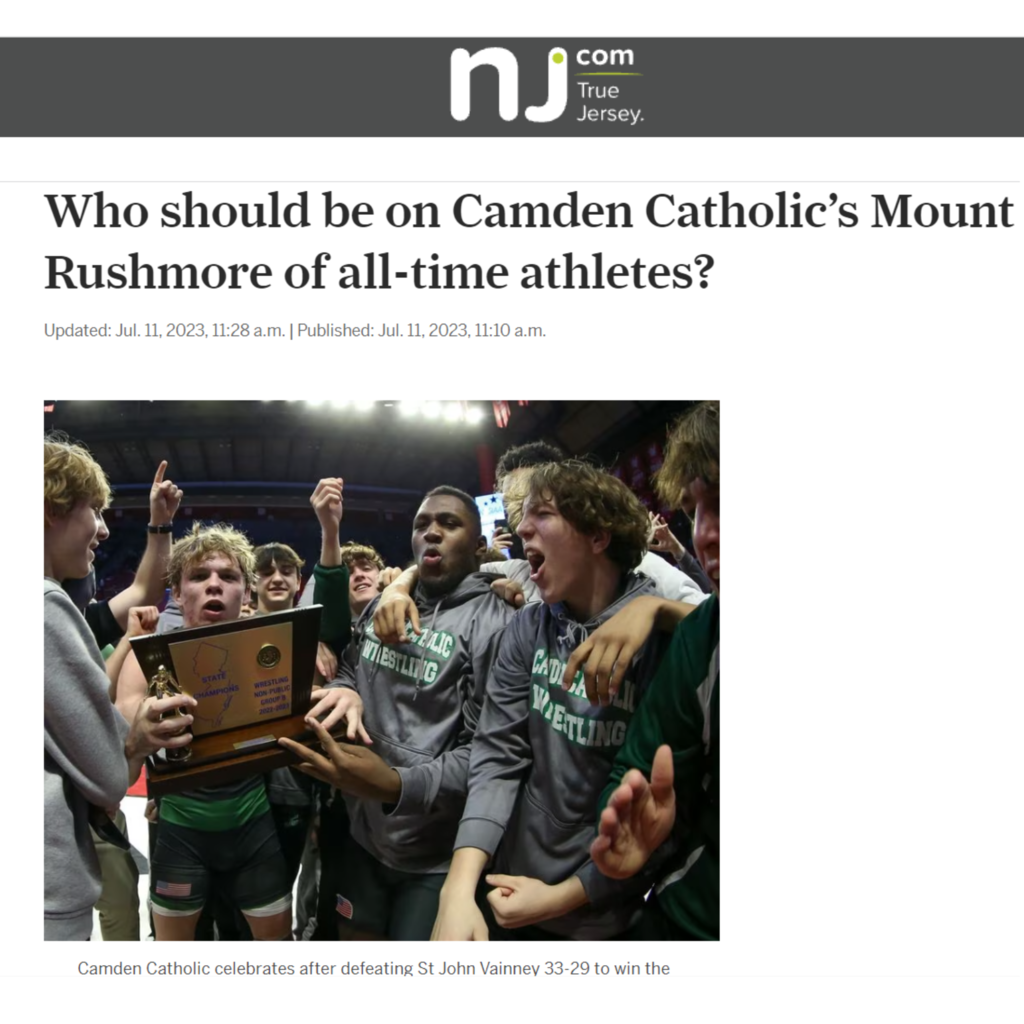 CCHS Baseball is a proud partner of the SJMSBL and will be hosting the annual new and used baseball/softball equipment drive on Saturday 7/15/23 from 9am-2pm at the CCHS back parking lot. Your donations of softball and baseball equipment (new and used) will benefit local Little Leagues and the children of our local communities. Please take a look around your garages, attics, basements, sheds, and let's help these children and keep them safe and on the fields and playgrounds. Hope to see you there, this is a rain or shine event!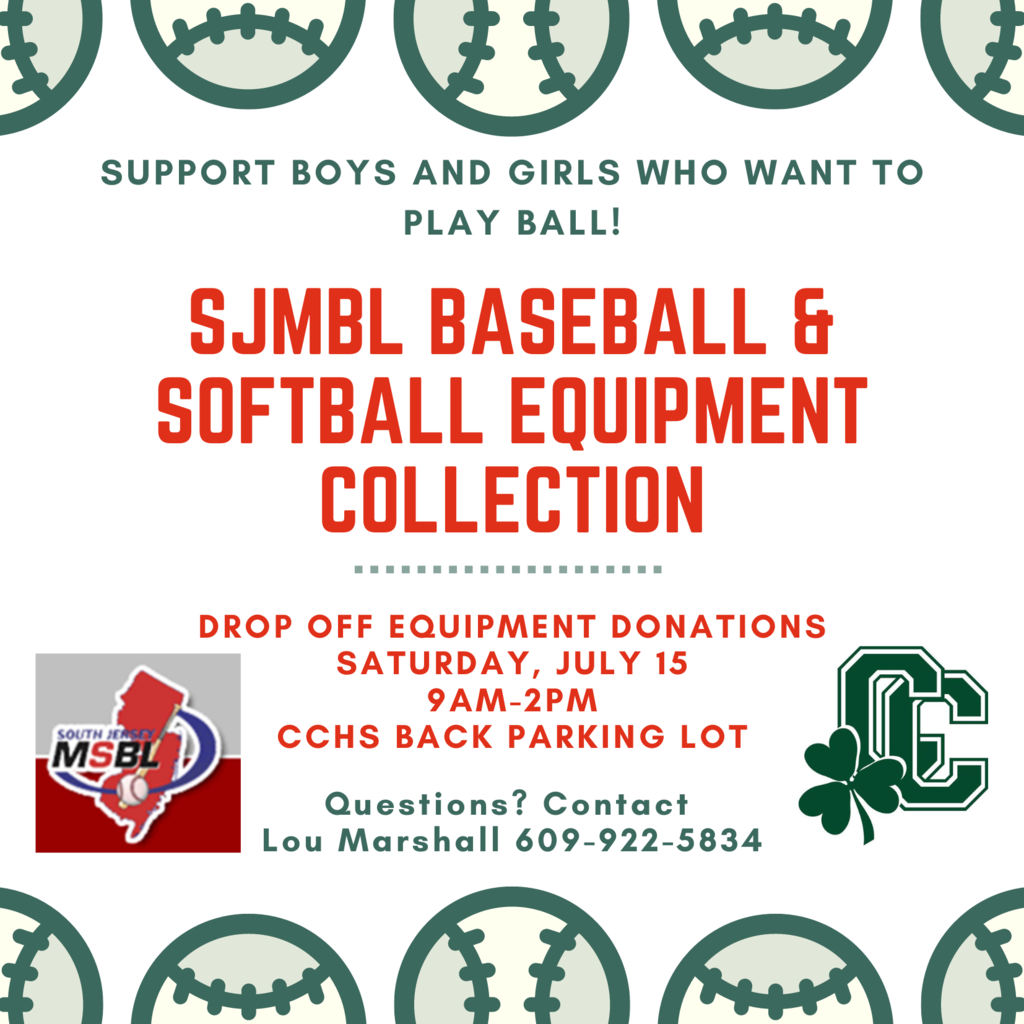 Irish Field Hockey Camp starts tonight! Walk-ups are welcome. Registration begins at 5:30PM, Camp is 6:30-8:30PM on the Dulczak Family Field (turf). Bring water, extra ice and water will be available.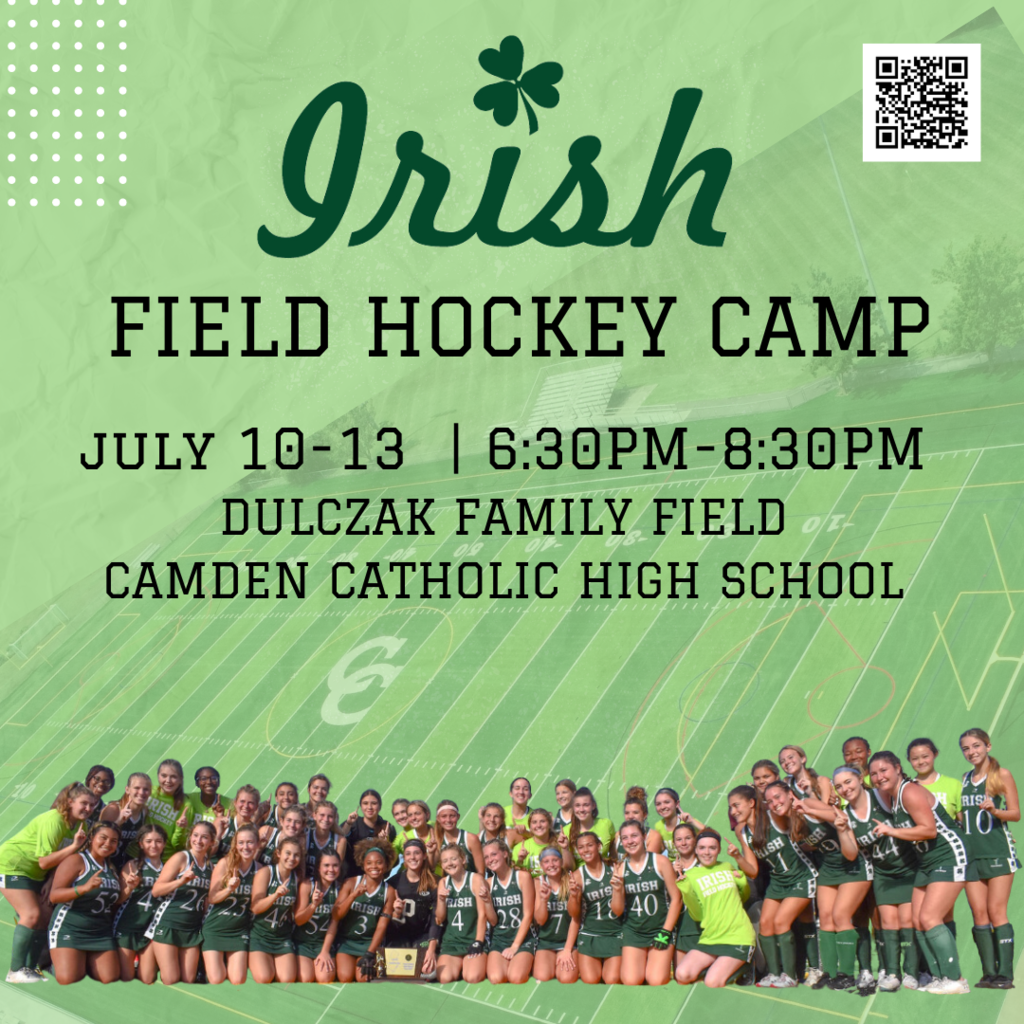 Honor, Faith, Loyalty and Mercy: what our students embody and who they take with them into the world as Camden Catholic alumni. As our retiring president Mary Whipkey shared with our 2023 graduates, "each student can grow with these three things: a place to belong, someone to believe in them, and a belief system to make sense of the world." Thanks to the support of our alumni and friends, CCHS is able to do this through building community, connections and gospel values for each student and every graduating class. As Mary shared: "The partnership of like minds and values is what sets Catholic education apart from the others and makes Camden Catholic extraordinary! Thank you for working with us to help our students strengthen their roots and give them wings." We encourage you today to make a gift on the last day of our fiscal year to continue this 136 year tradition of giving students community, connections and faith so that they can, in the words of St. Ignatius, "set the world on fire." Donate on our website
www.camdencatholic.org
or, you can send a check to CCHS, Attn: Annual Fund, 300 Cuthbert Road, Cherry Hill, NJ 08002. #HonorFaithLoyaltyMercy #CamdenCatholic #CCHS #CCHStradition
The first session of CCHS' CAMP (College Applications Made Painless) 4-day workshop concluded on Thursday 6/29 with Essay Day. College admissions counselors from La Salle University, St. Joseph's University, Ursinus College, Stockton University and Rider University met individually with CAMPers providing invaluable feedback on their college application essays. CCHS is one of the only schools in the area which hosts this summer head start program for rising seniors to complete college applications ahead of deadline. #CollegeStartsHere #CCHS2024 #CamdenCatholic #HonorFaithLoyaltyScholarship #SouthJerseyCatholicSchools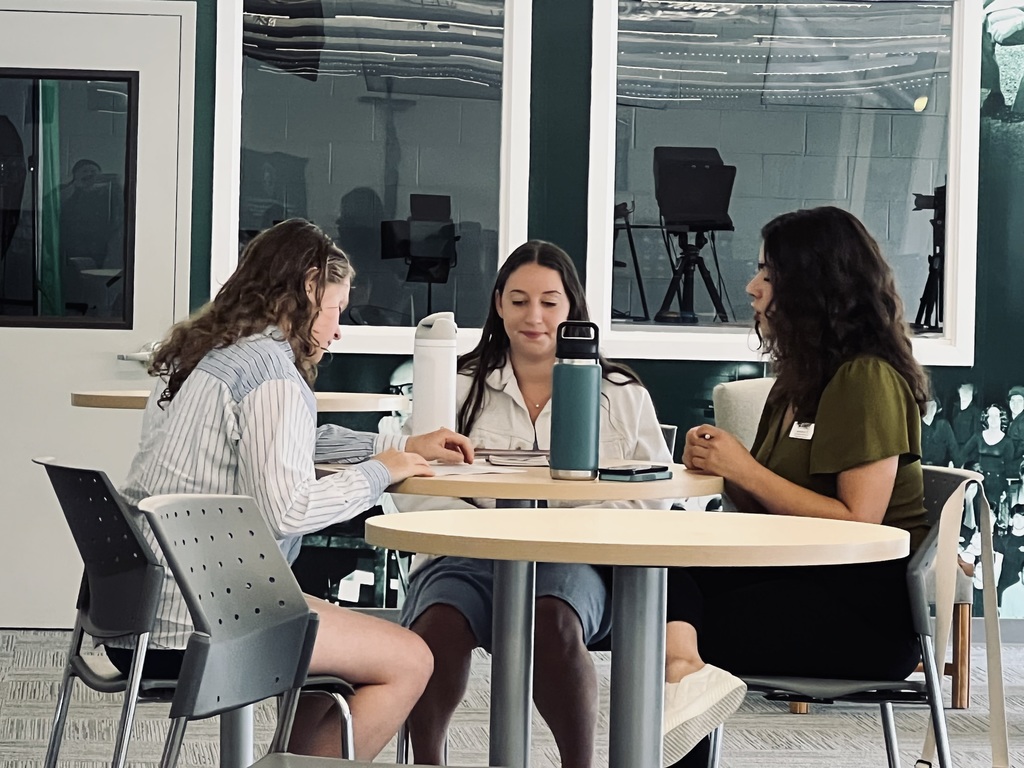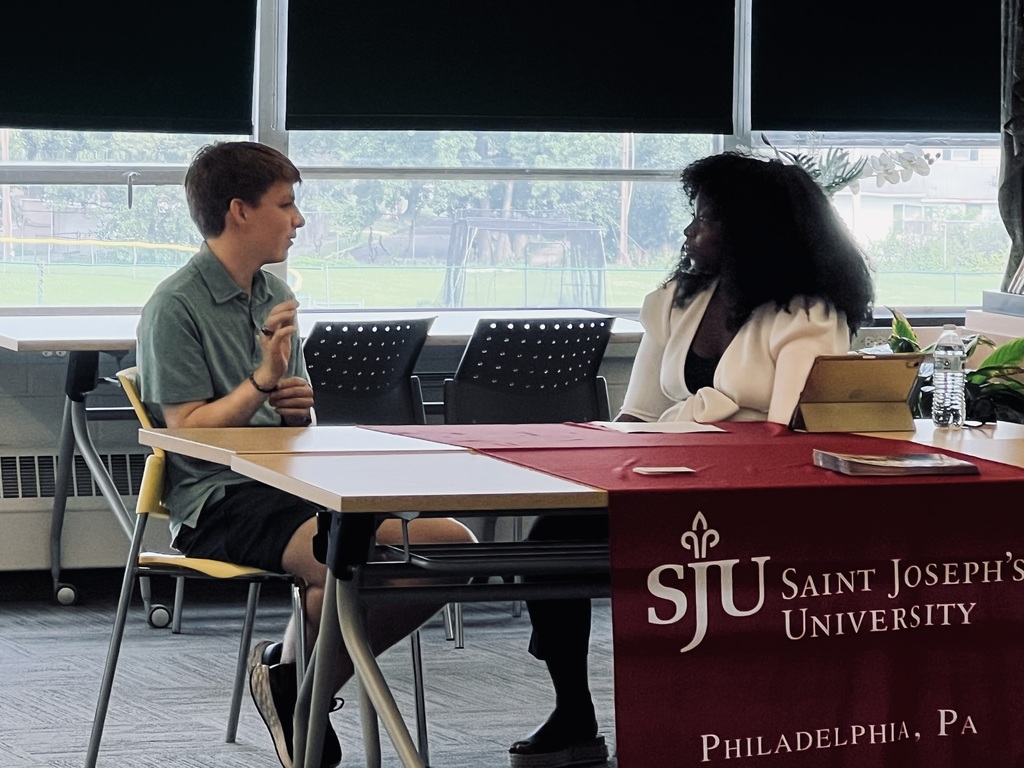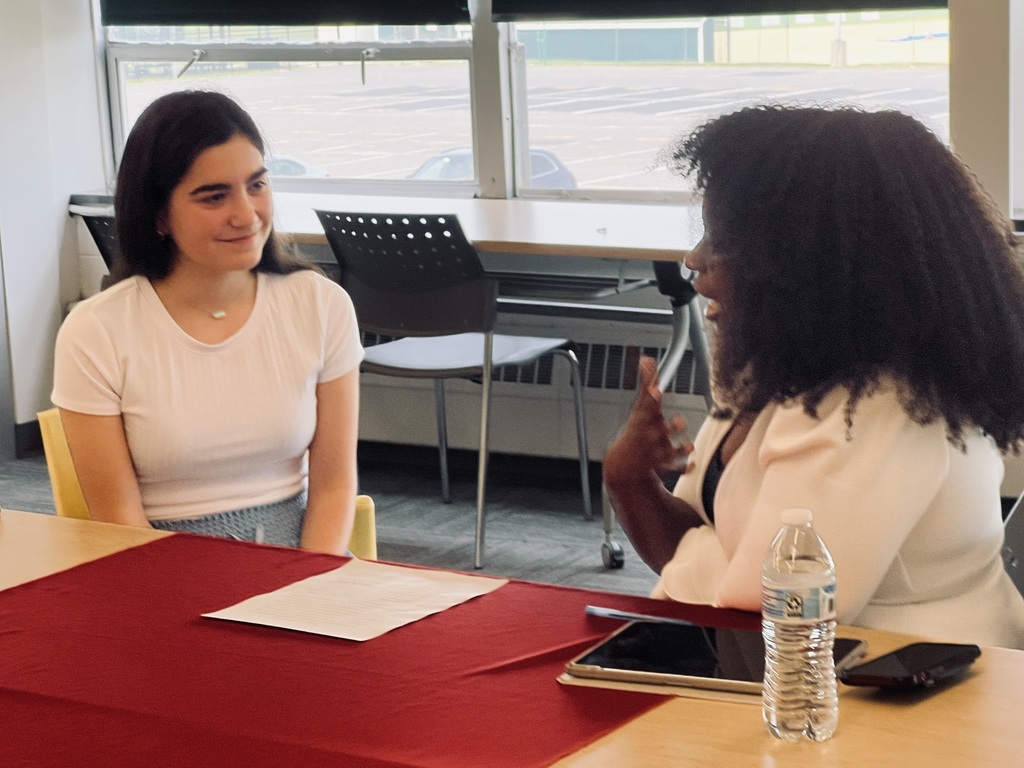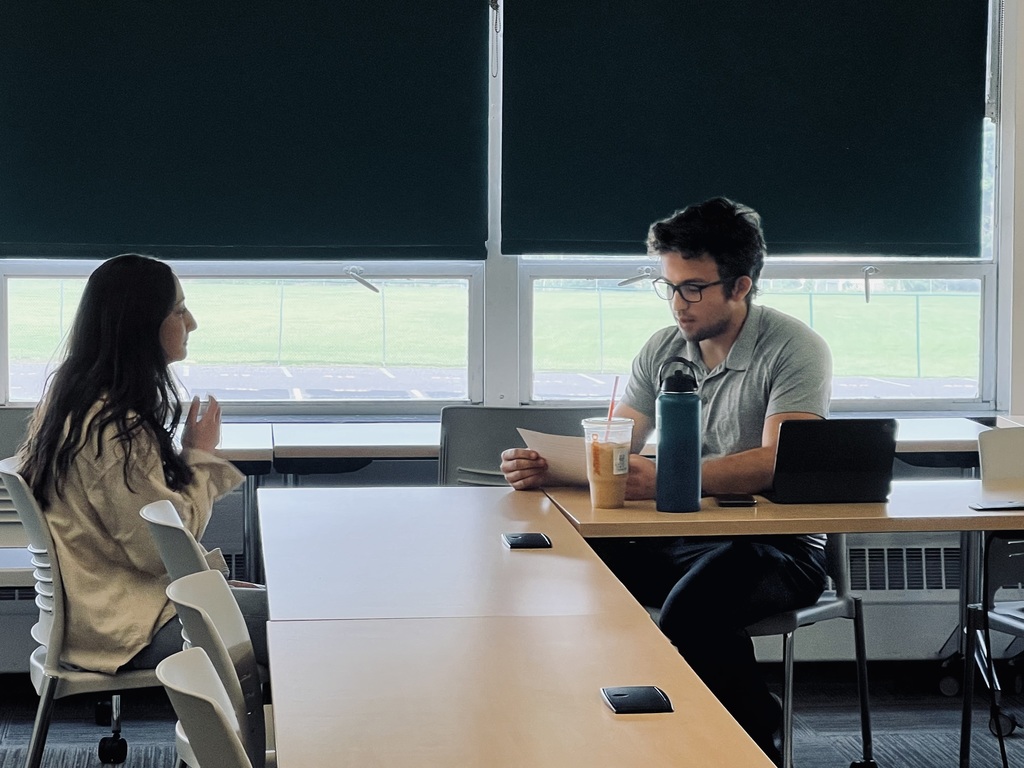 2022-23 Yearbook Sale: only 10 CCHS yearbooks left! Place your order ASAP to ensure your student gets one. Yearbooks are delivered to homerooms on Wednesday, November 22.
https://tinyurl.com/4t3m2kec
FlynnO'Hara is offering Free Shipping one last time! Take advantage of this opportunity to save, and get your uniform shopping finished early this year. Enter code INDEPENDENCE23 at checkout on orders over $100 between July 4 - July 6. Don't forget to follow @Flynnoharauniforms on Instagram or join their email list at
www.flynnohara.com
to stay in the loop on promotions and giveaways throughout the summer. Flynn's website will provide all CCHS uniform guidelines.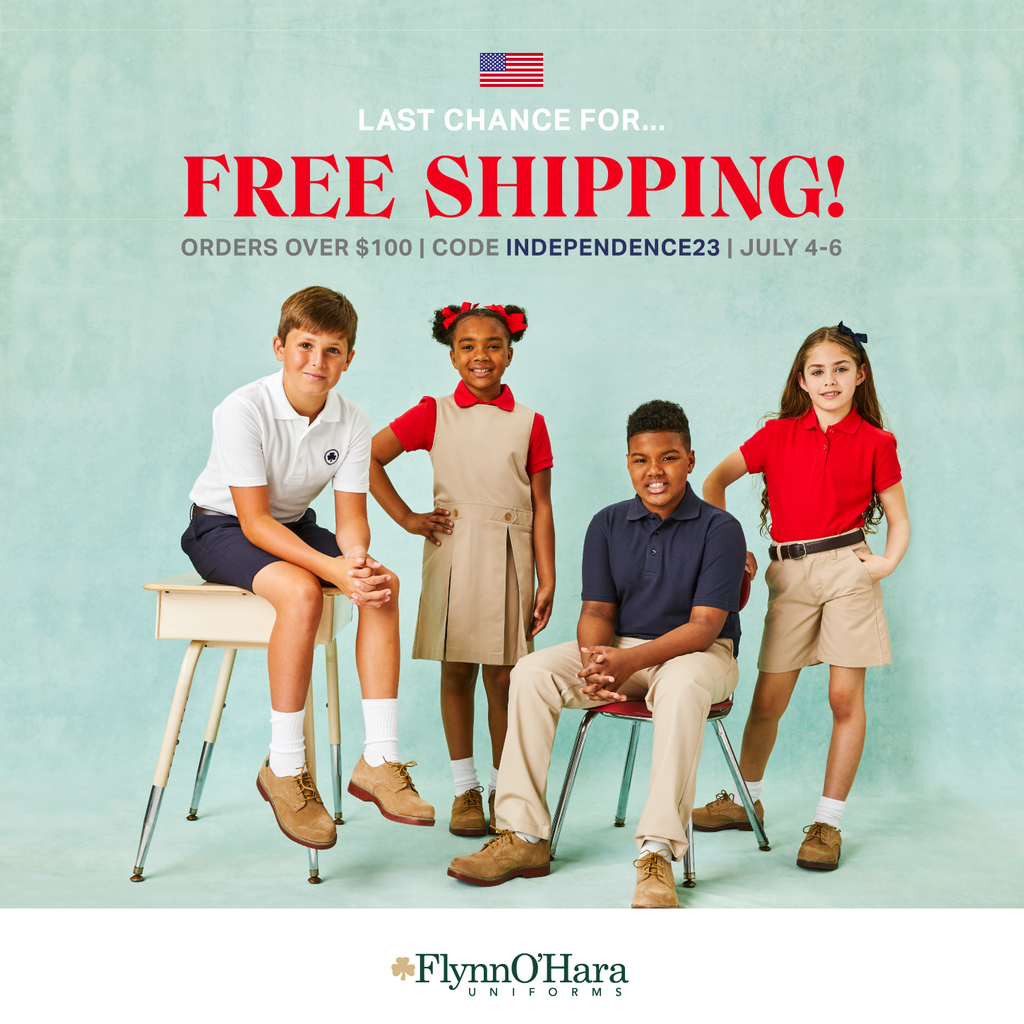 Rising seniors Katie Balint '24 and Gianna Giegerich '24 represented CCHS At the 42nd Annual Rotary Youth Leadership Awards (RYLA) Conference held at Stockton University. The students had a great time and both performed in the closing ceremony.
Lucas Tilman '24 and Jake Lavin '24 attended NJ American Legion Boys State 2023 leadership conference on behalf of CCHS. Boys State educates our youth in the duties, privileges, rights and responsibilities of American citizenship. Boys State endeavors to provide a foundation for understanding self-government, a rational approach toward the solution of public questions, and a live faith in the ideals and processes of democracy. The program of training and instruction consists of extending the boy-citizen's acquaintance with the background of American ideals, expanding his knowledge of the underlying principles of government organization, and by means of active participation in the government of Boys State helps him to set up constructive ideals toward all phases of representative government. #southjerseycatholicschools #leadershipatcchs #njboysstate