CCHS Bowling Team Fundraiser Saturday, February 11 from 3-5PM $25/Bowler or $120 for a lane of 5 bowlers. Bring 2 cans of food/soup per bowler to help us "Strike Out Hunger." Also, bring cash for 50/50 and raffle prizes! Click link for tickets.
https://www.camdencatholic.org/page/strikeouthunger
CCHS celebrates Catholic Schools Week in many ways! We look forward to learning, serving and praying together this week as we honor the many ways that Catholic schools help to form individuals to be leaders and achievers inspired by their faith. #CSW23 #FaithExcellenceService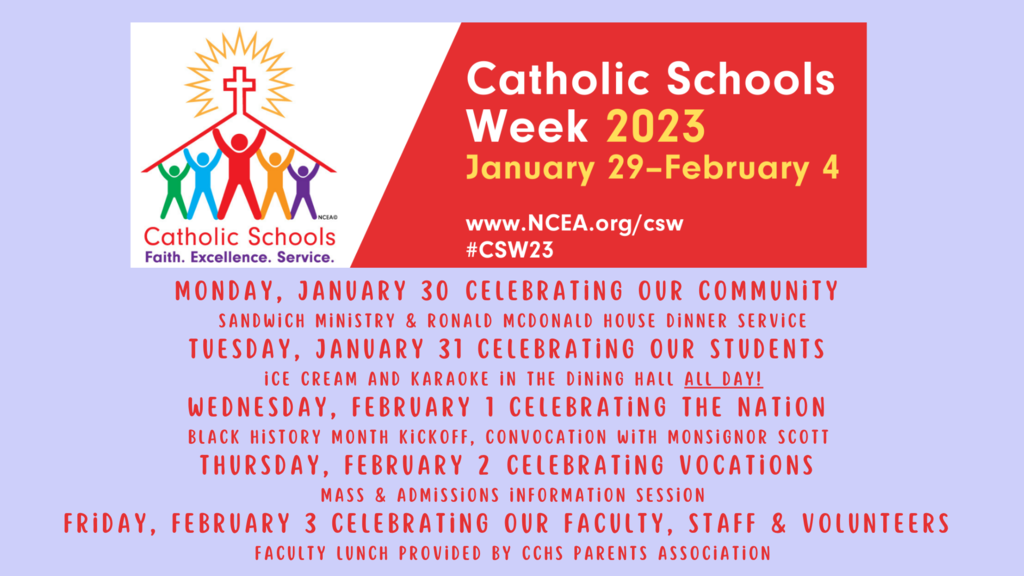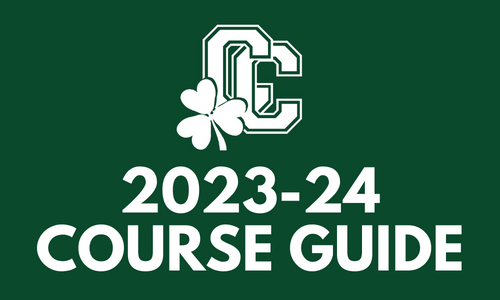 Holiday Inn tickets and program ads now on sale! Ad & Patron Sales:
https://secureforms.wufoo.com/forms/ryyacmx0k1jg2h/
Show Tickets:
https://www.tix.com/ticket-sales/cchsperformingarts/4632
Shows are March 10 & 11, 17 & 18 at 7:30PM and March 12 & 19 at 2PM. Lunch at the Holiday Inn on Sunday, March 12 at Noon in the Pisa Dining Hall, which will be transformed into a toe-tapping festive setting and include a special pop up performance from the CCHS cast. Lunch includes soup, salad, pasta and sandwiches from Amy's Omelette House. $15/person and $12/child (ages 12 and under).
SING, DANCE AND GET YOUR SONG REQUESTS READY for February 11 DUELING PIANOS AT CCHS featuring...The JAM Dueling Pianos Show, lite bites, beer, wine, and a good time! Just like the dueling pianos shows made famous in Las Vegas, Orlando, and New Orleans, JAM's extensive song list covers all the sing along favorites by artists such as Billy Joel, Elton John, The Beatles, and all the dueling pianos standards such as Sweet Caroline, Come Sail Away, Margaritaville, to name a few. Great music, rousing sing-a-longs, hysterical comedy bits, and lots of fun for all. Tickets are $30 and can be purchased at link. Bring cash for 50/50 and song requests! Event is ages 21+.
https://www.camdencatholic.org/page/dueling-pianos
Please contact Kayleigh Bianchini with any questions.
kayleigh.bianchini@camdencatholic.org
856-663-2247 ext 140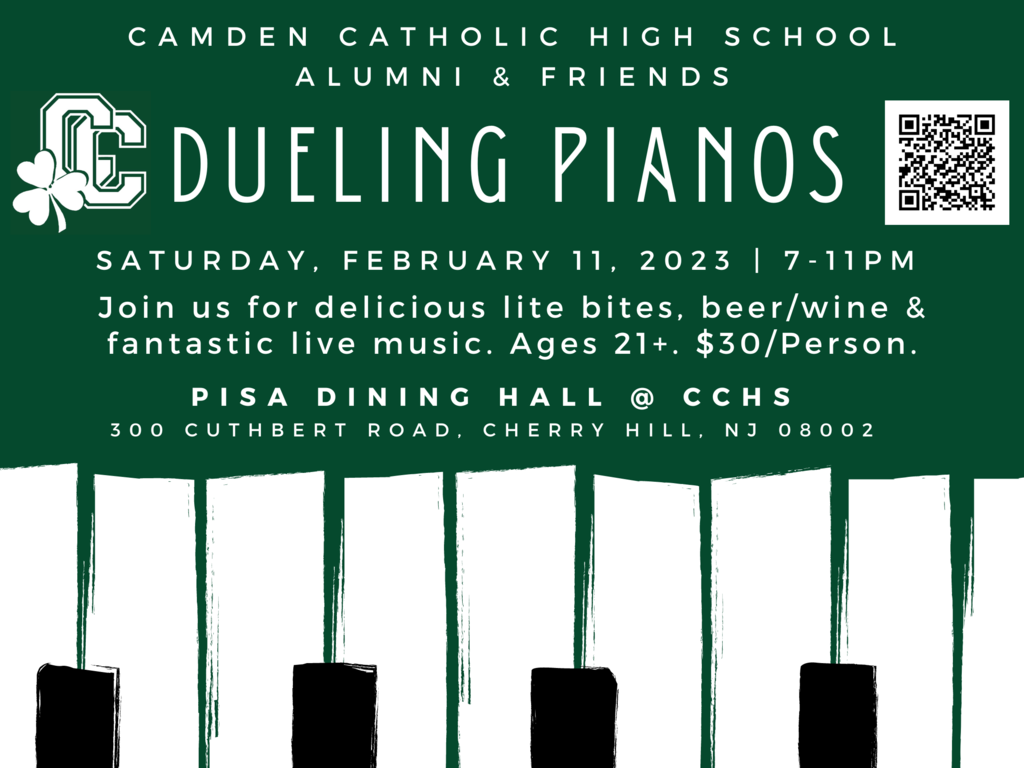 The CCHS App: it's everything CCHS, in your pocket! Download now for your central source of all news, events and notifications related to Camden Catholic.
https://youtu.be/Zwr9s2mXh-o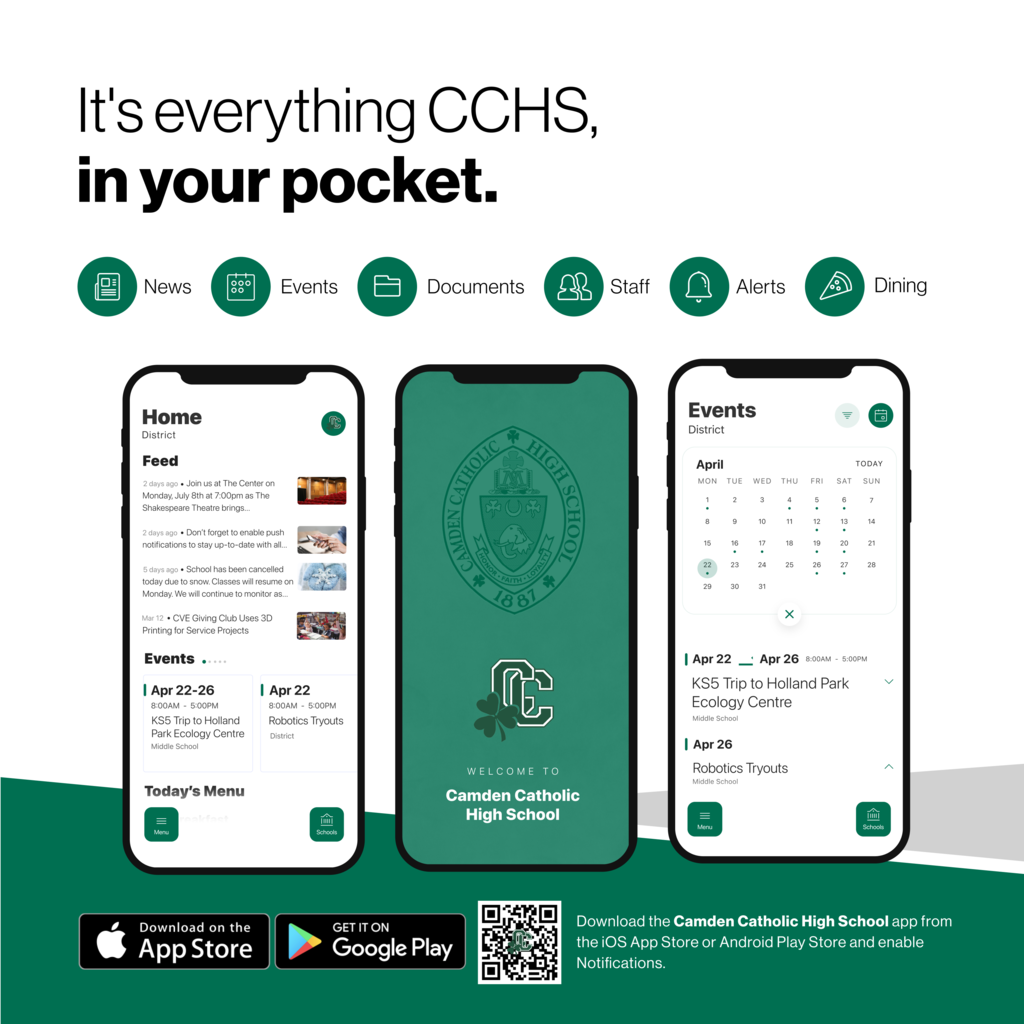 Announcing the 101st CCHS Spring Musical: Holiday Inn! Ad and patron opportunities are now available:
https://www.cchsperformingarts.com/
Thank you for supporting The Arts at CCHS.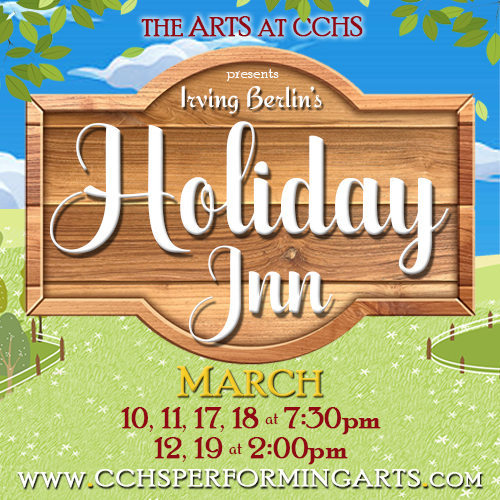 Support the Celtic Giving Tree this Christmas! Camden Catholic celebrates the season of Advent by preparing to give a happy Christmas to local families in need. Please join us in support of this effort by purchasing items off of the Amazon Wishlist:
https://www.amazon.com/hz/wishlist/ls/R6K8LBYTPDH4
Items can be shipped directly to CCHS, or dropped off to Camden Catholic by December 9. Every gift is very much appreciated as we strive to think of others during this very special season when we prepare to celebrate the birth of Christ.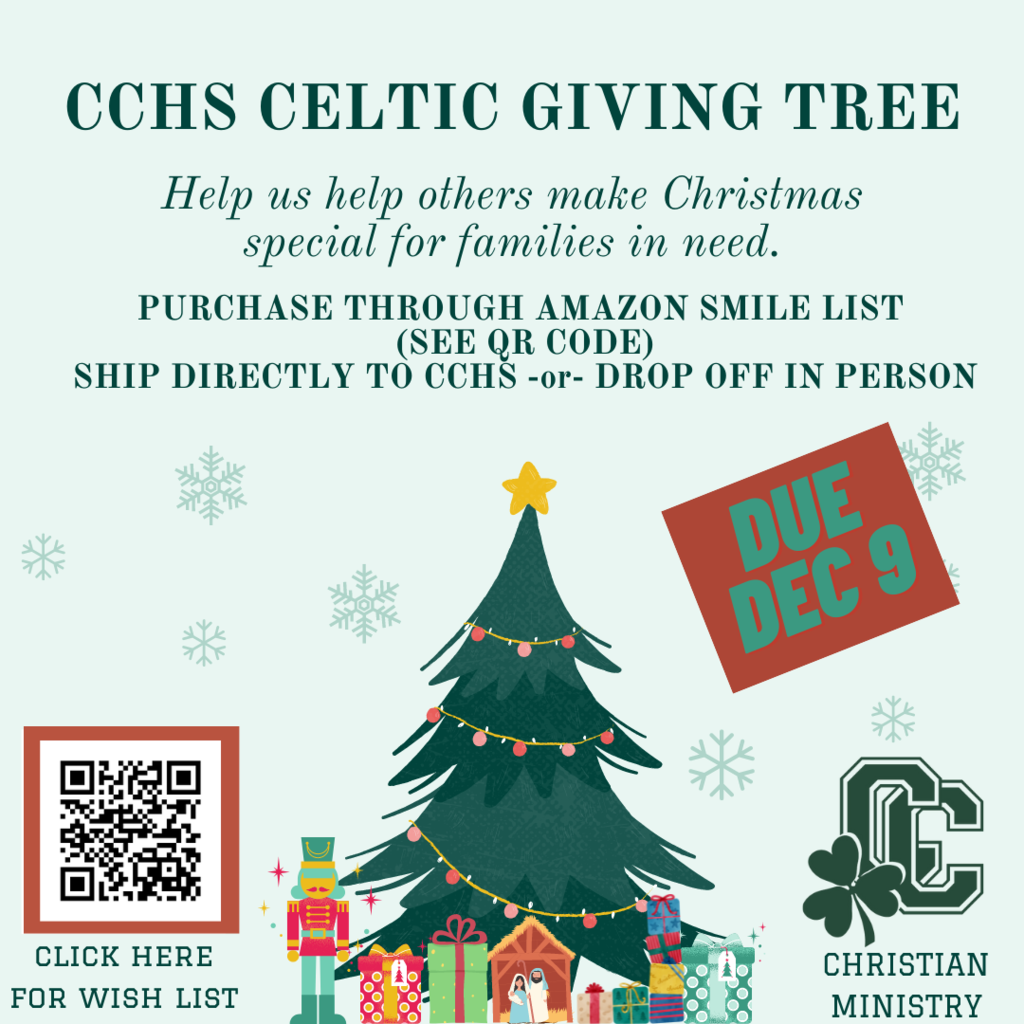 Kairos XI took place November 30-December 2 hosted at our on-campus retreat space at the Nazareth House. This truly transformative experience for our students is led by those who have participated in Kairos and spent time preparing to guide a new set of students through this faith journey. This three-day retreat is one in which our students faith grows in new and exciting ways as they learn how to connect on a deeper level with God, explore their own identity and their relationships. It is one of the most special experiences a Camden Catholic student can participate in. Thank you to Mrs. LaRosa and Fr. Robbins, and our Kairos XI leaders! #livethefourth #inGodstime #KairosXI #CCHSCampusMinistry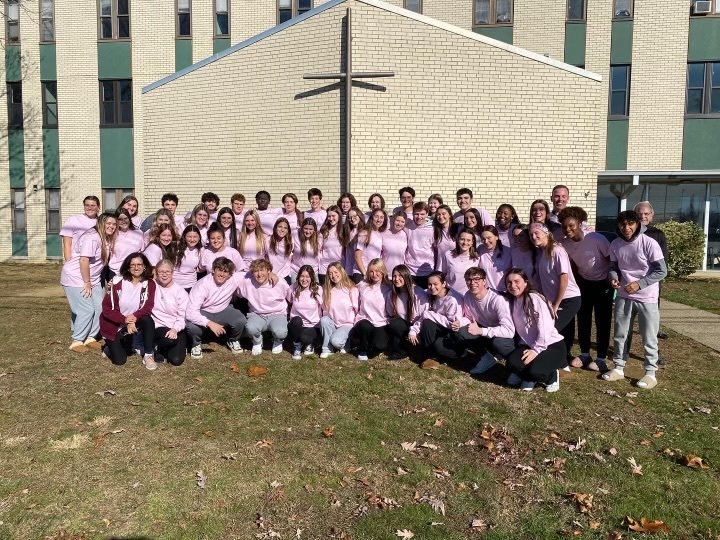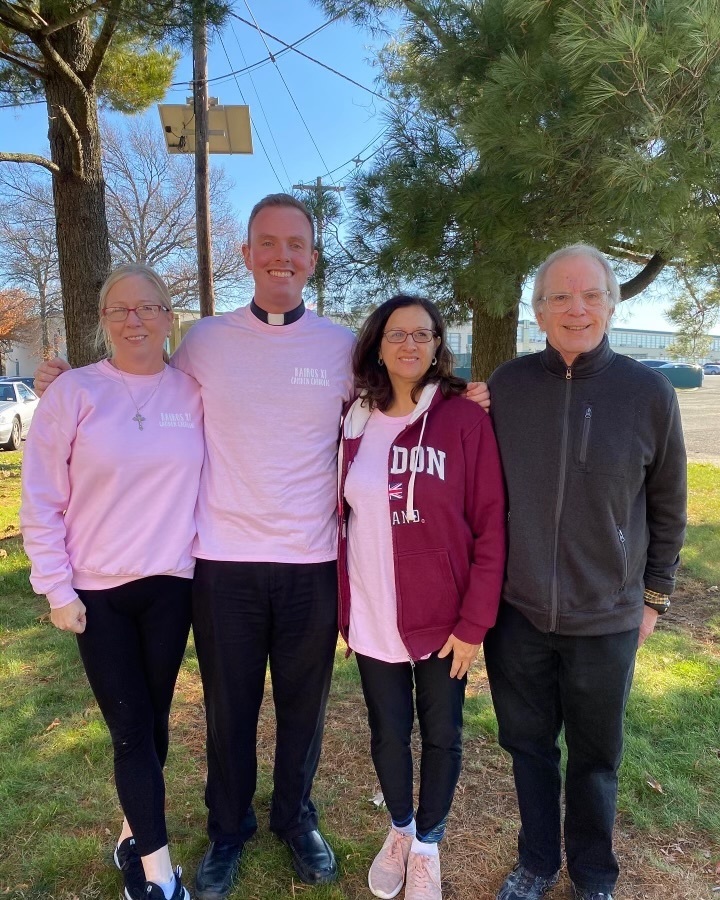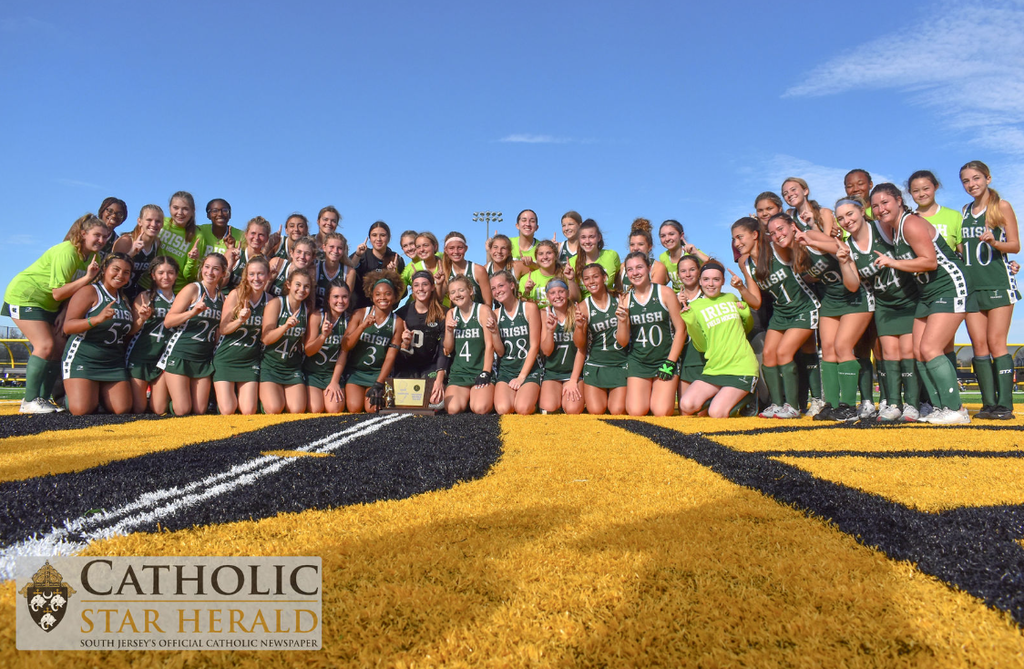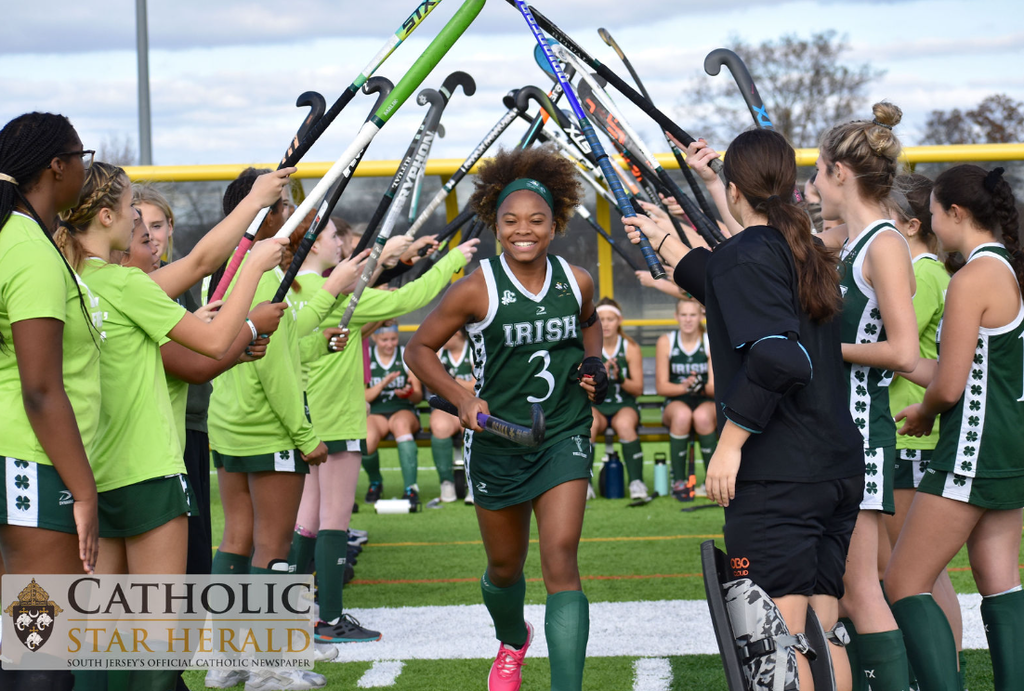 Congratulatios to Camden Catholic Field Hockey, who won their 4th consecutive South Jersey Title, downing St. Joe's Hammonton by a score of 8-0 in their final game at home on Dulczak Family Field. The team needs the support of the entire CCHS family at the State Final on Saturday, November 12 vs. Oak Knoll at 12 Noon at Bordentown High School. TICKETS ARE REQUIRED
https://www.njsiaa.org/tickets
.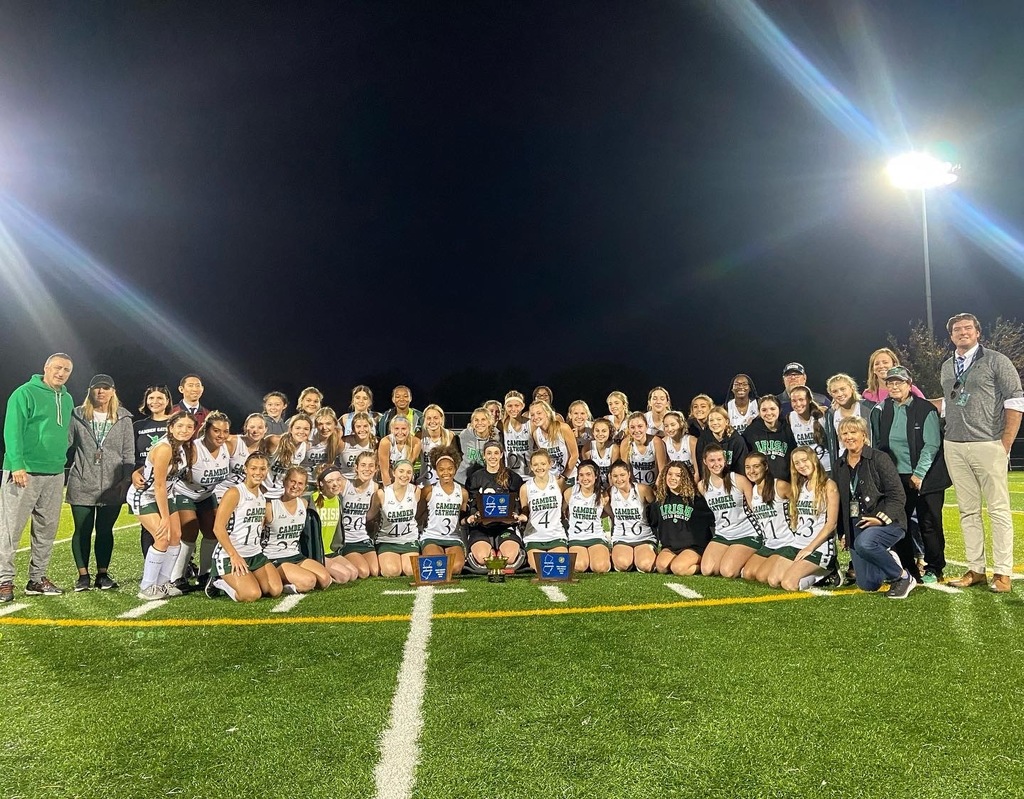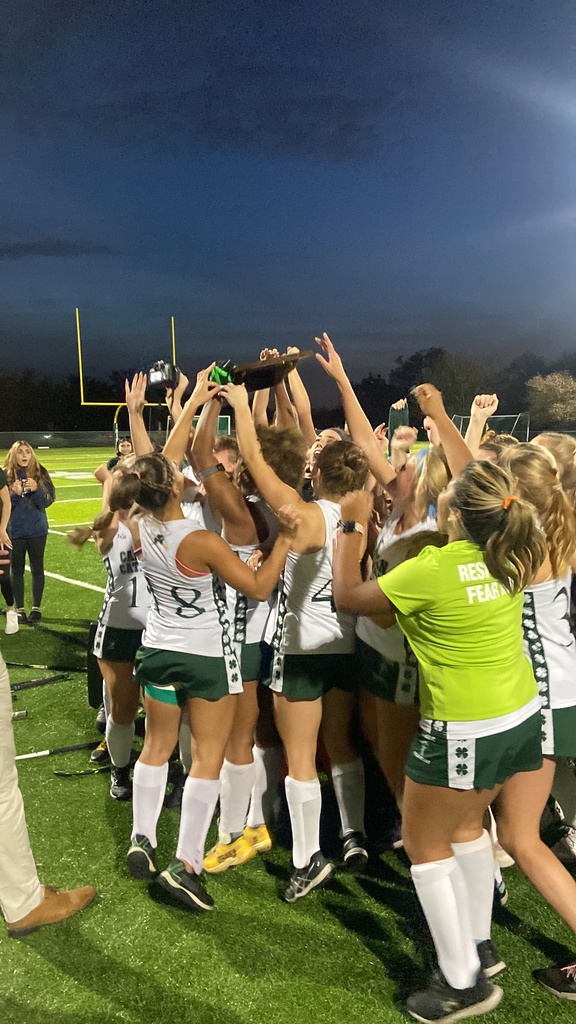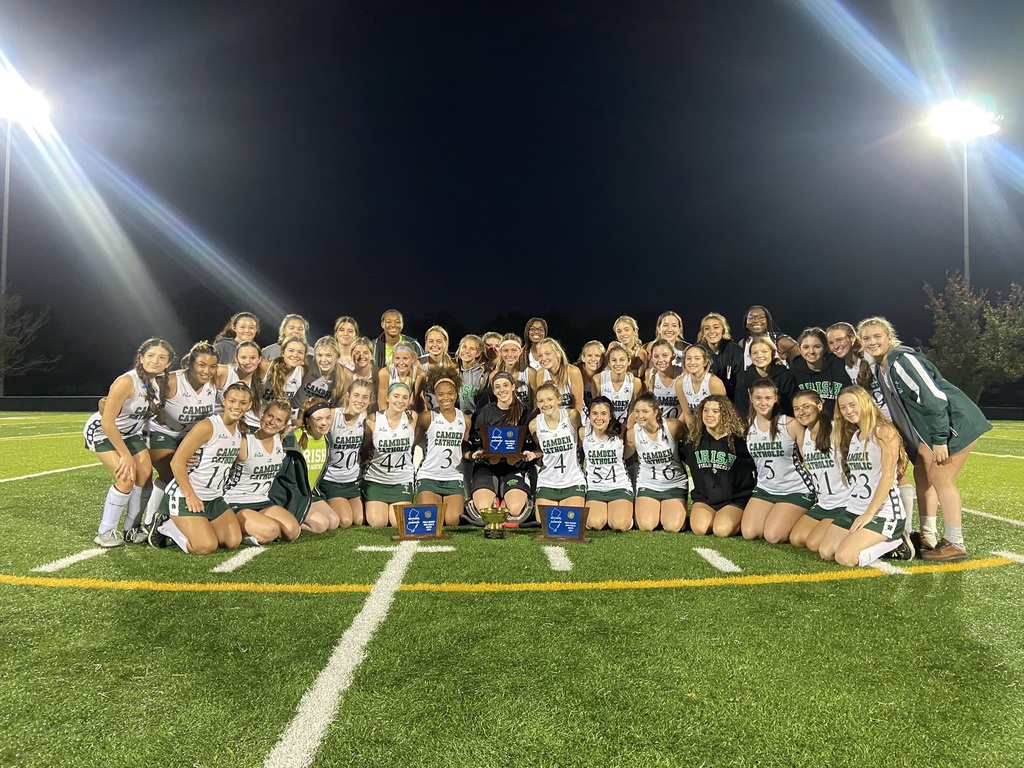 Today, Camden Catholic honored veterans in the CCHS community, including alumni, parents and staff, in a special presentation and wreath laying ceremony. Becky Ambrose '24 led our community in a prayer for veterans, as Becky's grandfather Ronald Ambrose (deceased) '66 served his country as a member of the Marines. Mr. Hoover then offered background on the history of Armistice Day/Veterans Day and the significance of the November 11 date. CCHS Guidance Staff member Laura Mason shared the story of her service journey in the U.S. Navy, as well as being the daughter of a veteran. Thank you to all of the veterans and their families who joined us to recognize this important day: Mr. Tom Holland '68, P'96, '99, Retired Veteran of the US Army Mr. Juan Colon P'23, '24, Retired Veteran of the US Army Mr. Walter G. Sandell, Jr. '56, Veteran of the US Army Mr. Nicholas Murphy, CCHS Resource Officer, Veteran of the US Army Mr. Joshua Dennis P'25, Retired Veteran of the US Navy Ms. Laura Mason P'24, CCHS Social Worker, Veteran of the US Navy Mr. Scott Ensell P'18, '22, CCHS Maintenance Technician, Veteran of the US Navy Mr. Ed Junikka '65, Veteran of the US Air Force Mr. Mark Wood P'23, Veteran of the US Marines Chef Shawnn Martin, CCHS Chef, Veteran of the US Marines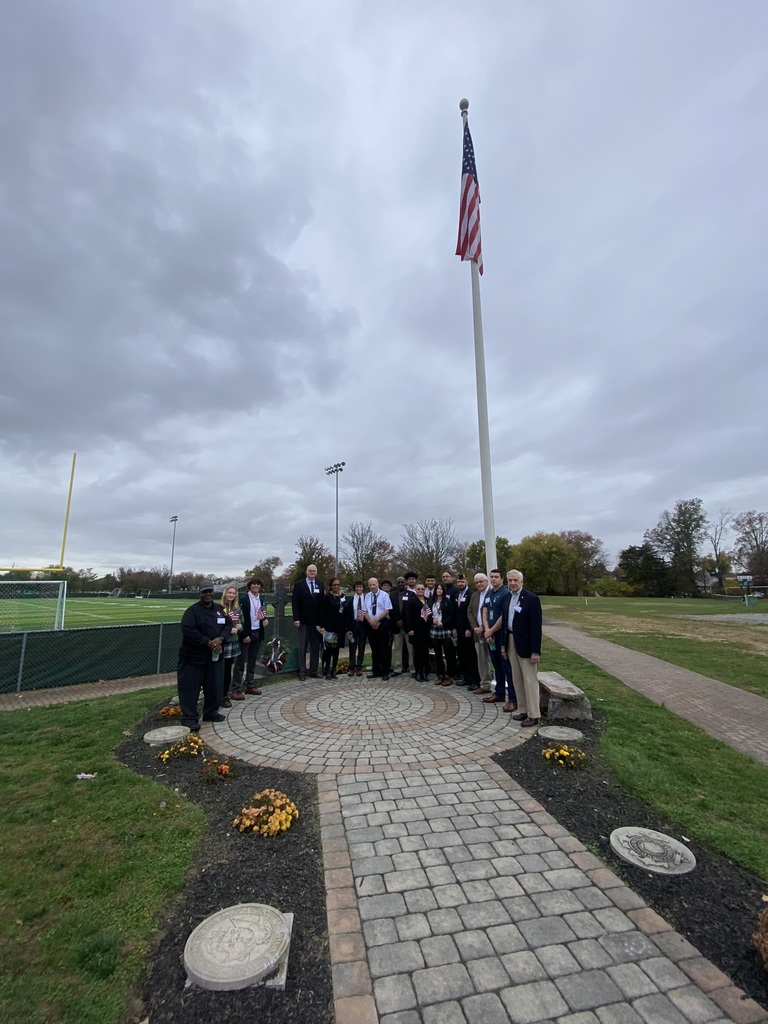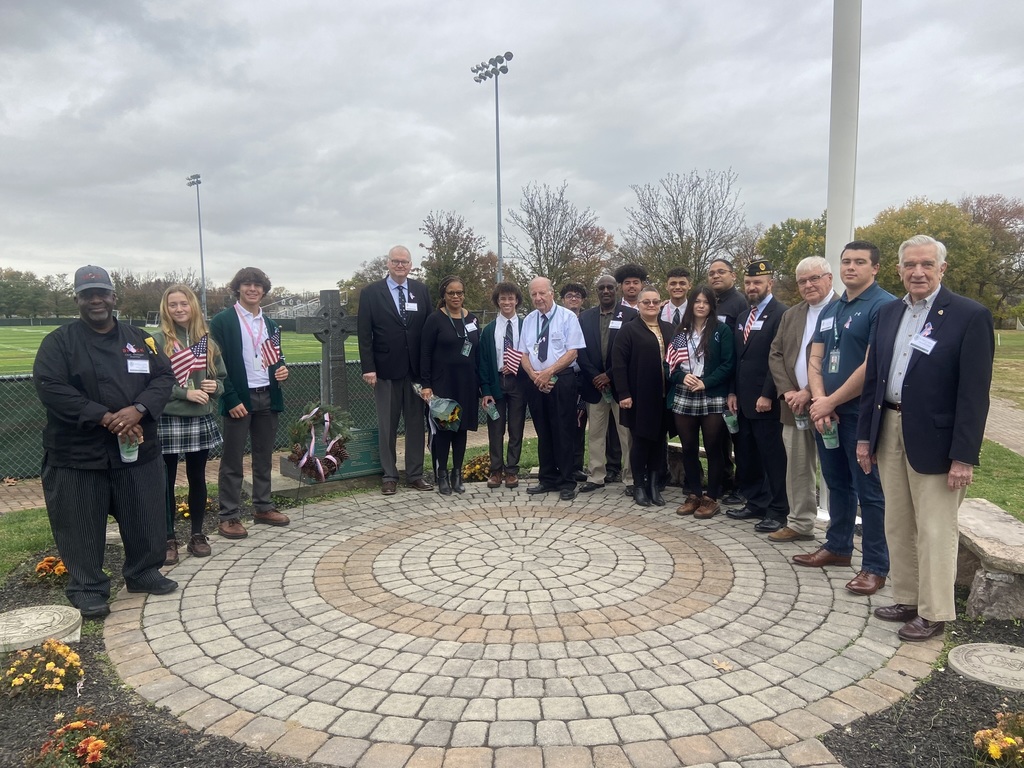 Annually Camden Catholic High School hosts the Gratitude Breakfast event for scholars to have the opportunity to have breakfast, say their "thank yous" and share their high school experiences with their benefactors. Since tuition is high, there are many benefactors who help CCHS student families afford the Irish experience. A majority of the students here do study with a scholarship under their name, which is a great relief for their parents as they plan how to afford a Catholic education while also planning for college. As I am a Domenica Scholar I've had the opportunity to connect with Mr. Pepe Piperno and Mrs. Elena Piperno at the event to thank them and update them on how school is going for me. All of the CCHS Domenica Scholars are there, together, which offers a sense of community and family. We talk about colleges, clubs and sports we are involved in. Stories are shared and there are smiles and laughter. This year, many benefactors attended, including: Mr. Pepe Piperno and Mrs. Elena Piperno of the Domenica Foundation, Robert Kensil and Steve Cardullo of the Northeast Catholic Alumni Scholarship Fund, Inc., Linda Schilling who supports the Sr. Agnes Thorton Scholarship and the Bishop George V. Murray Memorial Scholarship, Jim Kelly and Mary Jane Guy who provide generous funding through the Kelly Scholarship, Dr. William Watson, Superintendent of the Camden Diocese representing the Catholic Strong Scholarship, Kathy Heim Rivers and Theresa Heim Cook who provide the Walter Heim Scholarship, Jim Madden and Agnes Madden representing the Frank & Agnes Weatherby Memorial Scholarship, Angela Chhour and Brian Riggs of the Joseph Fund, Msgr. Andrew Martin representing the South Jersey Scholarship Fund, Peggy Madison who provides a generous scholarship in the memory of her husband Patrick Madison '64. CCHS scholars are very appreciative to their benefactors. Domenica Scholar, Chigozie Ekeabu '23, states, "I'm very grateful to Mrs. Elena and Mr. Piperno for their contribution." And myself, as a Domenica Scholar, put my best foot forward in my academics and present myself well in school as a thank you to the Domenica Foundation. Thank you to all benefactors in CCHS!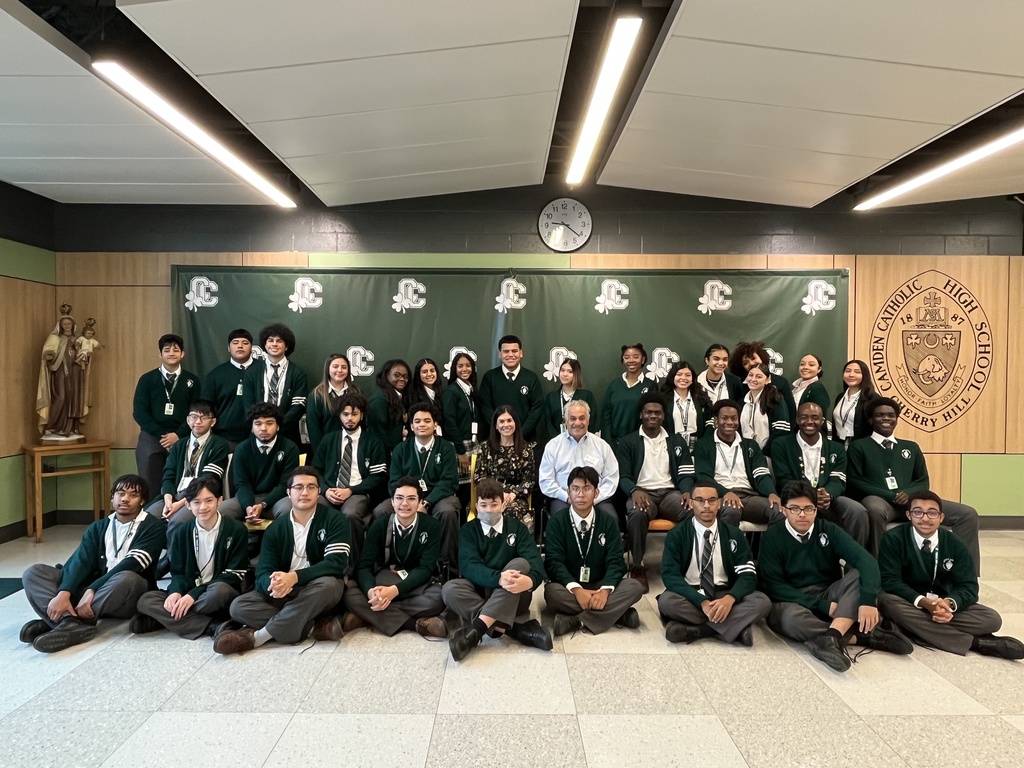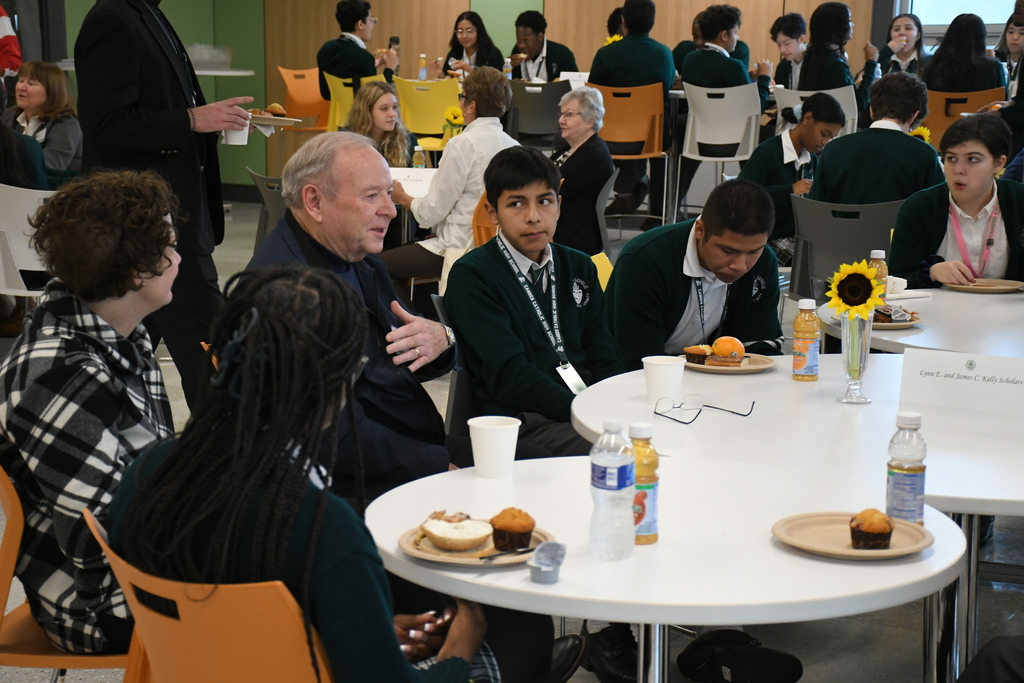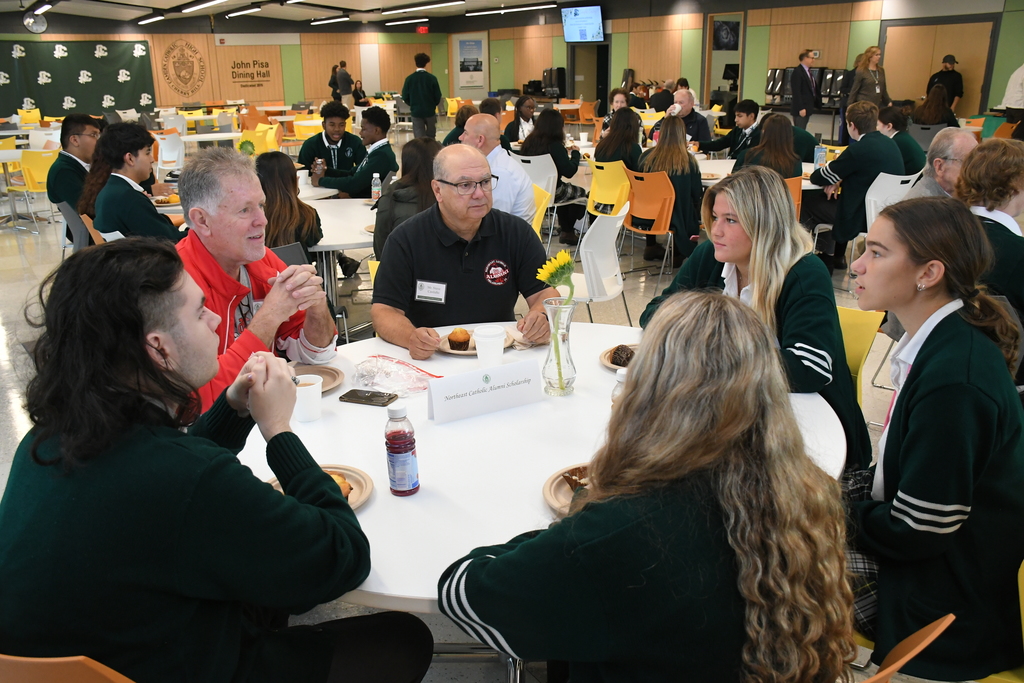 On Thursday, November 10th, Camden Catholic High School celebrates its 135th anniversary. To show our appreciation to the alumni, donors, and friends that continue to make innovative education possible, Camden Catholic is hosting a reception to show all of its generous supporters how the school has grown since the shutdown of March 2020. When asked about the importance of this event, Director of Advancement, Angelo Milicia said, "It's our opportunity to show alumni and donors all that has been accomplished since the shutdown in March of 2020. There have been so many capital improvements to the facilities here and none of that would be possible without the support of our extended Irish family." At the event, supporters are invited to a wine and cheese reception, followed by a tour of the school, showcasing improvements such as the Innovation Lab, the Piano Lab, and the Classroom of the Future. Milicia says, "Schools like CCHS rely so much upon the generosity of our loyal benefactors. Since tuition alone only covers about 80% of the school's expenses, we rely on alumni, parents, and friends of CCHS to help us meet our budgetary needs and continue to improve the school for generations to come. Spaces like the Innovation Lab, and Mr. Martin's redesigned classroom don't happen without the support of our donors, and we wouldn't be able to continue to innovate with new classes like Genetics, Data Analytics, Piano Lab, and Cybersecurity without the support of benefactors." We are proud to showcase what's new at CCHS, so join us on Thursday to see all that Camden Catholic has accomplished!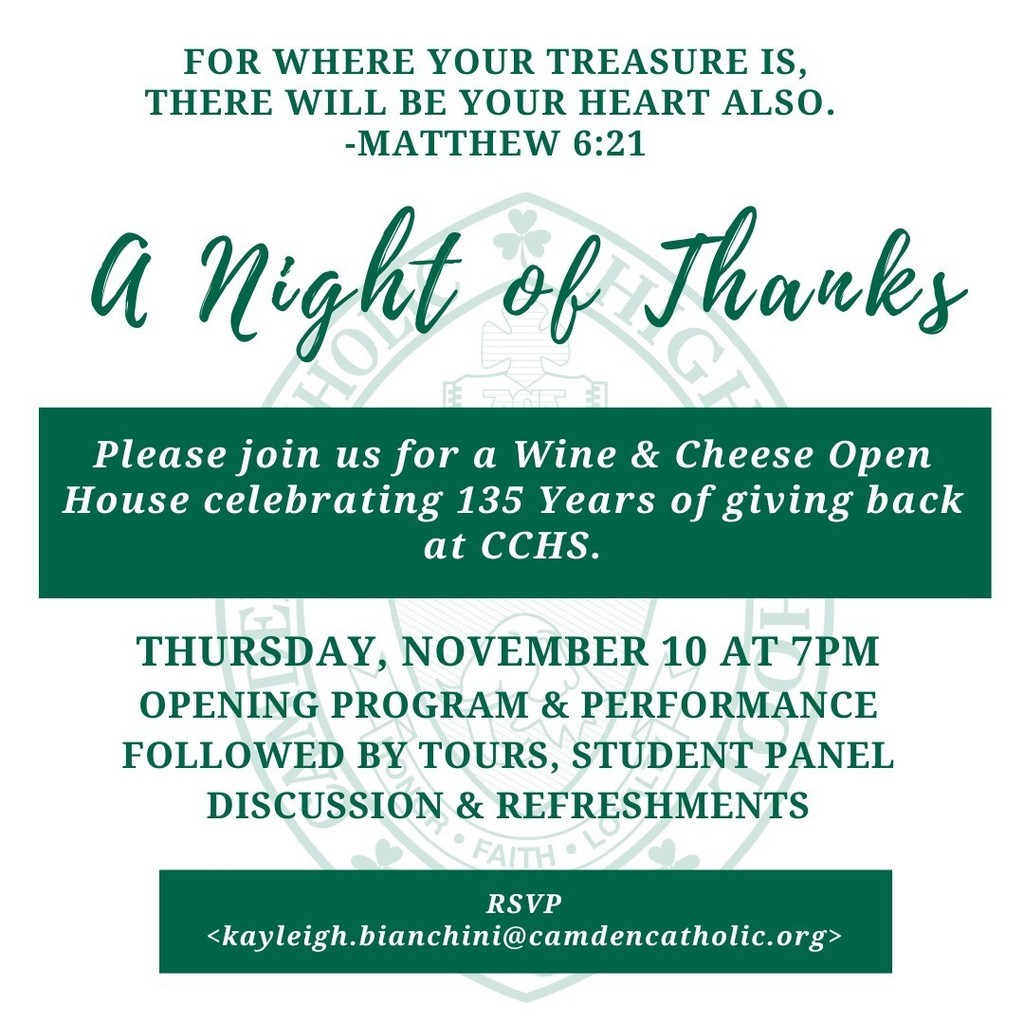 Camden Catholic President Mary Whipkey has announced her retirement, effective June 30, 2023. The entire CCHS community, alumni, students, past and present faculty and staff, past and present parents, and our many donors, are honored to have been a part of Mrs. Whipkey's journey at CCHS, from a school parent herself to Advancement & Admissions Director and as Camden Catholic President for the past six years. Please see link for the official announcement. (Photo credit: Sophia Hudec '24, CCHS InSpire Media Intern)
https://www.camdencatholic.org/2022/11/09/mary-whipkey-cchs-president-announces-retirement/
Congratulations to our Class of 2023 NCAA Signees! 16 Members of the senior class committed to continue their academic and athletic endevours at the next level today, and we are so proud of how they have represented Camden Catholic during their four years here. We wish them the very best of luck as they complete their senior year and move onto this next chapter! CCHS CLASS OF 2023 COLLEGE-ATHLETE COMMITMENTS DIVISION I Wayne Rold, Wrestling, Virginia Military Institute Aaryn Battle, Basketball, University of Massachusetts Olivia Bent-Cole, Field Hockey, Northwestern University Riley Dundee, Lacrosse, Radford University Lily McBride, Soccer, American University Isabella Miller, Soccer, American University Ava Moore, Field Hockey, Wake Forest University Sofia Stafford, Rowing, Northeastern University Kassidy Thompson, Basketball, Quinnipiac University DIVISION II Natalie Belz, Soccer, Chestnut Hill College Alexandria DeAngelis, Acrobatics & Tumbling, Gannon University Reily McGough, Lacrosse, Kutztown University Reya Taylor, Volleyball, Alliance University (formerly Nyack College) DIVISION III Sofia Granieri, Volleyball, Rutgers Camden Ronald Kopcho, Baseball, Alvernia University Jordyn Rendfrey, Soccer & Track, Alvernia University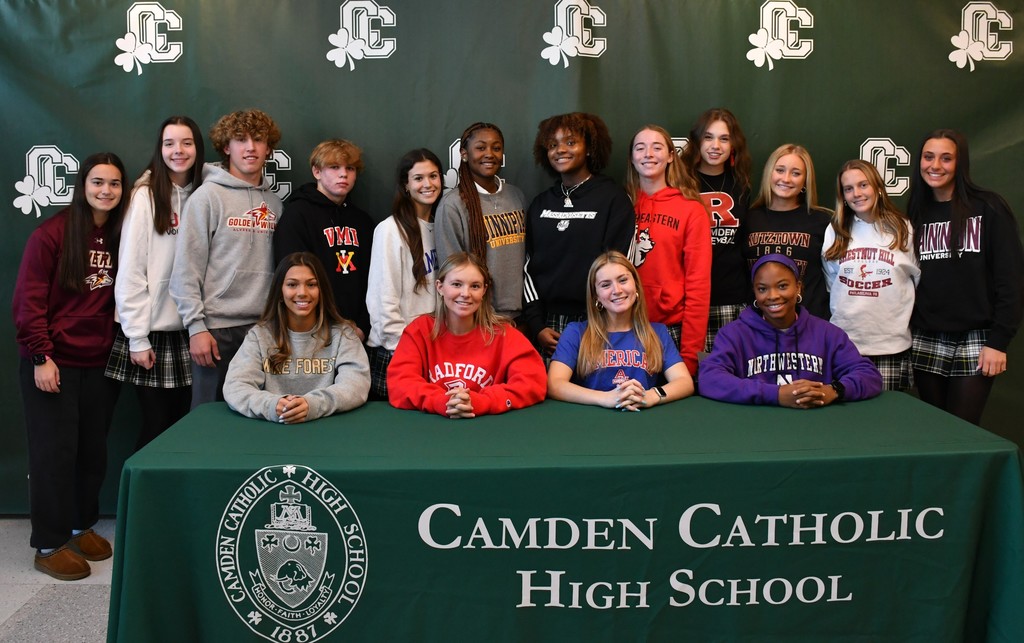 Camden Catholic mourns the loss of Rev. Msgr. Michael Doyle, "the heart of Camden," who served at CCHS from 1963-1966 during his early years as a priest. Msgr. Doyle would eventually become "known around the world as an advocate for life and pillar of faith and hope to South Camden's community." Click through for the full story from the Catholic Star Herald:
https://catholicstarherald.org/msgr-michael-doyle-the-heart-of-camden-dies/
The migration of monarch butterflies to Mexico coincides with the Día de los Muertos (Day of the Dead on November 1st and 2nd) celebration each year. This is a special holiday to honor and celebrate loved ones who are no longer with us. "For people in the state of Michoacán and the State of Mexico, monarchs hold a special place in their traditions. Monarchs represent the souls of their ancestors returning to visit them for Día de Muertos. This belief comes from the Purépecha, as well as the Mazahua, two indigenous peoples of the area (Fernandez, 2017; National Geographic en Español, 2018). The Purépecha have tracked the monarch's return to Mexico for centuries. The arrival of the butterfly, known as la parakata in Purépecha, meant that it was time for the corn harvest. The parakatas were also believed to be the souls of the dead visiting for the night of Día de Muertos (Lewis, 2019). The swaths of captivating monarchs flying overhead have continued to be an important connection between the living and the dead." In the Catholic faith, we pause on All Saints Day (November 1st) and All Souls Day (November 2nd) to remember those who have passed away. In honor of Día de los Muertos, All Saints Day, and All Souls Day, students in the Spanish 1 classes were invited to color butterflies in honor of loved ones who have passed away. The butterflies will be up all through November and will be the class' special intentions during their opening prayer each day.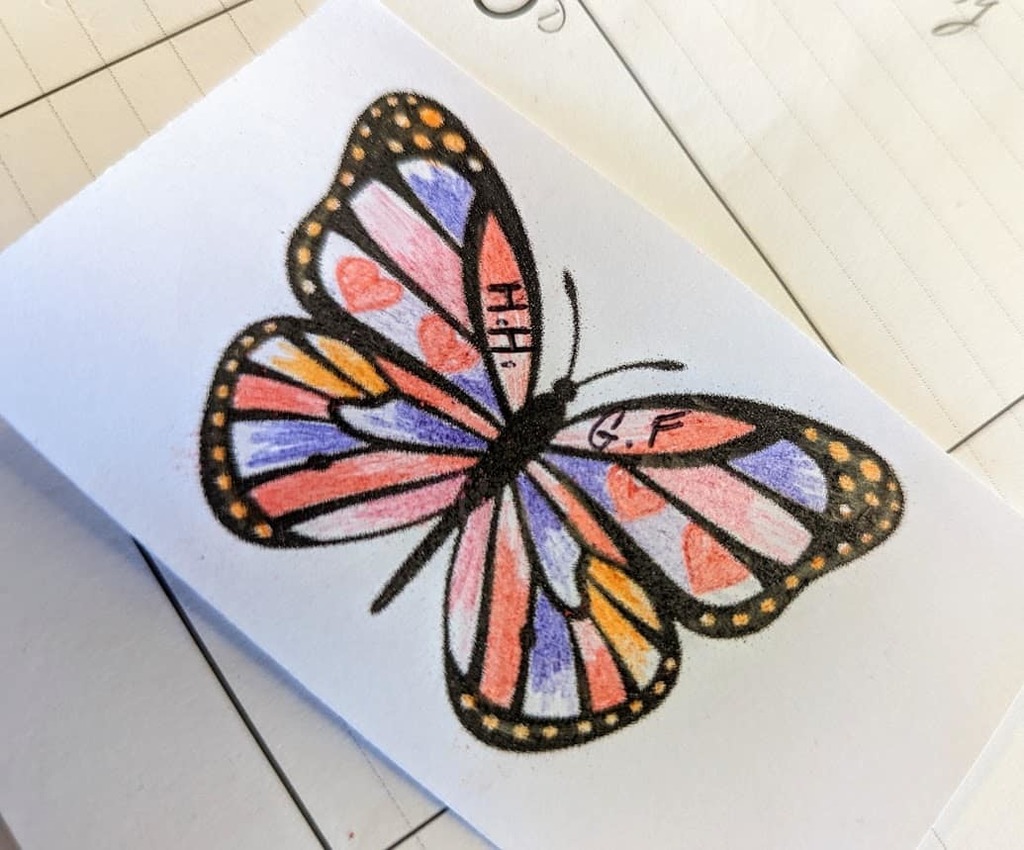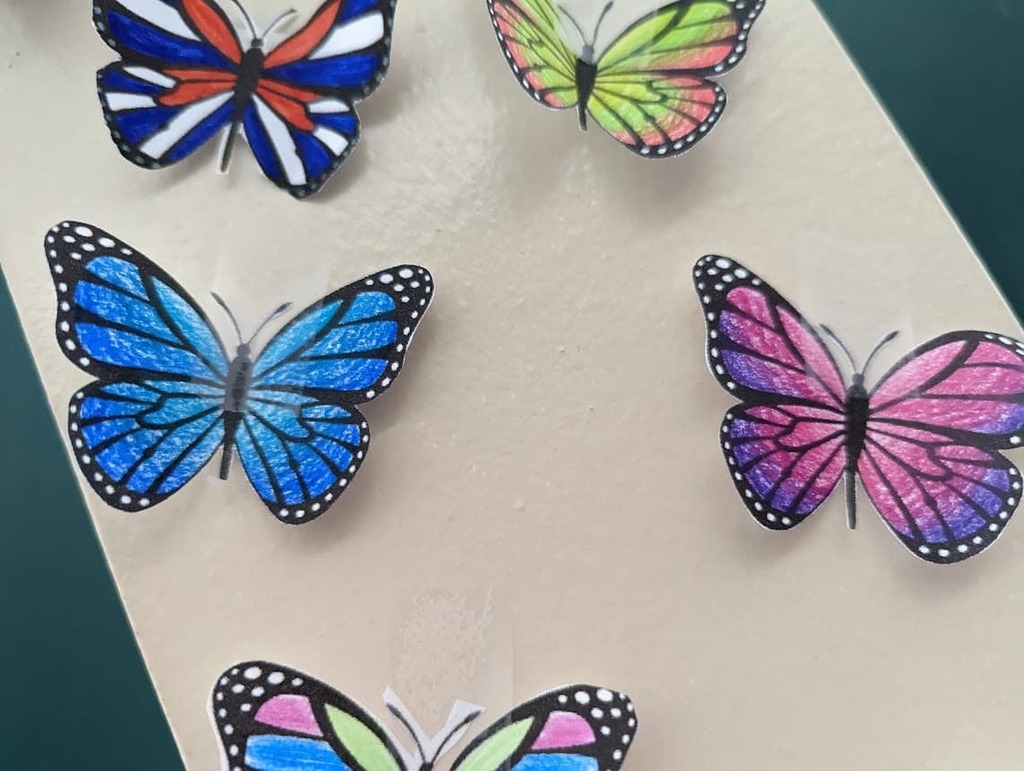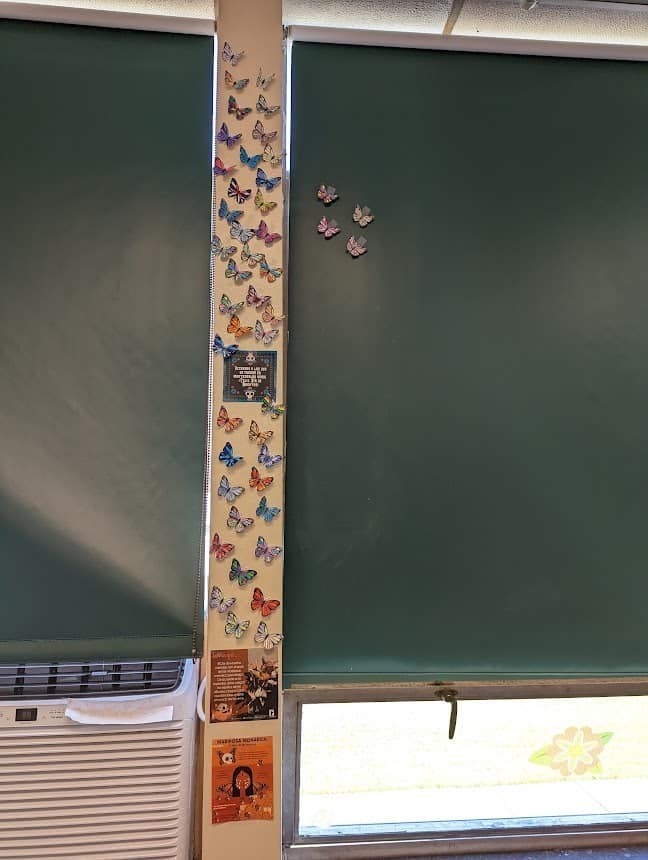 Congratulations to Track Mania Week 1 Winners! Tickets are still available in the Main Office, or from any CCHS student, and there are 15 more chances to win $100-$1,000. Help us build an on-campus practice track and take a chance at winning cash!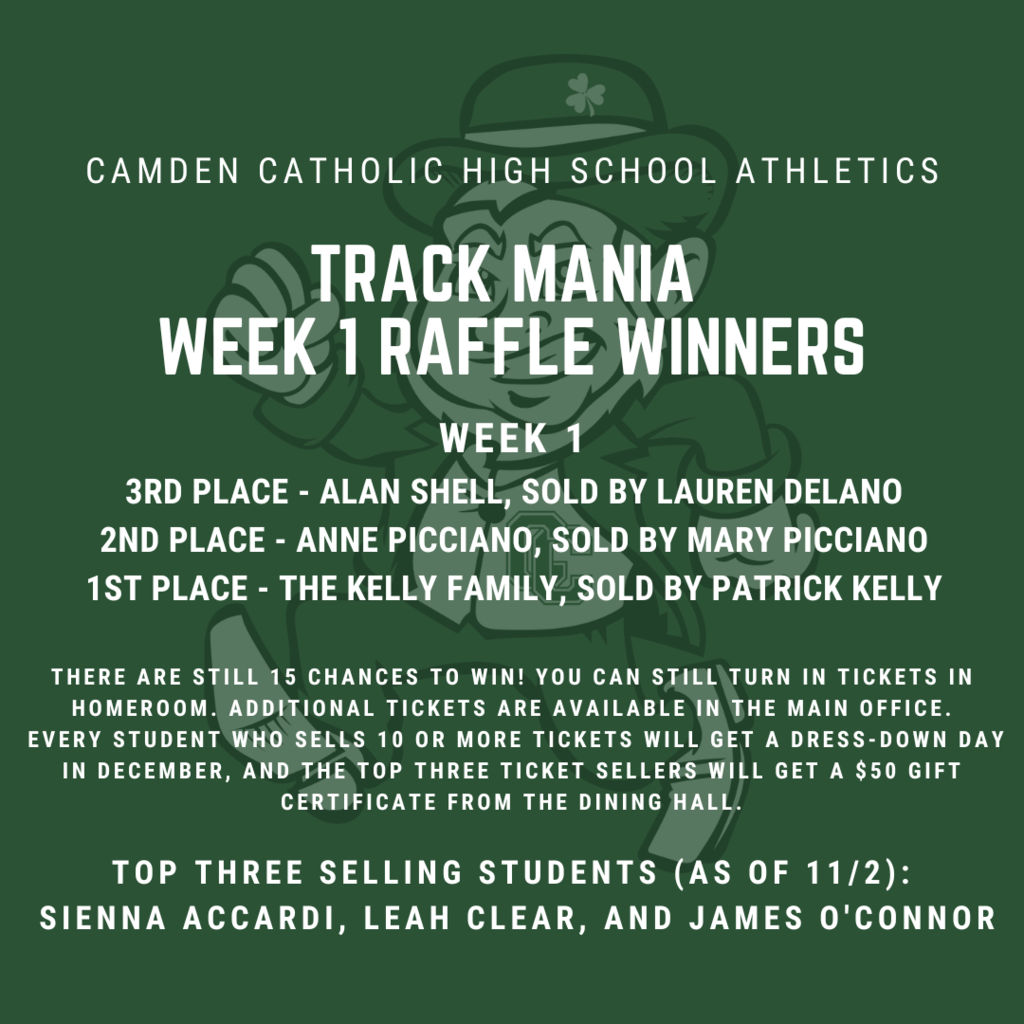 Congrats to CCHS Girls Volleyball who upset the higher seeded Montclair Kimberly Academy on Wednesday in the first round of NJSIAA Playoffs to move onto the quarterfinals of the state tournament! The team will travel to Donovan Catholic on Saturday. GO IRISH!