100 Years of Camden Catholic Musicals: VIDEO DOWNLOAD NOW AVAILABLE! Exactly one year ago this weekend, CCHS celebrated 100 Years of Musical Theatre with an amazing Showcase and Gala. The event brought together alumni performers and current CCHS students. The evening was a great event and the Showcase was top notch entertainment; walking you through 100 Years of Musical Theatre at CCHS and how the show has always gone on even through wars, fires and global pandemics. The reviews have been amazing - purchase this video (including commemorative book of CCHS arts history) for $50 and help support the Arts at CCHS. Purchase includes unlimited digital views of this special performance and and the 100 Year Commemorative Book (mailed to homes)!
https://theartsatcchs.vhx.tv/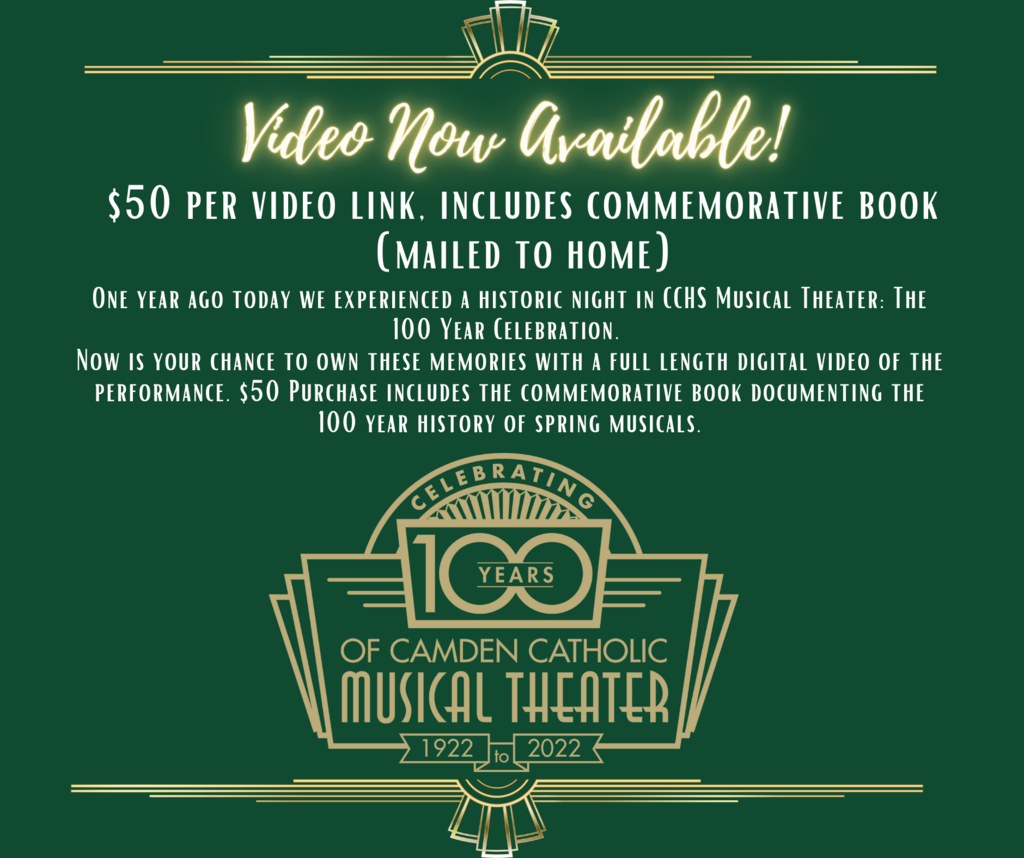 JOIN US TO CELEBRATE THE CLASS OF 2023 VIRTUALLY THIS EVENING AS THEY CELEBRATE THEIR BACCALAUREATE MASS AND COMMENCEMENT. CLICK HERE TO WATCH THE LIVESTREAM on YouTube
https://www.youtube.com/camdencatholic1887
CLICK HERE TO WATCH THE LIVESTREAM on Facebook
https://fb.me/e/2AlIUcPPf
PROCESSION 5:45 PM BACCALAUREATE MASS 6:00 PM COMMENCEMENT CEREMONY TO FOLLOW MASS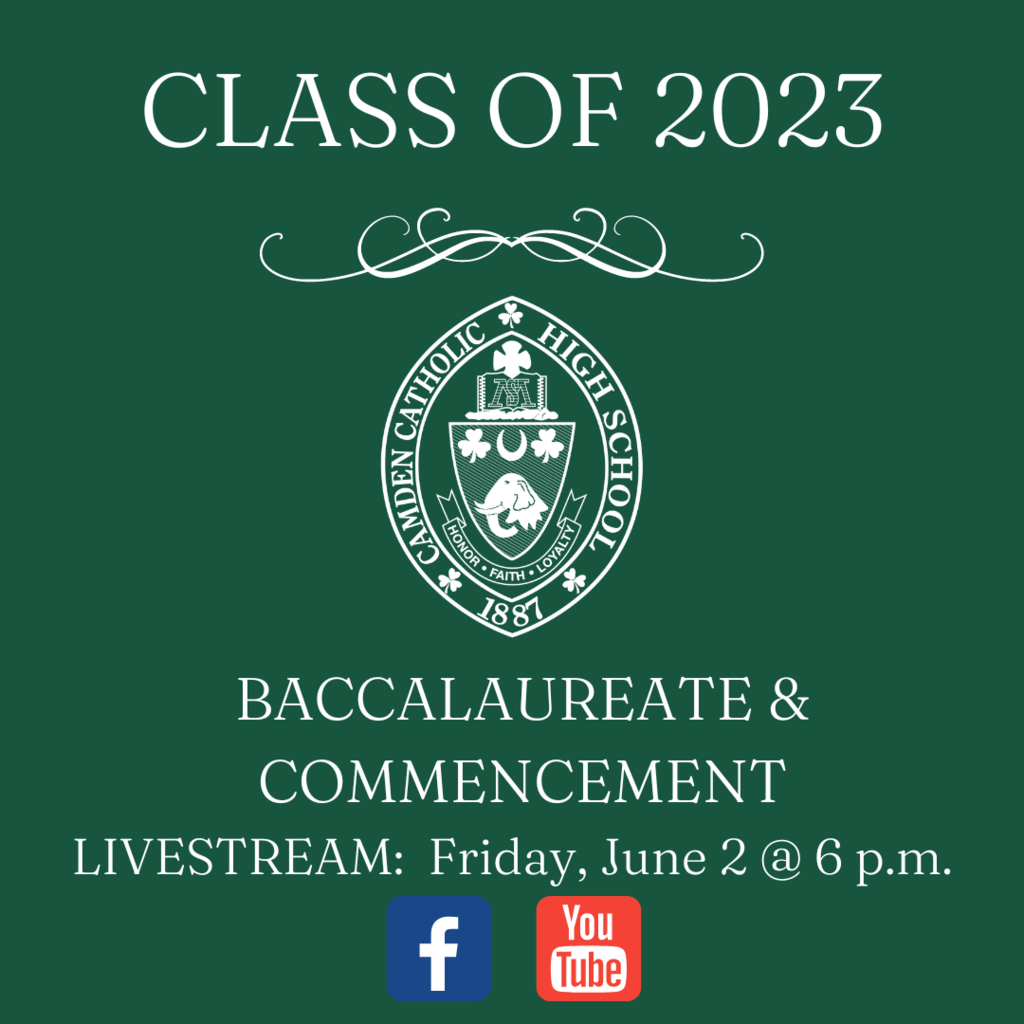 Today on Memorial Day, Camden Catholic honors all military service members who have bravely sacrificed their lives for the protection of our freedoms. God bless the many CCHS alumni who lost their lives in war, and God bless all who have made the ultimate sacrifice.
CCHS alumna Mary Kate Hatch '16 presented to each of Mrs. Knowlton's Genetics classes today about her academic and professional journey, careers in the genetics field and specific genetics case studies relating to what the class has already learned throughout this semester. Mary Kate graduated from TCNJ with a degree in biology followed by earning a Master's of Science in genetic counseling from the Icahn School of Medicine at Mount Sinai. She now works as a cancer genetic counselor at the Northwell Health Cancer Institute. Thank you, Mary Kate for sharing your incredible knowledge and experience with our students! #IrishPride #CCHSalumna #STEMatCCHS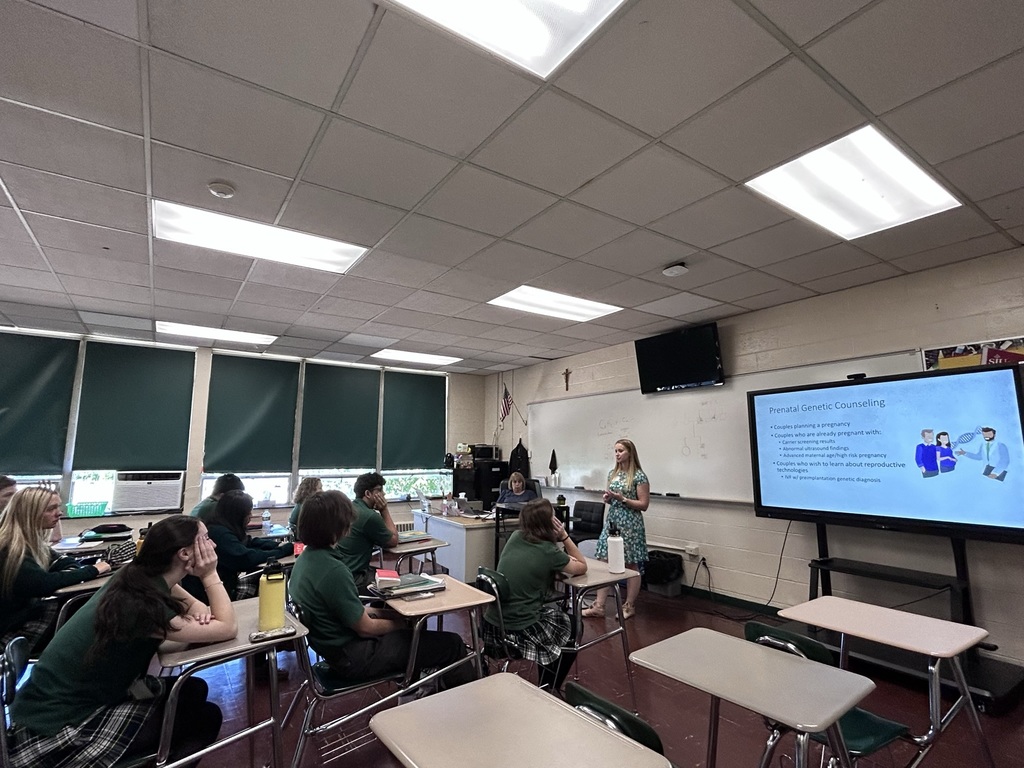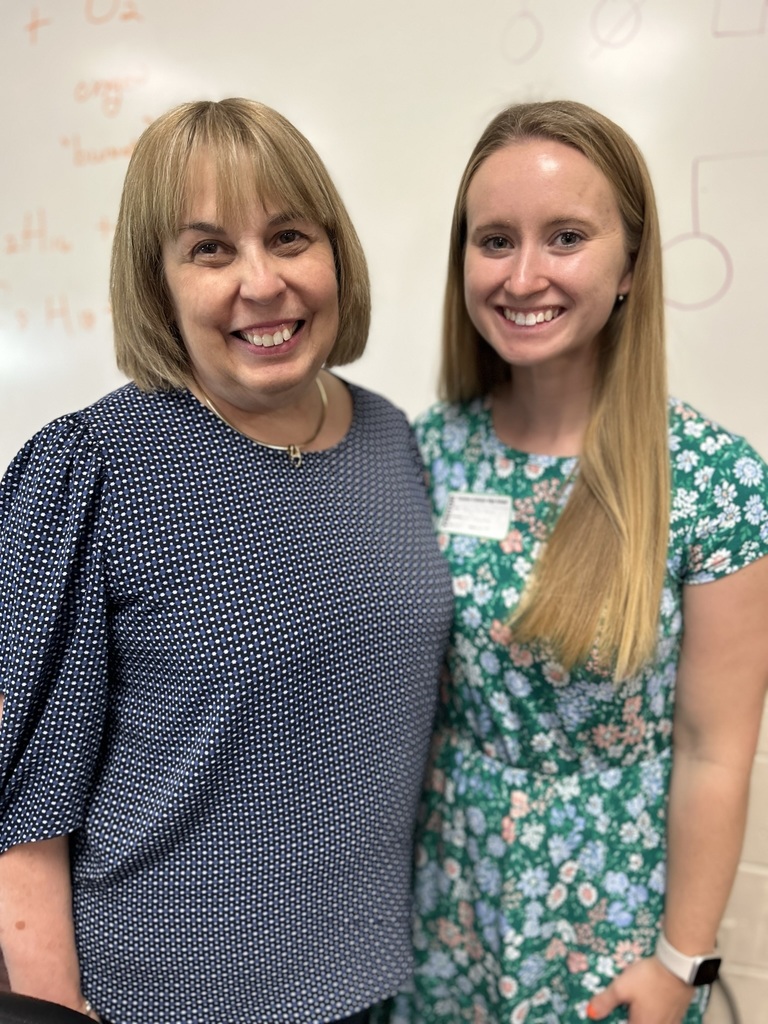 SENIOR SPOTLIGHT on Gianna George and Justine Marano who both received The Catholic University of America Conway School of Nursing Conway Scholarship for full tuition. Each year, CUA receives more than 600 applicants for this prestigious scholarship, of which only 20 are selected. Gianna and Justine will receive tuition, fees, room and board and a book stipend each semester as they matriculate through the Conway School of Nursing Program at The Catholic University of America. We are so proud to (soon) be calling you Camden Catholic alumnae!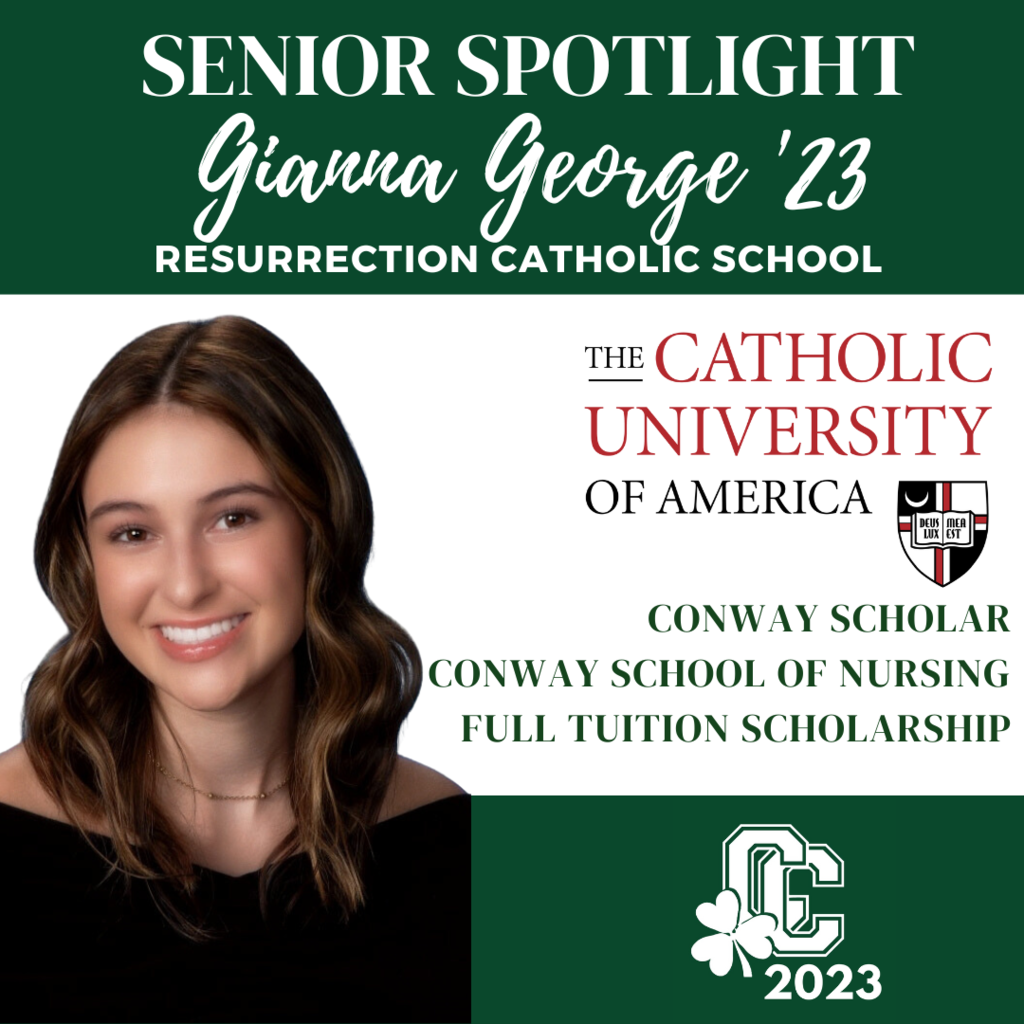 Dr. Nguyen and Mrs. Werner-Kaiser celebrated the conclusion of their AP classes yesterday in creative ways. For Dr. Nguyen's AP Biology students, they continued the tradition of a custom t-shirt, this year's showcasing how facing challenges will grow our capacity for success, defined as the ability to realize God's dreams for us. For Mrs. Werner-Kaiser's AP Research class (the very first group of CCHS students to complete this course as a part of the AP Capstone program), they were able to enjoy a beautiful and delicious cake made by classmate Sofia Granieri along with their own custom shirt to celebrate the 11 inaugural AP Capstone graduates. Congratulations to these students and a special thanks to these incredible faculty members!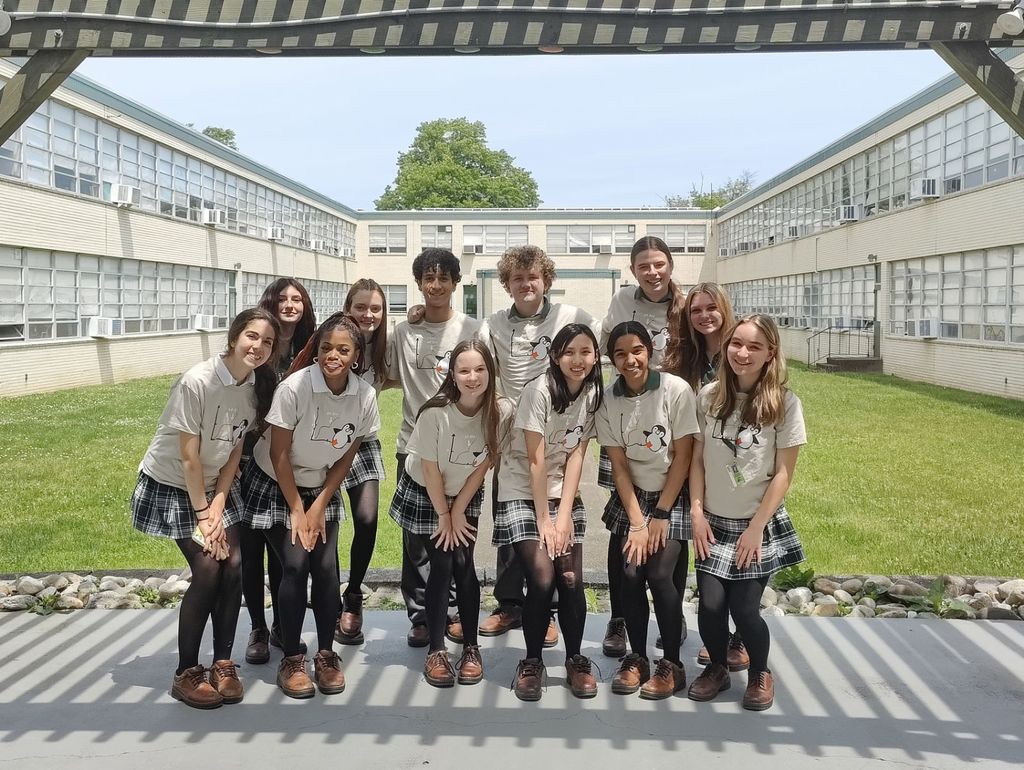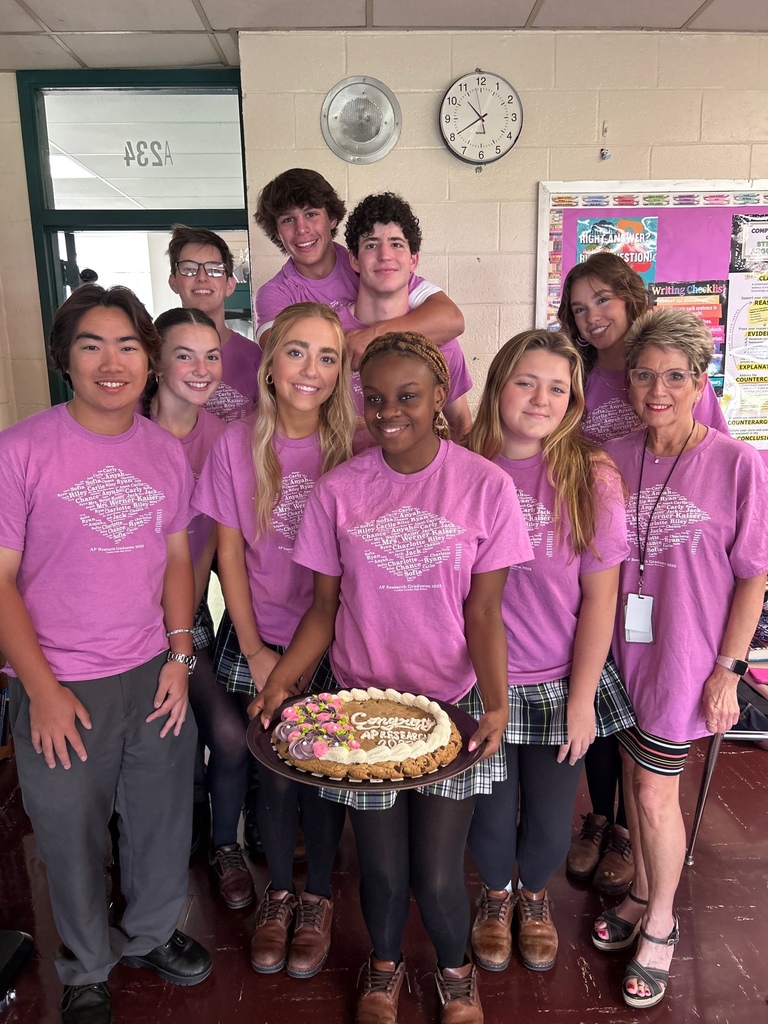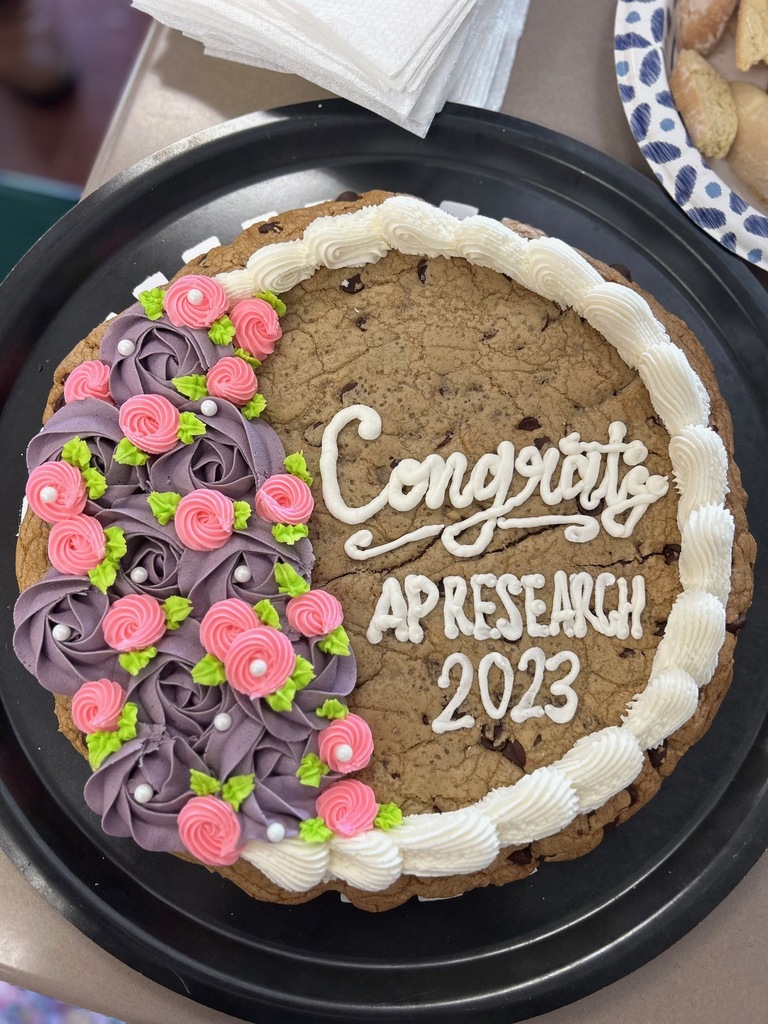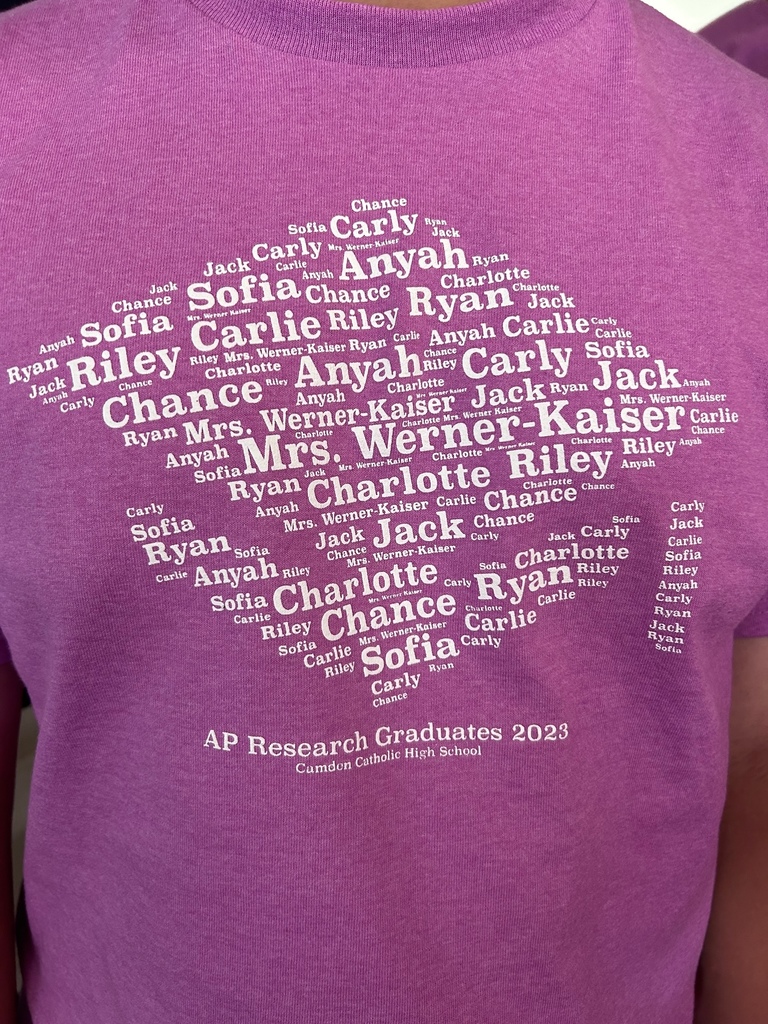 On May 16, 2023 CCHS' graduating Domenica Scholars visited with Mr. Pepe Piperno and Mrs. Elena Piperno Hughes to thank them for the support of the Domenica Foundation, which has been instrumental in providing opportunities to flourish in Catholic school during grammar and high school. CCHS is blessed to have the support of the Piperno family through the Domenica Foundation for several members of each grade at CCHS. Beyond scholarship opportunities, the foundation also provides extra-curricular events, college tours and mentorship to their students. CCHS congratulates this year's graduating Domenica Scholars: Jiliana Reyes (Rutgers University-Camden), Benjamin Concepcion (Norwich University), Uriel Reyes Villa (Camden County College), Chiemeka Chuwueke (Rowan University), Chigozie Ekeabu (University of Pennsylvania), Uchenna Obasi, Bryant Pham (Rowan University) and Brisseyda De La Rosa (Neumann University).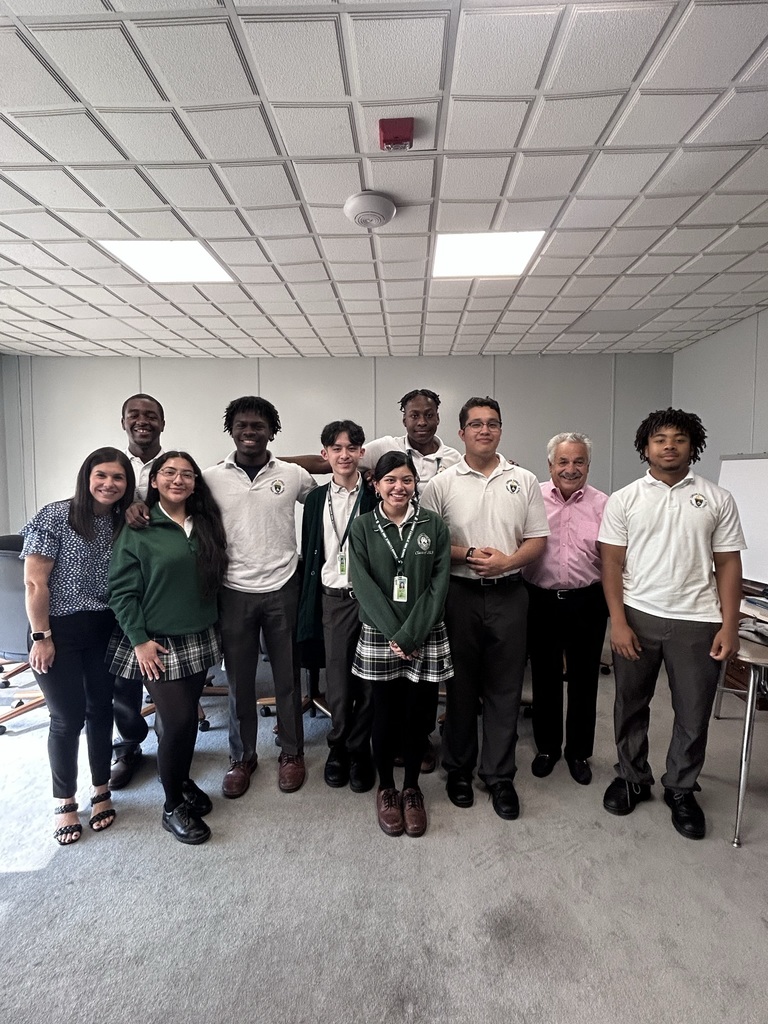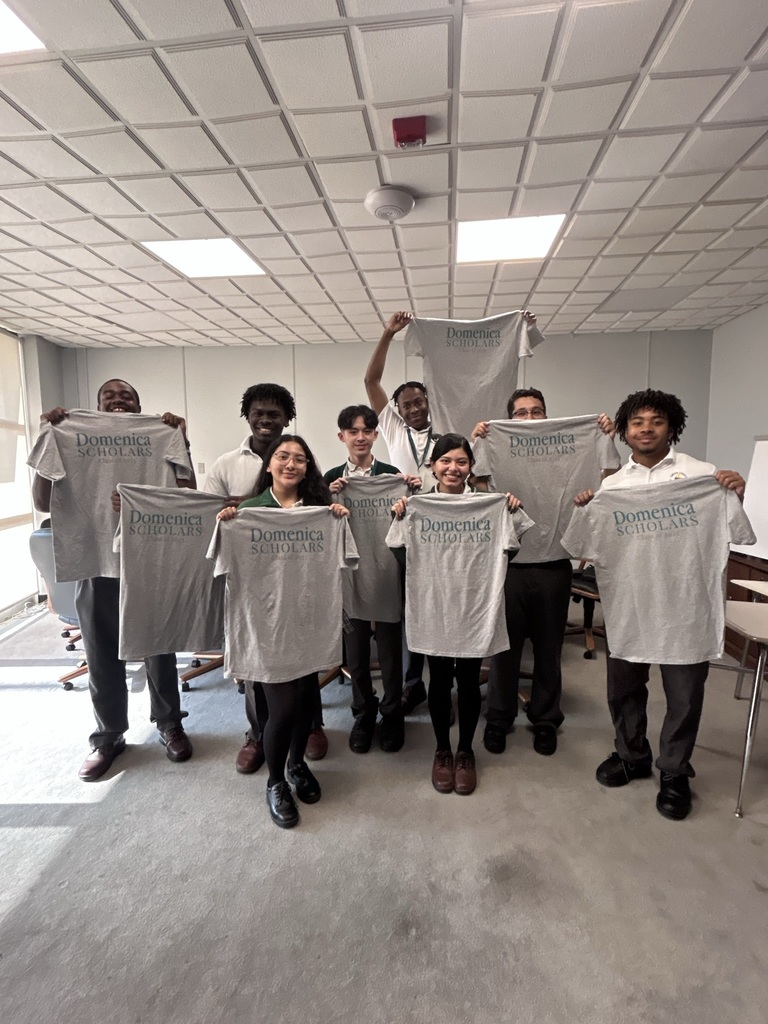 SMP Society invites students, faculty and staff to relax with Yoga + Boba on Thursday, May 11 after school in the Emerald Cafe and Courtyard. Snacks and drinks provided by the Asian Cultures Club.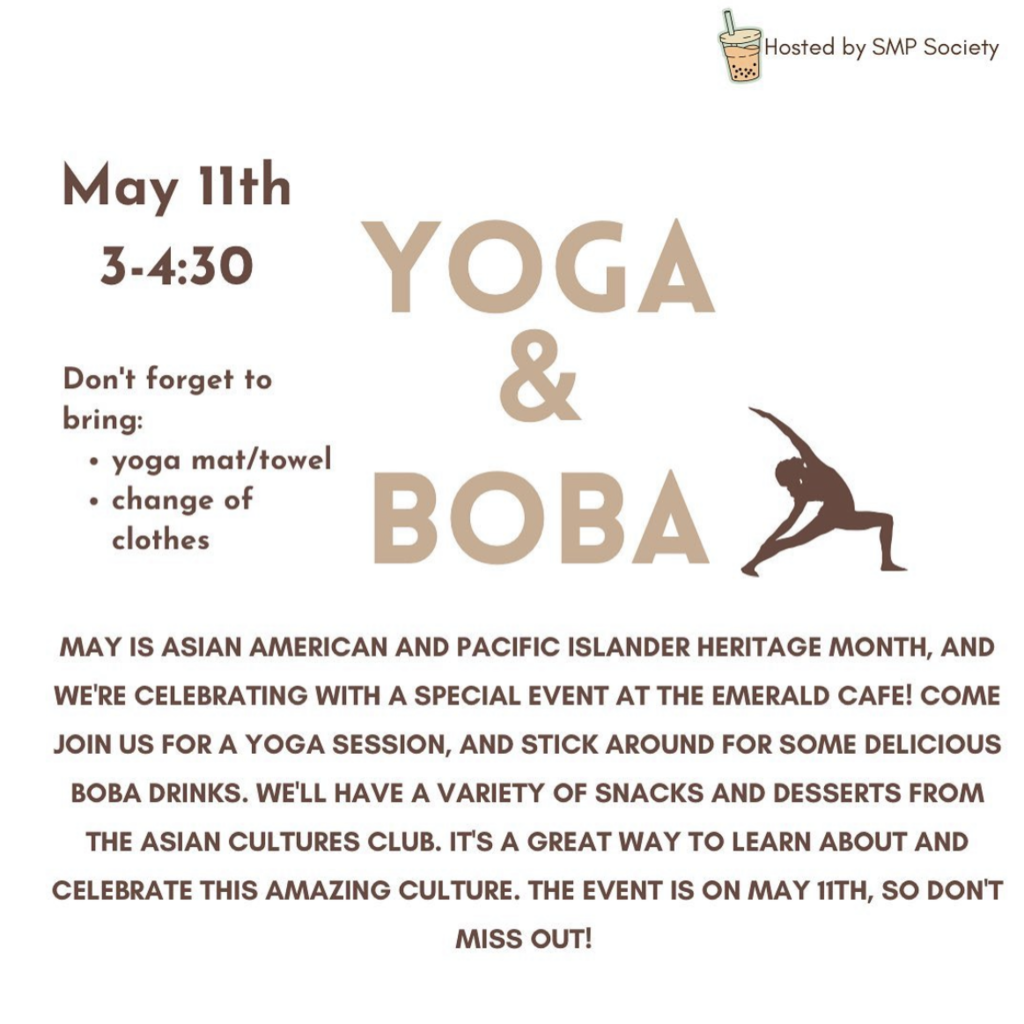 Camden Catholic seniors were honored at the annual Camden County "Best of the Class" awards on Monday, May 8. Congratulations to our honorees: Community Service- Chiemeka Chukwueke Performing Arts- Sofia Stafford Most Improved- Ciani Ellis Leadership- Amelia Calzaretto Best Overall Student- Jack Baylouny School Spirit- Matthew Marino #CCbestoftheclass #CCHSbestoftheclass #CCHS2023 #honorfaithloyalty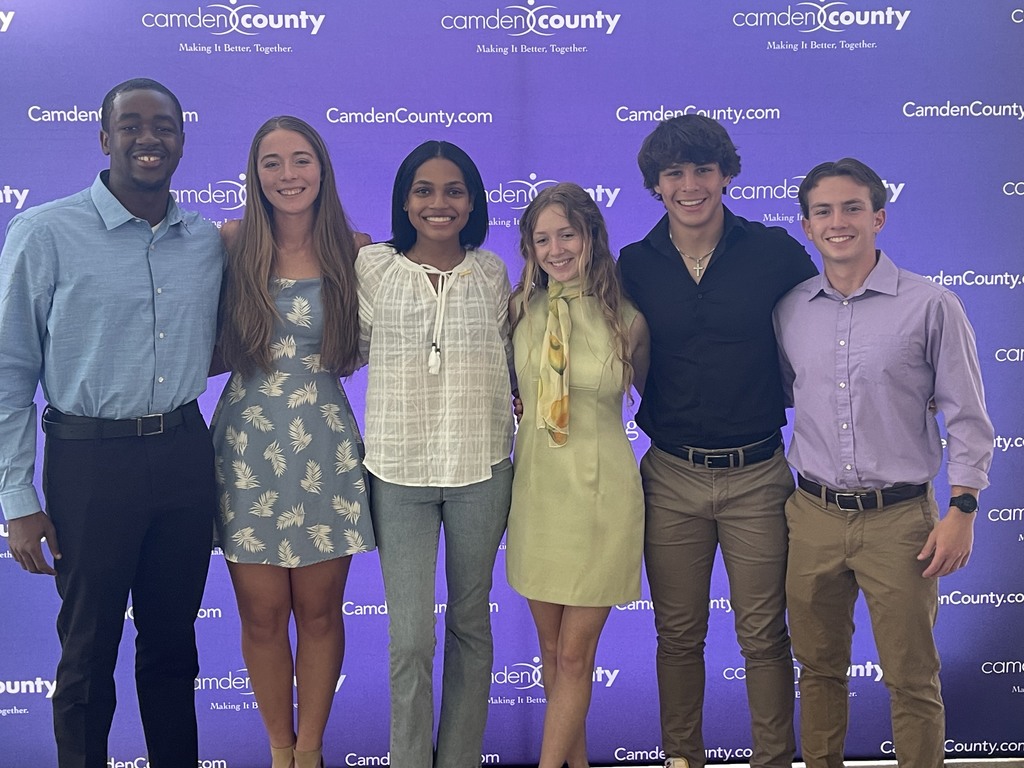 Alumni Dr. Joseph and Patricia (Kelly) Kuchler, class of 1966, are featured in the Star Herald's "Call to Stewardship" series for their multi-faceted support of Catholic schools and parishes around the diocese. CCHS is blessed to have their support in many ways. Click here to read the full story:
https://tinyurl.com/mrsy3xy6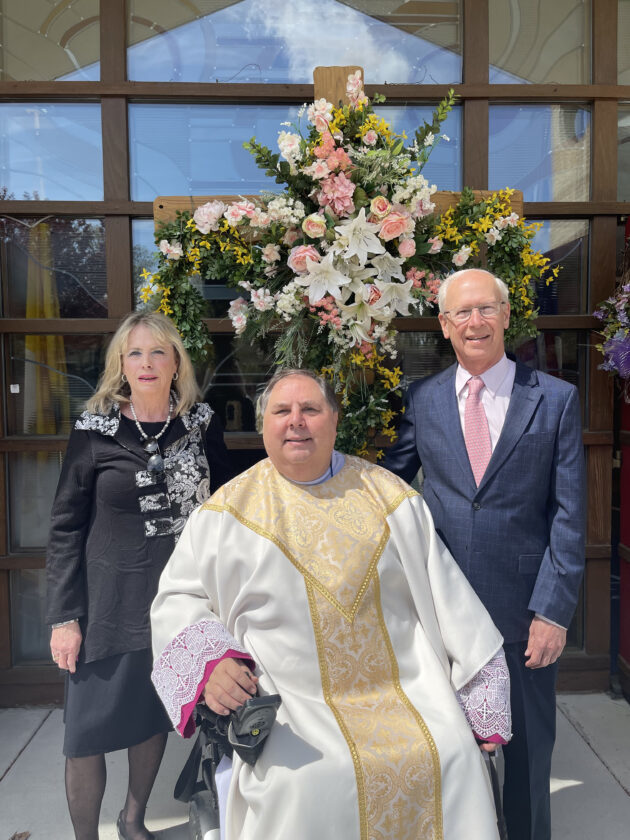 On Wednesday, May 3 CCHS held the annual Honor Society inductions for students who have applied and been accepted into the National Honor Society, as well as the Science, Math, Social Studies, French, Latin, Spanish, Music, Art and Thespian Honor Societies. President Mary Whipkey addressed the scholars with an inspiring speech on how the failures of life will fuel their successes. "I want to give you some advice on failure. FAIL means: 'first attempt isn't the last.' I would like to give you three things to remember: 1) failure is an opportunity- when you fail you can say how can I do that better, what can I change, change is good; 2) failure is a sign that I'm challenging myself to do something difficult, it can give you confidence; and 3) surround yourself with positive people, people who believe in you to help you overcome your failure, learn from failure, and change from failure. 'You are the average of the five people you spend the most time with.'" Thank you, Mrs. Whipkey for reminding our students of this key lesson. And, congratulations to all of the newly inducted honor society members! Click here for the full photo album of photos:
https://photos.app.goo.gl/exmABmme5auXvvSE8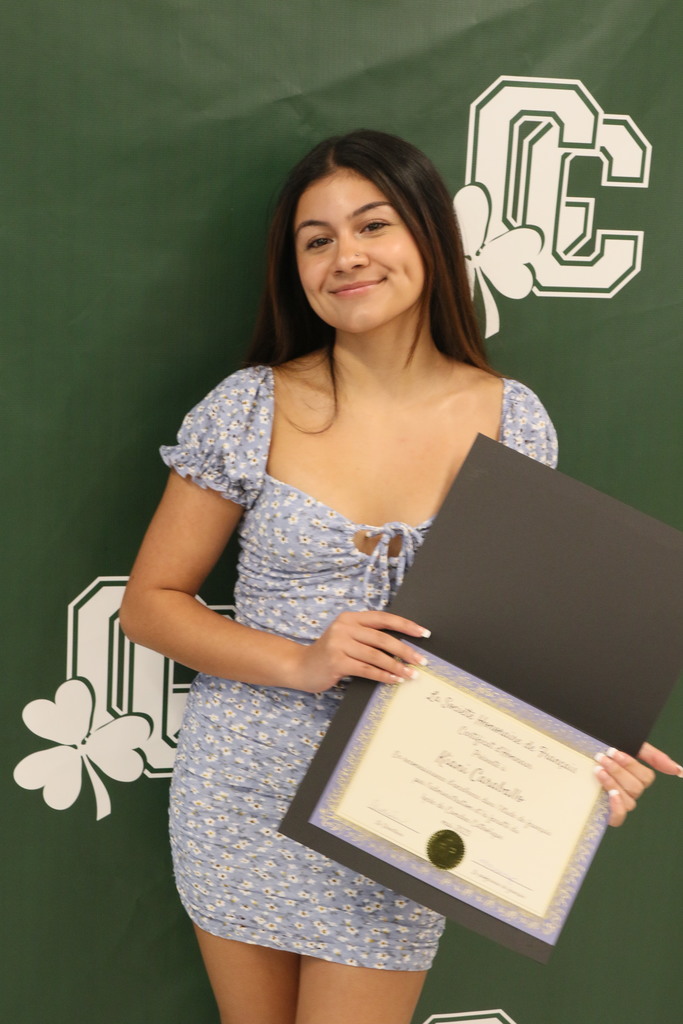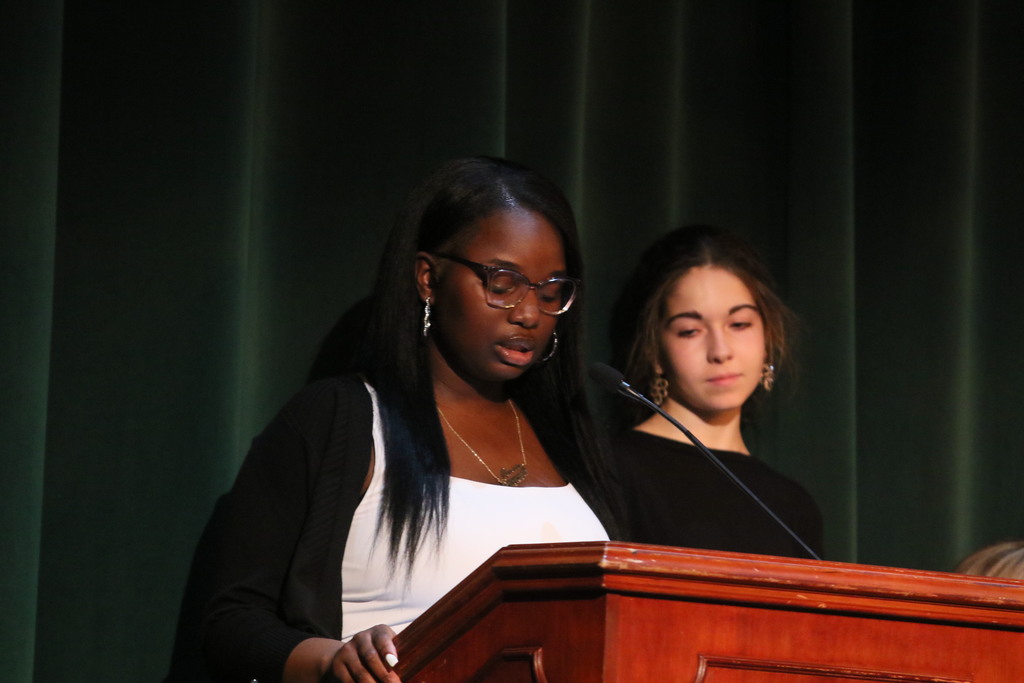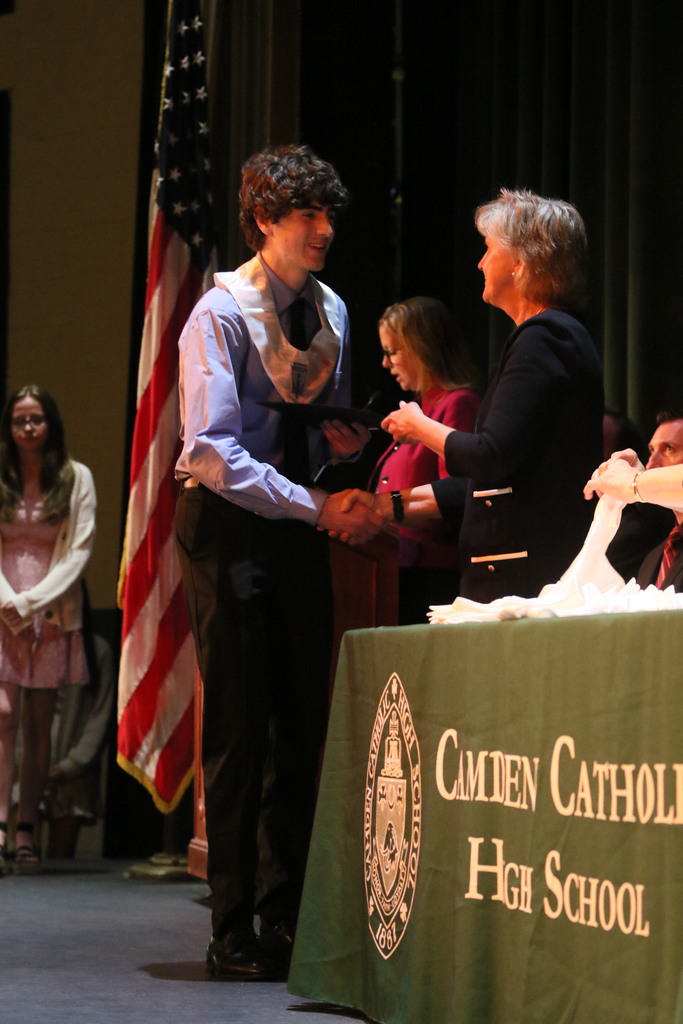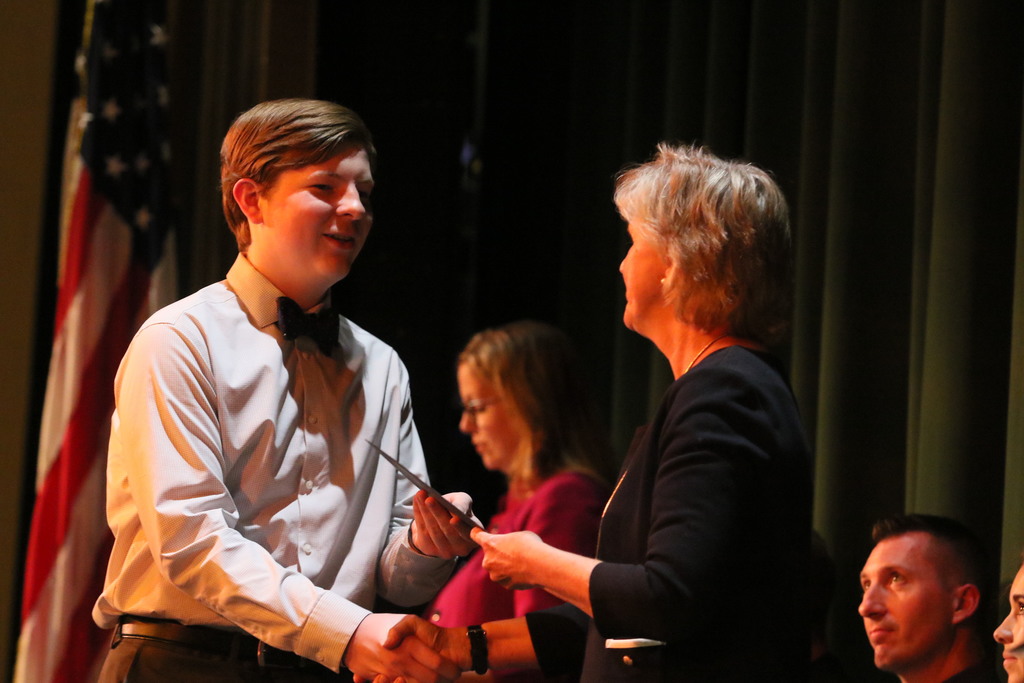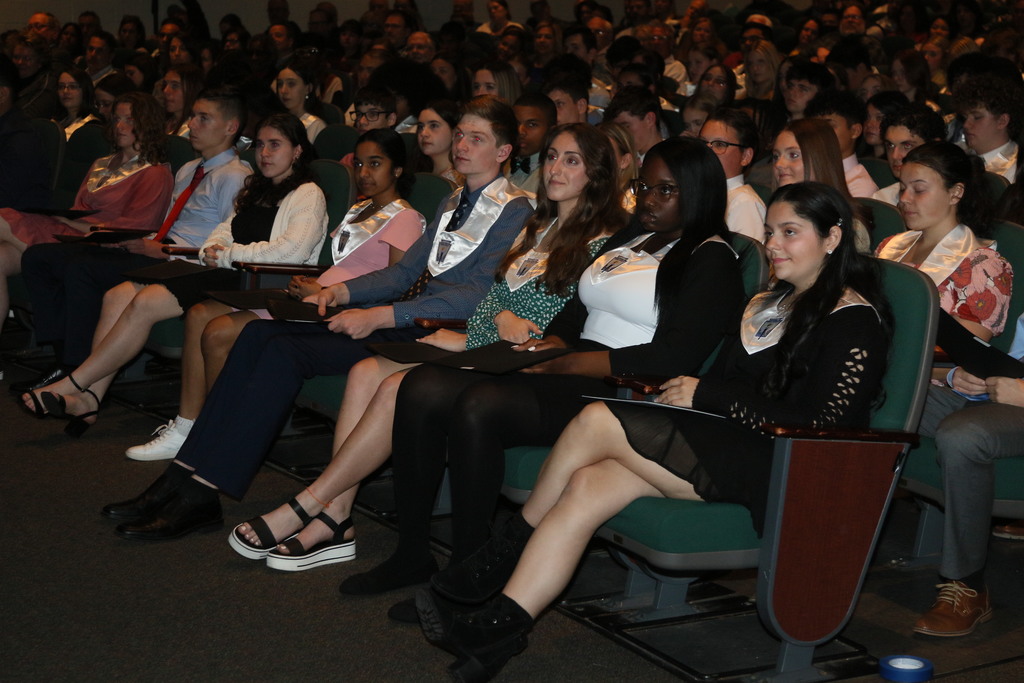 SMP Society Feminine Drive: 97 boxes of feminine care items were delivered from CCHS to the Camden County Domestic Violence Center this week thanks to the donations from our school community.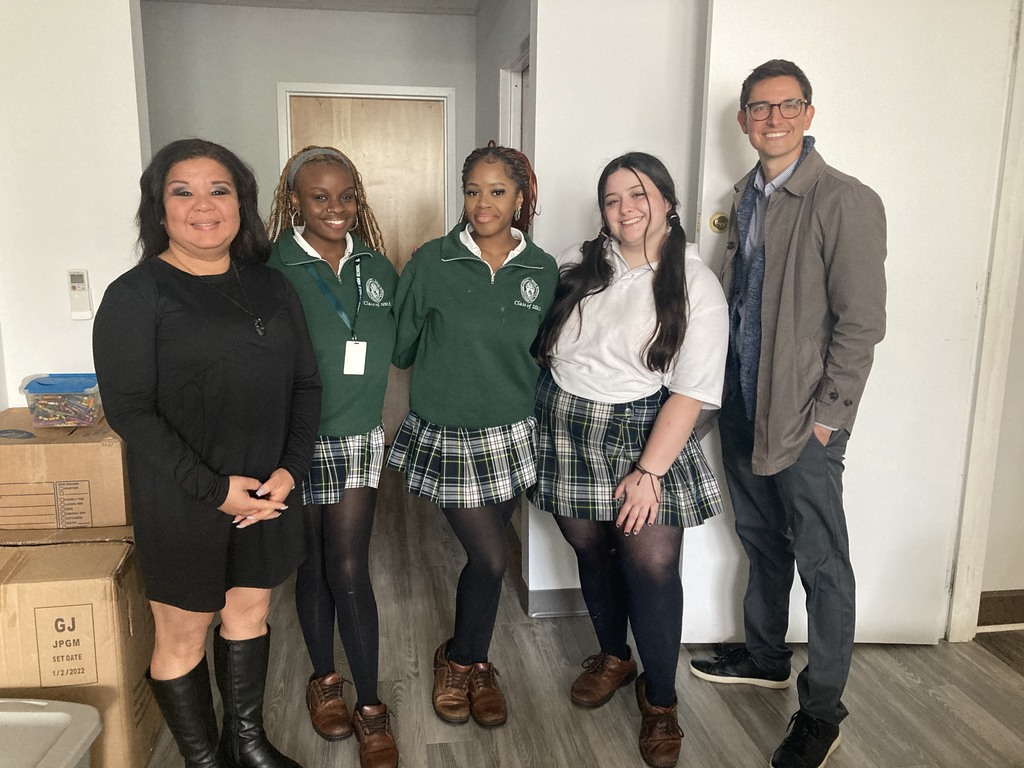 The inaugural CCHS Genetics & Biotechnology class has reached their ultimate lab for the 22-23 academic year: PCR (Polymerase Chain Reaction.) PCR is the most widely used technique in genetics and molecular biology. Among its many uses is the screening of mutations involved in genetic disorders. Students extracted DNA, executed PCR using a thermocycler, and then performed electrophoresis enabling them to view the PCR results. This multi-day lab is one which you will rarely find in a high school science department. Thanks to the generosity of the Mirmanesh family, who has helped to fund this course in memory of Fr. Joseph Capella, Mrs. Knowlton is leading the class through the cycles of PCR.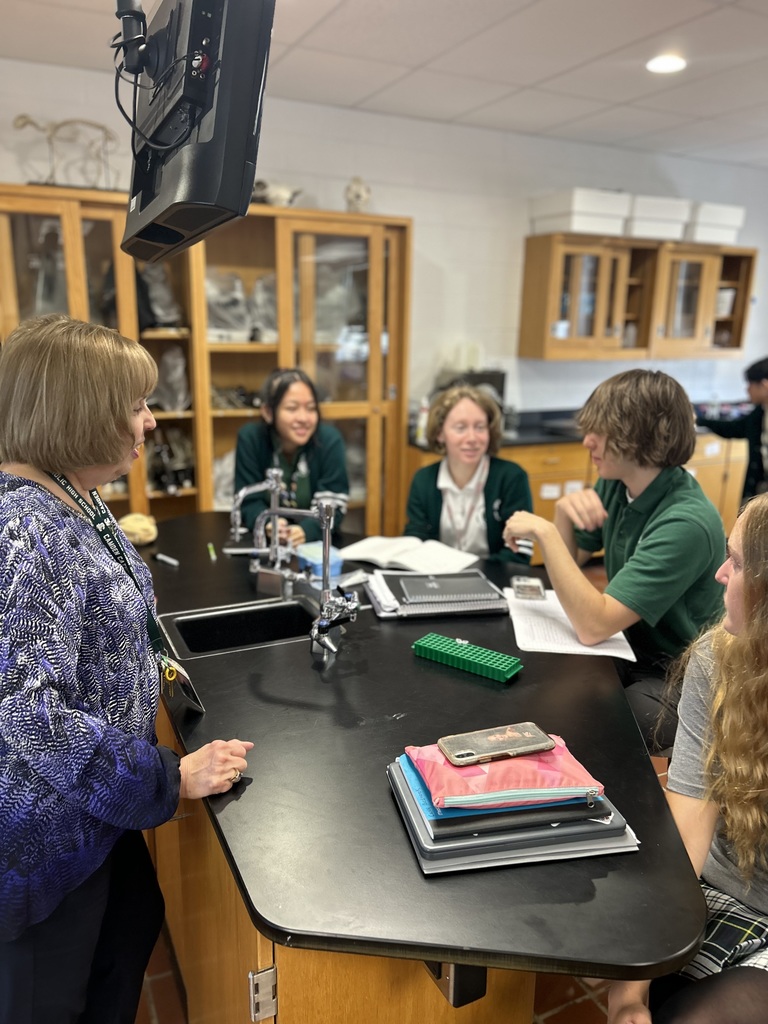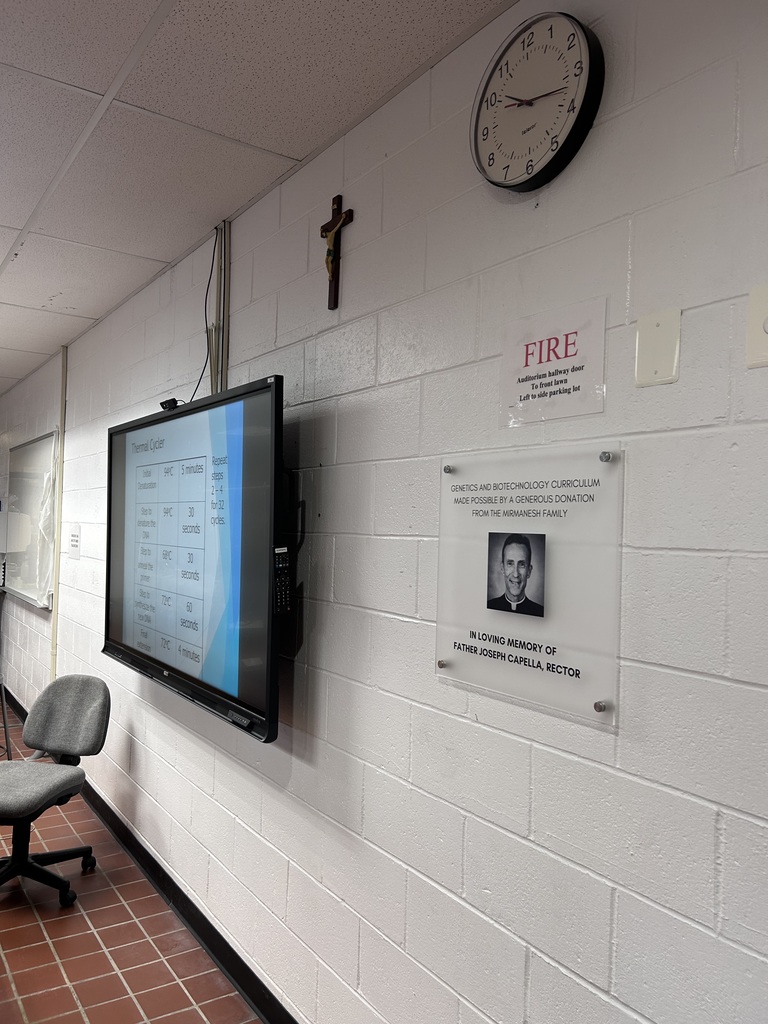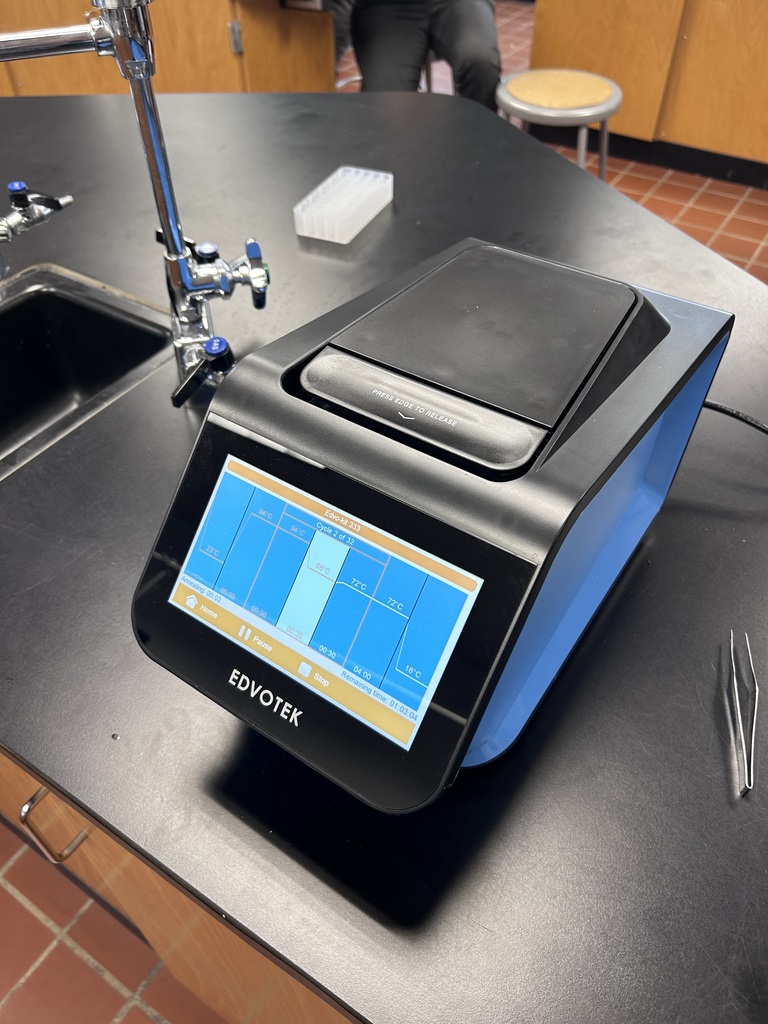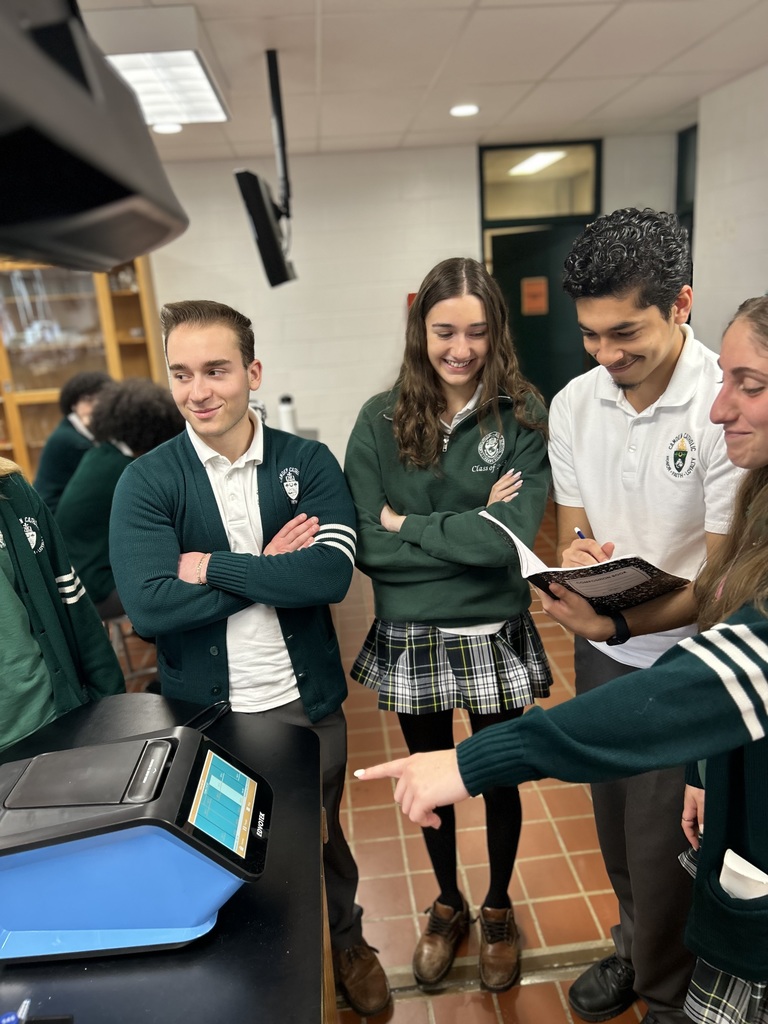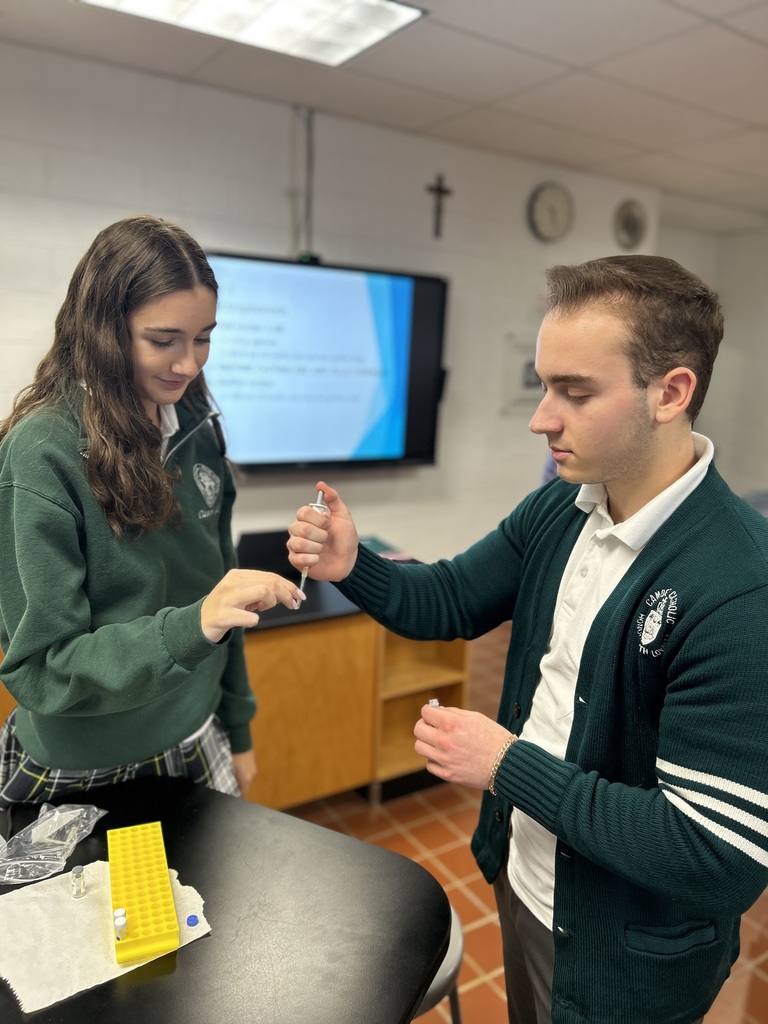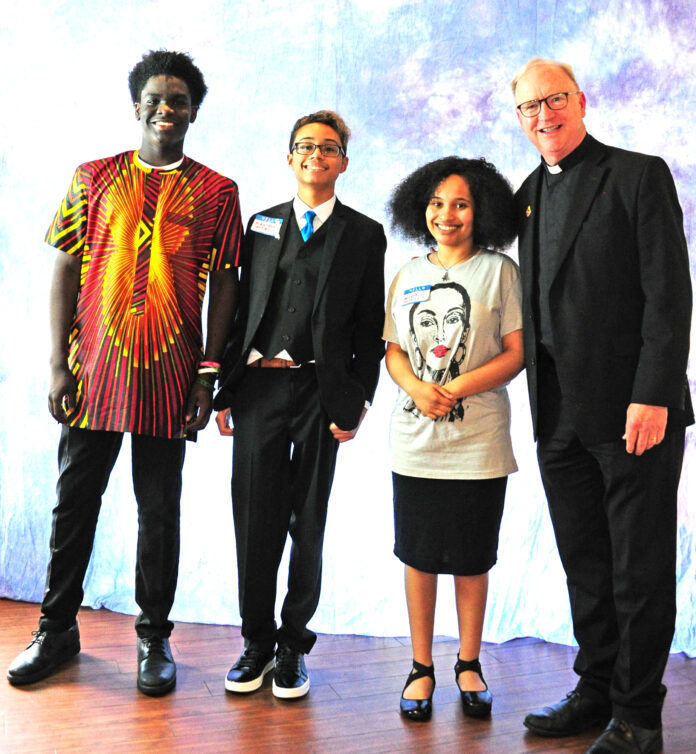 ACTION ALERT: help us garner support for an increase in funding for nonpublic school transportation & compensatory education. Funding for these programs affects our CCHS students, so we need your help to make sure all NJ Catholic schools receive this increase. To support the action alert, visit
https://tinyurl.com/kja7tx9a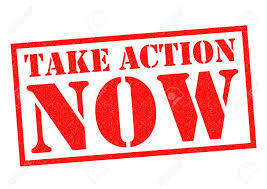 May is National Arthritis Awareness Month and CCHS junior Kaitlyn Wagner is organizing donations for the Rheumatology Department at Children's Hospital of Philadelphia. Items will be given to children that visit the Rheumatology Clinic for treatment of Juvenile Arthritis and other pediatric rheumatic diseases. Donations are accepted at CCHS or through our Amazon Wish List:
https://www.amazon.com/hz/wishlist/ls/2RTRBE32U4G9L?ref_=wl_share
Requested Items: Pill Boxes | Ice/Warm Packs | Sticker Rolls | Stress Balls | Fidget Spinners | Mini Prizes for procedures | Poppit Toys/Sound Makers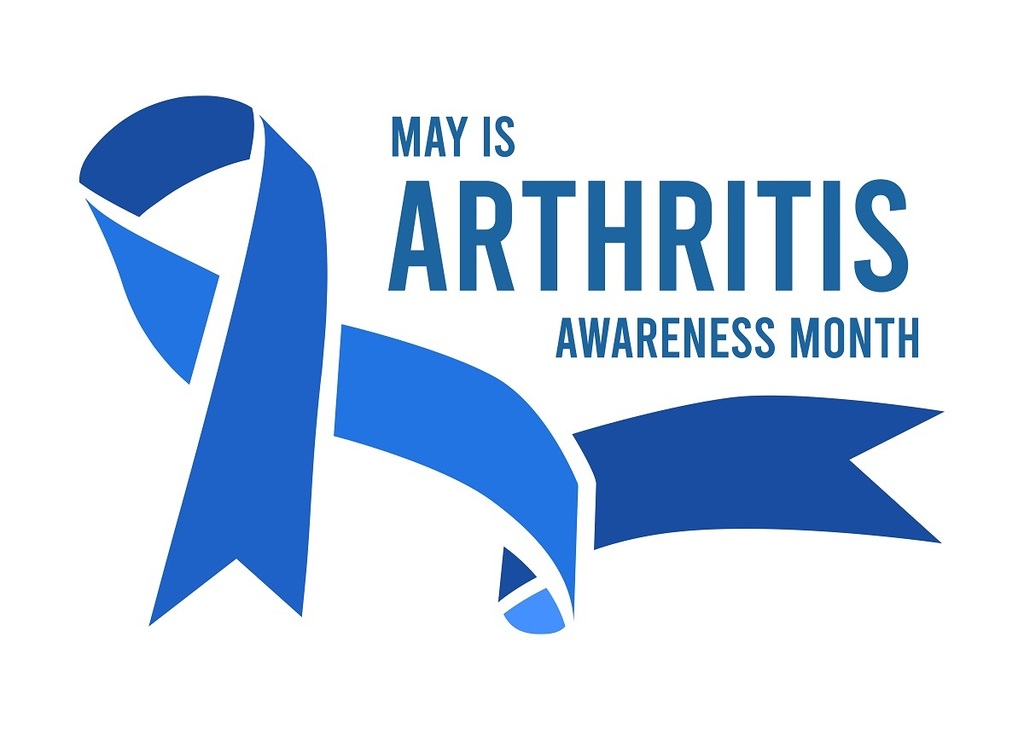 Congratulations to Averi LaPata '24 who was honored with the Widener University Leadership Award which includes acceptance into the Apogee Leadership Scholars Program. Widener Apogee Scholars receive a $20,000 scholarship over four years, and access to four years of leadership programming, including a Widener Leadership Certificate. This award is given to students who have demonstrated leadership by standing up for what is right, finding a way to address a wrong, or making a significant difference in their schools or communities. Congratulations to Averi on this achievement! Averi is pictured with Principal Heather Crisci and her mom Dena LaPata.
The CCHS Asian Cultures Club is sponsoring several activities for Asian American Pacific Islanders Month! Check out these fun and informative activities to support the ACC and learn more about AAPI cultures.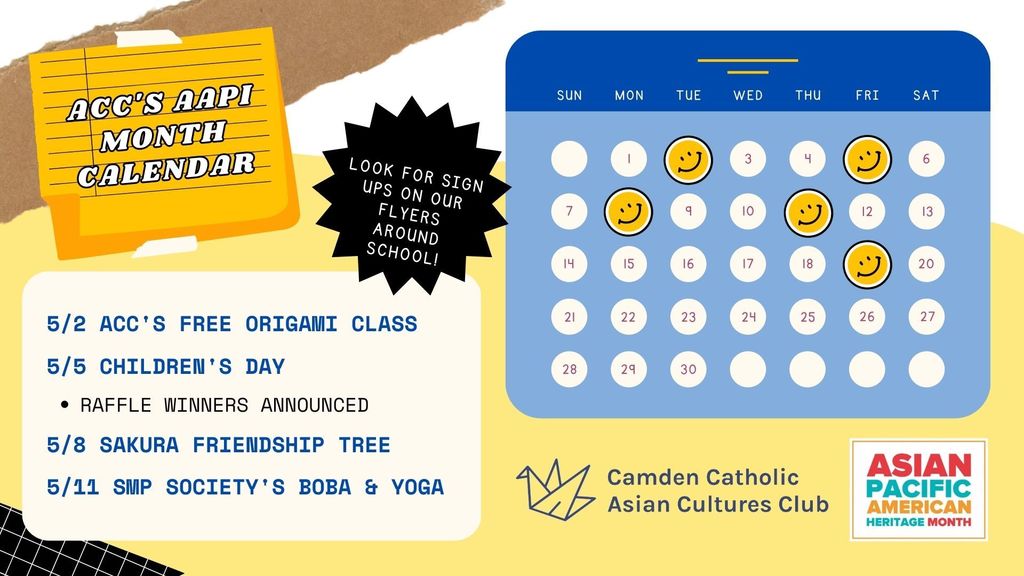 The CCHS Shakespeare Festival on April 26 was a great success with over 30 students participating and many more faculty, staff and students attending to watch the performances. Thank you to these talented young thespians, their leader, Mrs. Werner-Kaiser, and alumni Aidan McDonald '17 and Raelyn Menon '17 for their mentorship.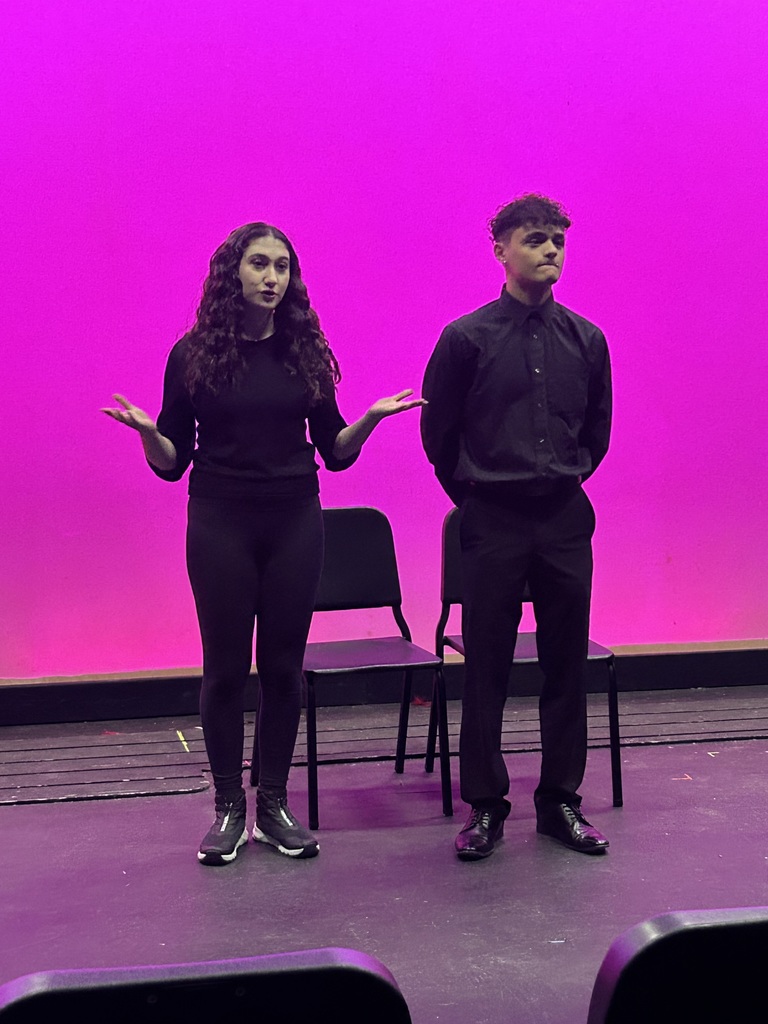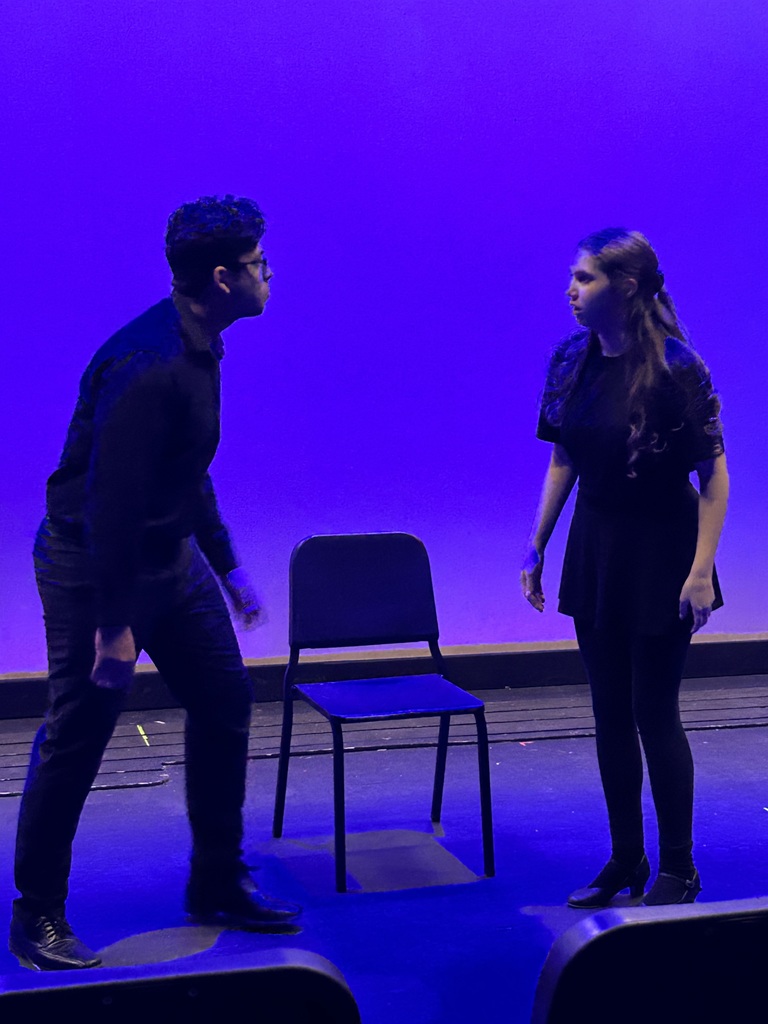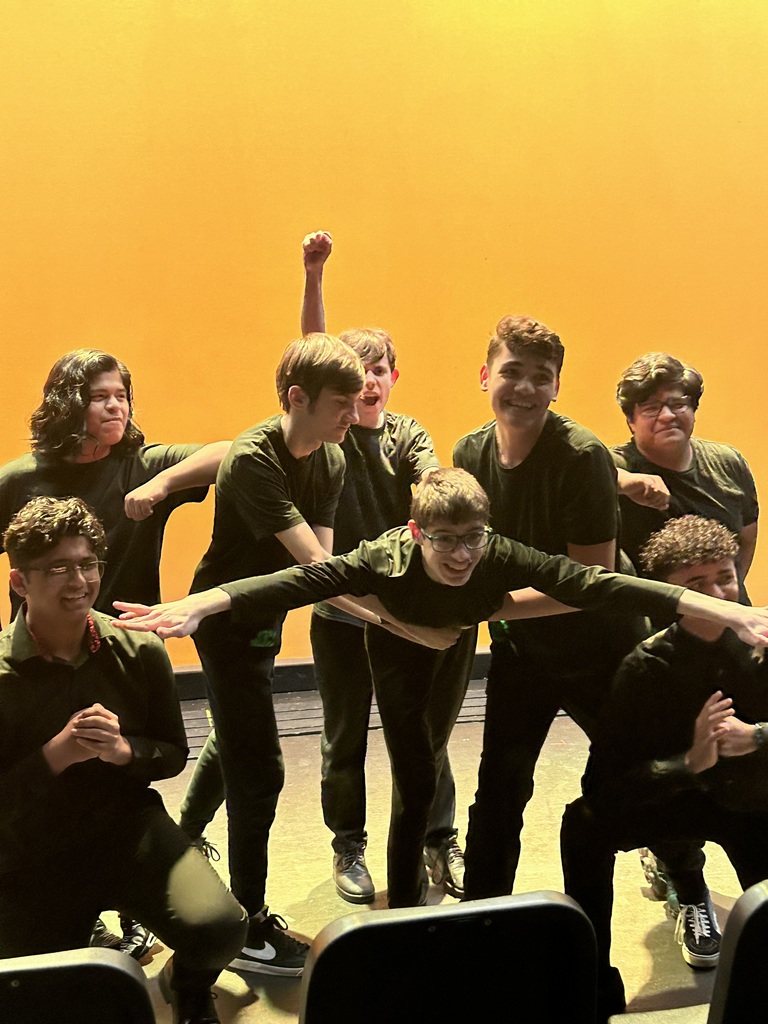 Congratulations to the Catholic Partnership Schools 8th grade students who were formally awarded their Class of 2027 scholarships last evening on behalf of the Domenica Foundation, the Ethel Mae Hocker Foundation and the Saile family. Fr. Stephen Robbins, Director of Catholic Identity congratulated the students at the ceremony. Welcome to the CCHS family!