Camden Catholic reviews applications for admission on a rolling basis. However, in order to have the best opportunity for admission, academic and arts scholarships, and tuition assistance, it is highly recommended that you apply by November 15 for the following September. Students interested in transfering should email Kayleigh Bianchini <kayleigh.bianchini@camdencatholic.org> for additional information on the transfer process.
Click on the Admissions Application below for current 8th graders applying to the CCHS Class of 2028.
Irish Experience Visit Days (various dates)
for 8th Grade Students
Another way to see CCHS in action and experience the many facets of life as a student. Your school day visit will include: classroom visits, lab activities, lunch and Q&A with faculty, students and administrators. We ask parents to check in with your student at 8AM and to return at 1:30PM for pickup, at which time a member of our admissions staff will be available to answer any questions you may have. Every guest receives a CCHS sling bag and tee shirt.
High School Placement Test - November 4
CCHS requests each applicant for admission take the HSPT. This is for several reasons:
Placement: the test results are used to help place students into the appropriate level of classes (college-prep and/or honors)

Academic Scholarships: Students who score 90 or above will qualify for a merit scholarship. Students will be invited to an interview and will need to provide a writing sample. Each student is required to take four Honors or AP classes for all four years and will take part in outside the classroom learning experiences. In order for a student to qualify for a merit scholarship at Camden Catholic, he or she must take the HSPT on November 4, 2023 at one of the testing sites offered on the online registration form and the student's application must be received by November 15, 2023. If your student has a conflict and cannot make this date work, please email Kayleigh Bianchini, kayleighbianchini@camdencatholic.org.

Compensatory Aid: Students who score below 40 percentile will be invited to have extra help with our compensatory education teacher during their lunch periods or activity period.

IMPORTANT NOTE: We will accept scores from other high schools outside of the testing sites offered on the registration form for placement purposes not scholarships; however, Camden Catholic cannot request these test scores. The family must request these scores to be sent to Camden Catholic.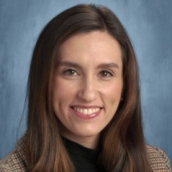 Kayleigh Bianchini, Director of Enrollment Management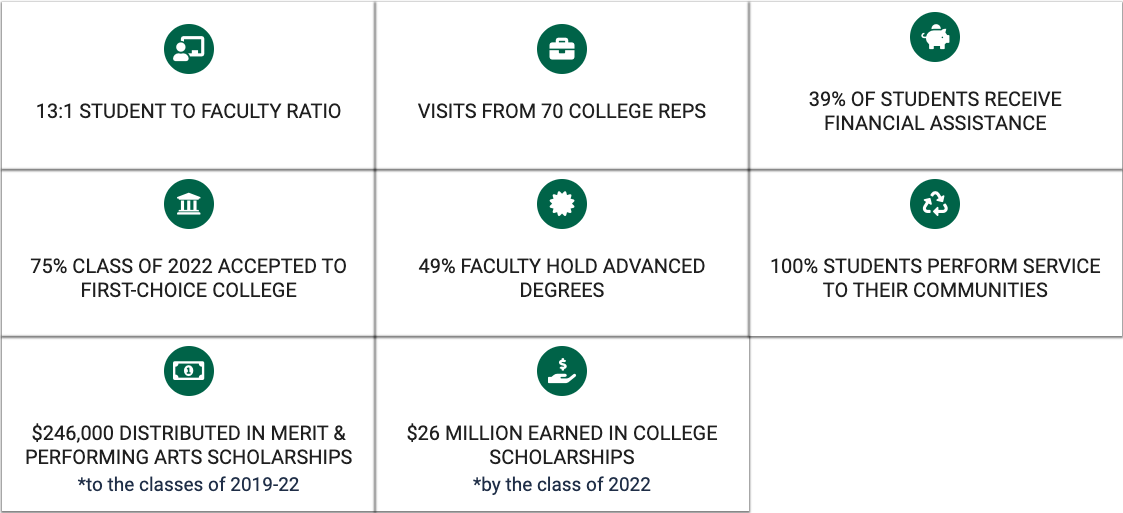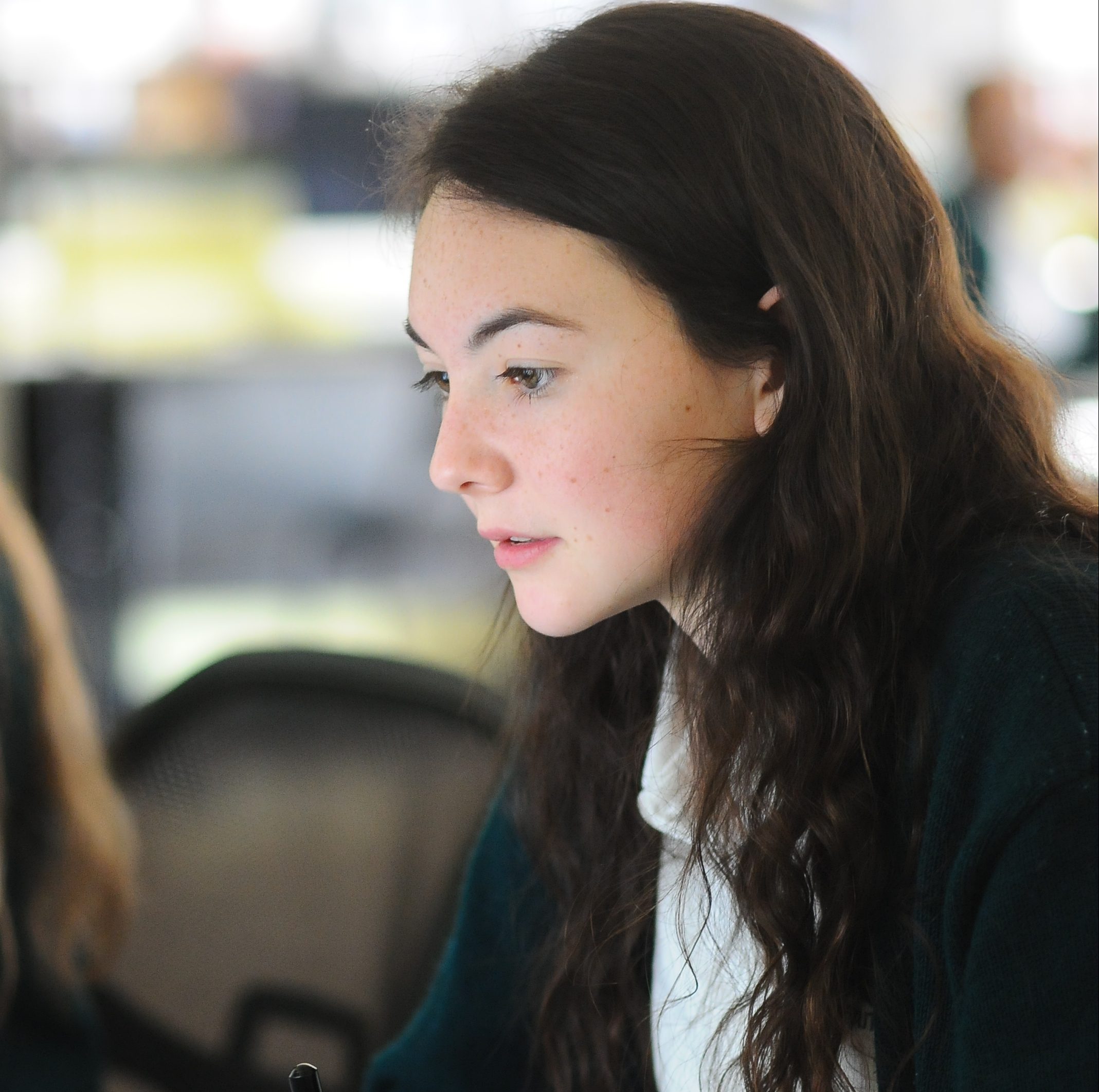 ERIN O'CALLAGHAN '19
UNIVERSITY OF NOTRE DAME '23
"Faith is not knowing how it will happen, but believing it will. At CCHS I learned to give everything my best effort, treat others how I want to be treated and believing that everything will work out."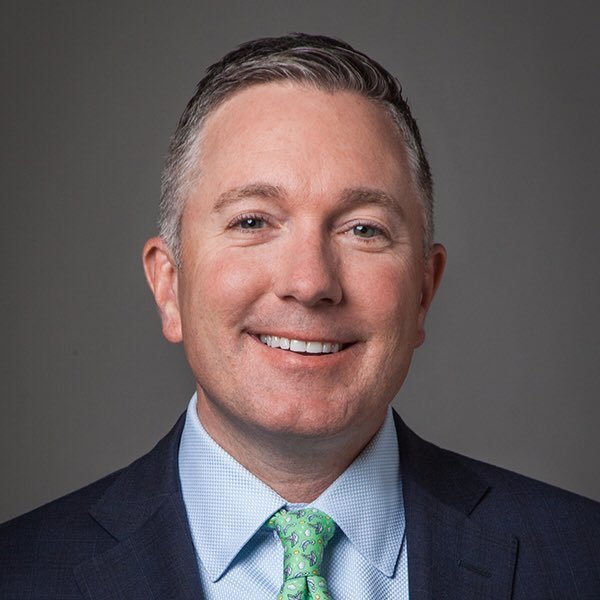 DENNIS CORBETT '90
REGIONAL DIRECTOR, PUTNAM INVESTMENTS
"Even though I physically left the halls of CCHS about 30 years ago, CCHS has never really left me. The CCHS environment not only challenged and motivated me with a strong educational backdrop, but I truly believe in four short years.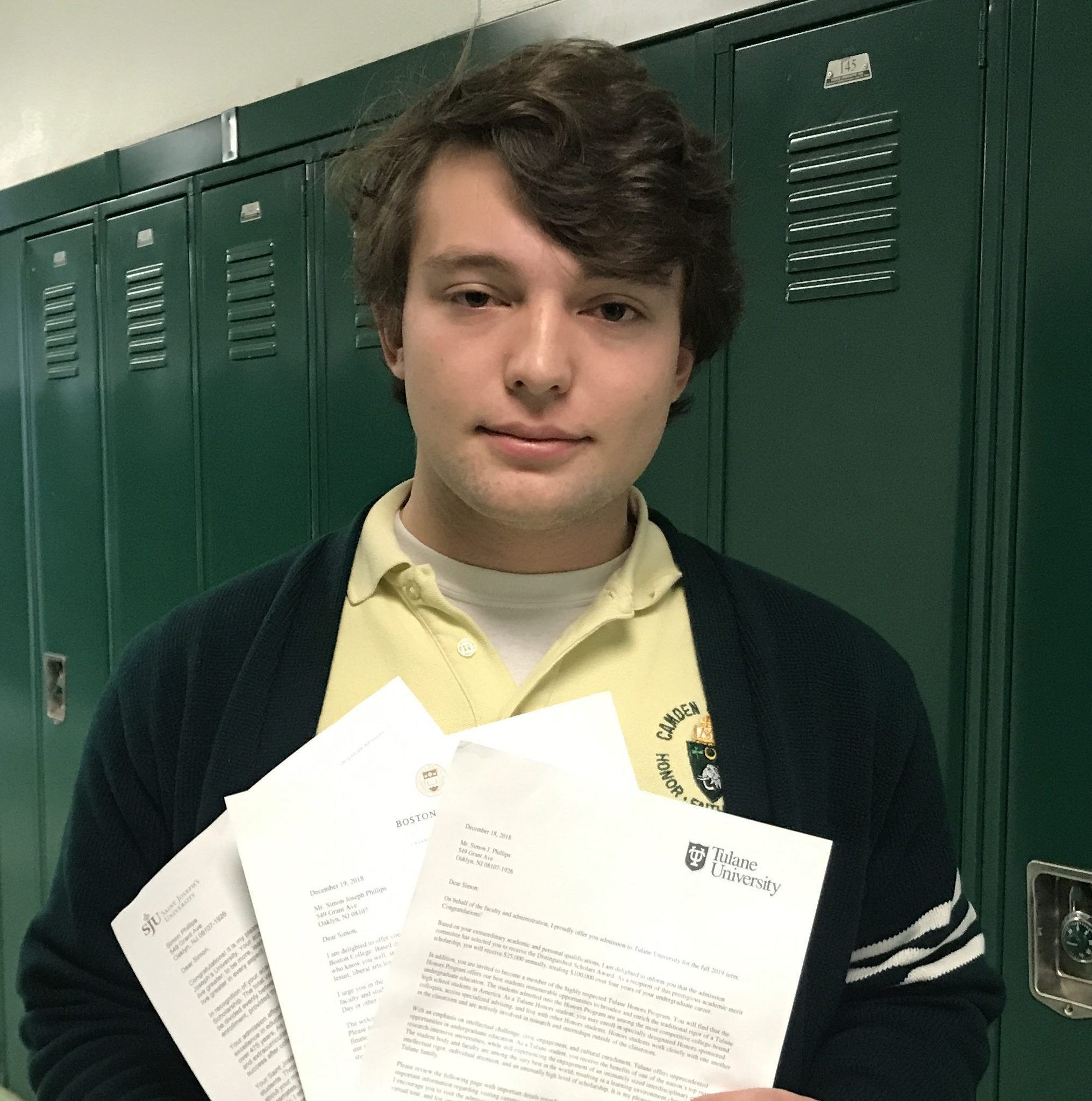 SIMON PHILLIPS '19
TULANE UNIVERSITY '23
"Faith is interwoven into every aspect of student life at CCHS. Whether it be an AP Biology class, or a lacrosse game, prayer begins everything at CCHS."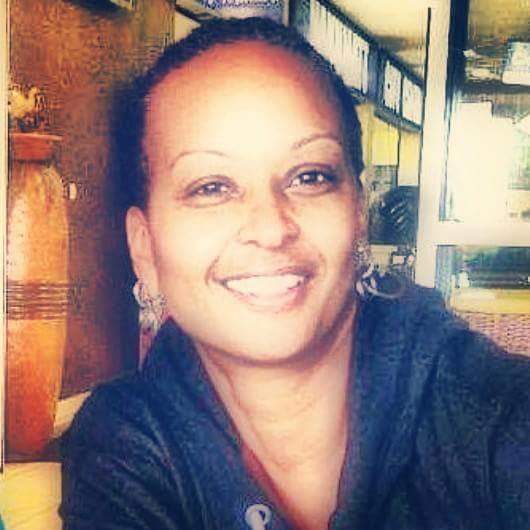 PATRICE DORRALL '88
FOUNDER & DIRECTOR, WHITE DOVE GLOBAL PREP, RWANDA, AFRICA
"Camden Catholic guided me towards a career in education. I received an excellent education here which prepared me not only for post-secondary study, but also for life. My organization skills and time management were first honed at CCHS."
CARLY ROBINSON '07
SOFTWARE ENGINEER, SLACK TECHNOLOGIES
"Camden Catholic had a significant impact on my decision to pursue theater professionally. I will always be grateful to the performing arts faculty for giving me the opportunity to explore my talents and to challenge myself at a higher level. The curriculum at CCHS inspired in me a deep love of academics, a hunger for intellectual challenges, and a confidence that enabled me to succeed in college and beyond."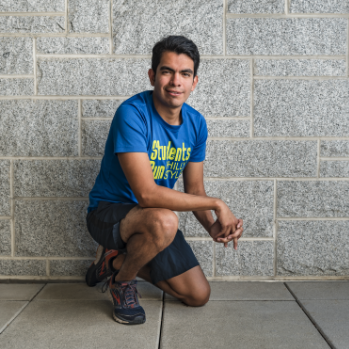 LUIS GAITAN '06
TRANSPORTATION ENGINEER, HNTB
"At CCHS I realized that college was an option for me…Everyone around me expected more from me than I did from myself. Looking back at where my education has led me, as a naval officer overseas, and now as an engineer locally, I can thank CCHS for helping me become a well-rounded professional who also contributes to my community."