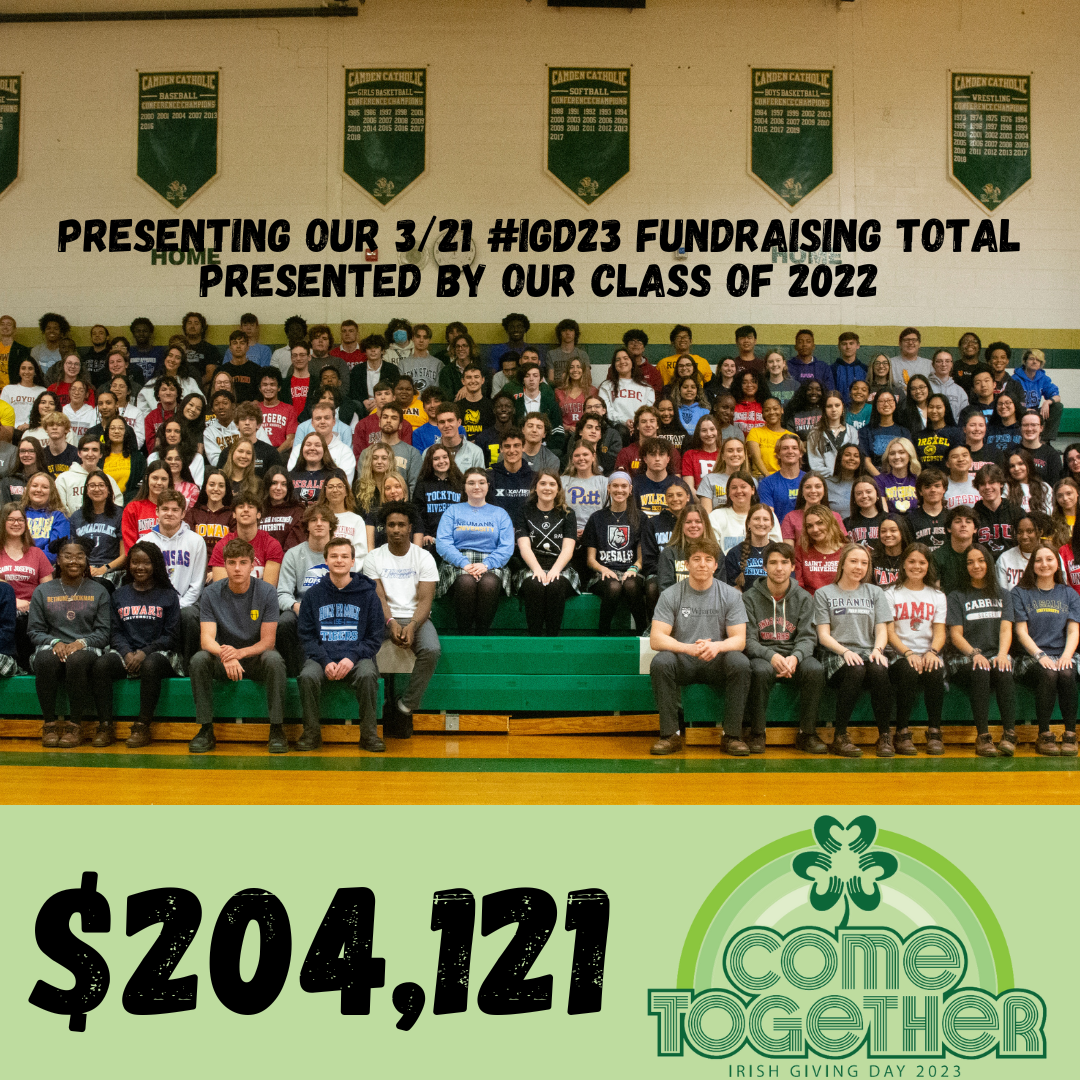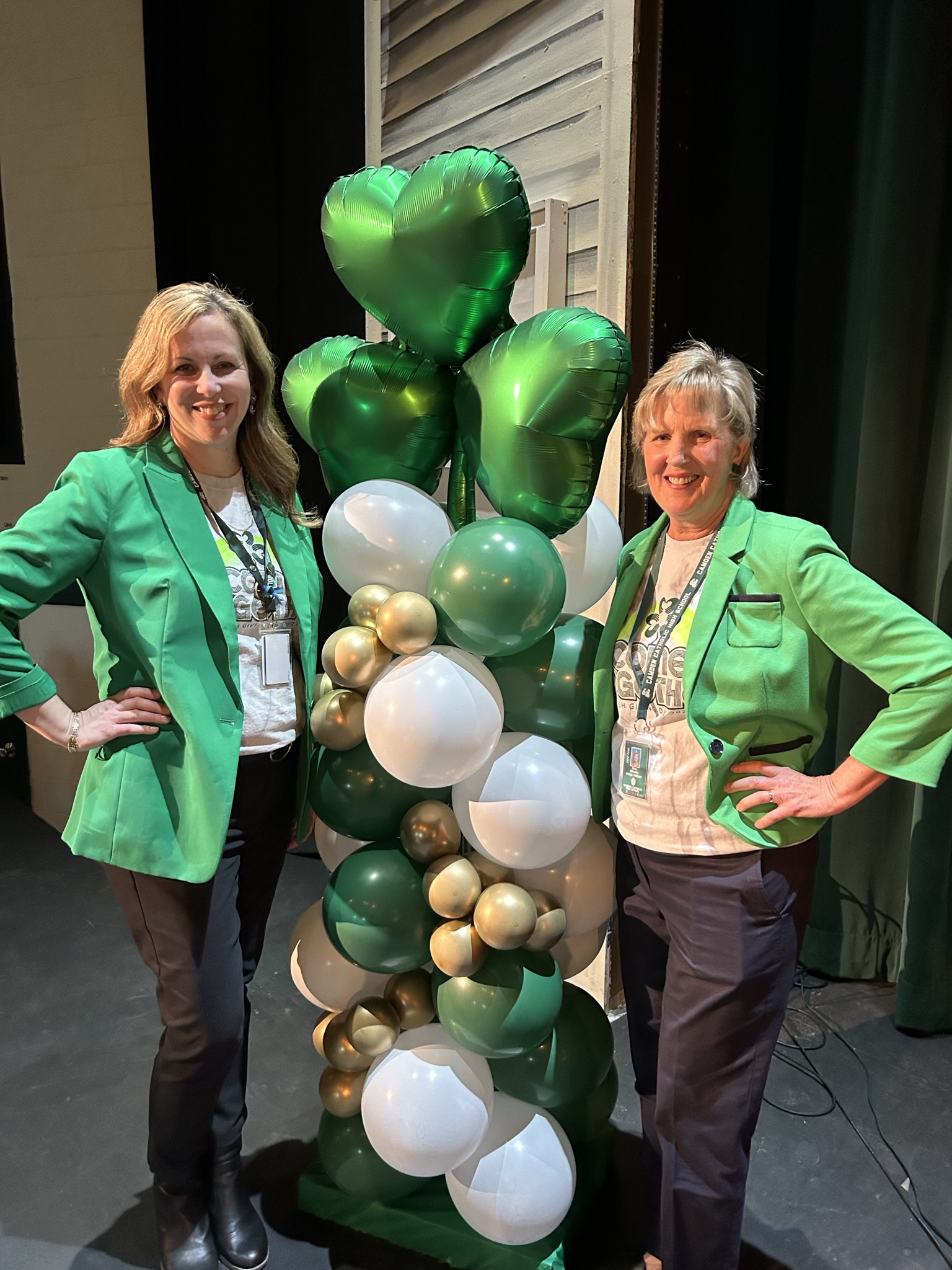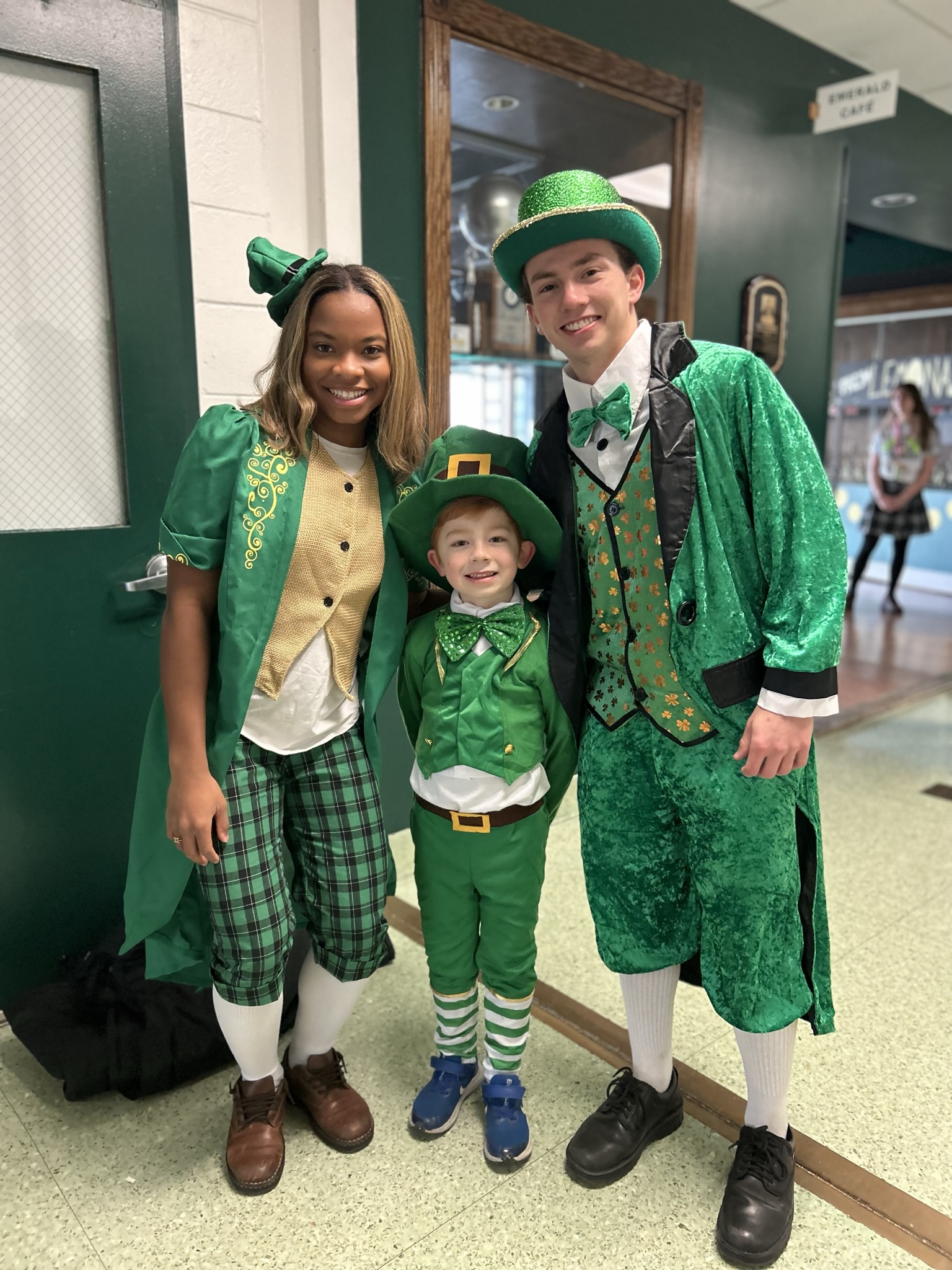 Friday, March 17, 2023
Help us reach our goal of $250,000 in 24-hours
Irish Giving Day By the Numbers
| YEAR | AMOUNT RAISED | # DONORS | TOP CLASS BY % | TOP CLASS BY $ |
| --- | --- | --- | --- | --- |
| 2022 | $234,643 | 1,282 | 1957 | 1957 |
| 2021 | $212,314 | 1,296 | 1957 | 1957 |
| 2020 | $147,911 | 548 | 1957 | 1957 |
| 2019 | $160,000 | 1,247 | 1957 | 1957 |
| 2018 | $109,300 | 1,080 | 1957 | 1976 |
| 2017 | $90,000 | 556 | 2015 | 1983 |
| 2016 | $88,630 | 500 | 2015 | 1977 |
| 2015 | $69,022 | 484 | 1947 | 1968 |
Each year on or around St. Patrick's Day the Camden Catholic community comes together for a 24-hour giving day for the CCHS Annual Fund.
Save the Date: Irish Giving Day 2023: Friday, March 17 from midnight to 11:59PM.
Seeking Alumni Ambassadors: if you are interested in being a part of the Irish Giving Day team, whether you live in NJ or California, we can use you! Email Kayleigh Bianchini. Any and all help is needed and appreciated to help us reach our CCHS family across the globe on #IGD2023.