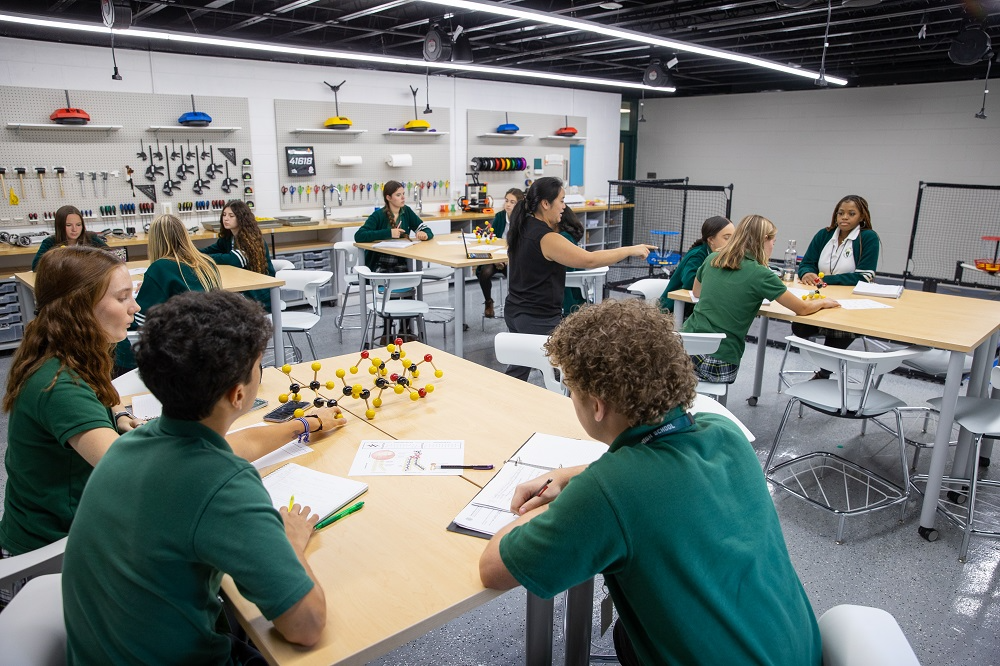 The CCHS Difference: educating in the Catholic tradition since 1887.
Camden Catholic is the flagship Catholic high school in the Diocese of Camden. Founded in 1887, CCHS has sent more students onto college than any other school in South Jersey, and proudly continues to do so well into the 21st century with our most recent class of 2022 earning over $26 million in college scholarships and grants. Our alumni rank as the largest, and most passionate group among area schools, and our traditions of Honor, Faith and Loyalty extend through generations.
STEEPED IN THE CATHOLIC TRADITION OF MERCY
Founded by the Sisters of Mercy, CCHS students continue to be inspired by their mission to serve others for the greater good of our world.
EDUCATING DIVERSE LEARNERS
Our faculty strives to meet our students where they are and take them to new heights.